5 ways to get around Halifax Waterfront!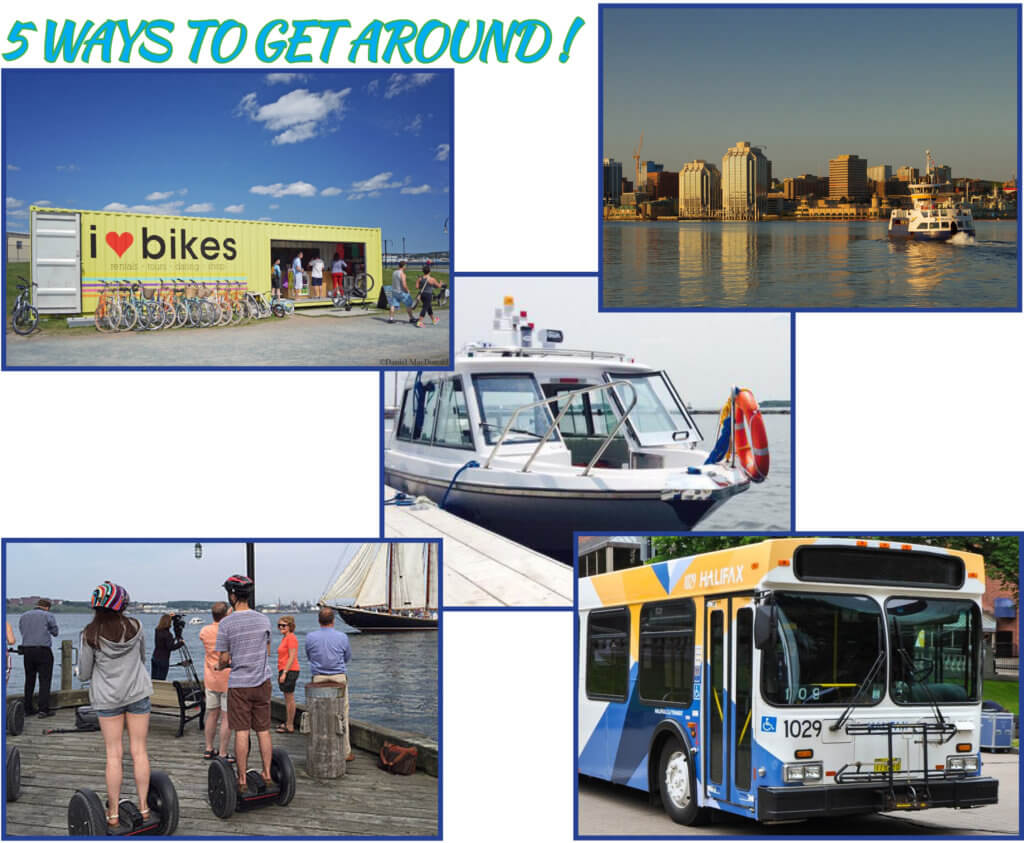 Heading to the waterfront for an adventure?! We have you covered on how to get around with a little more than just your own two feet.
1. Spin around the waterfront with Segway Nova Scotia, from Halifax to Dartmouth or up to Citadel Hill they have you covered with even more tour options this summer
2. So what if it's been years, they say you never forget how to ride. IHeartBikes will take you on a tour, or let you set out on your own adventure
3. When was the last time you set out on the ferry? Grab your metro pass (or $2.50) and enjoy the views of the Halifax and Dartmouth Waterfronts
4. If you're looking for a more private ride across the harbour hope aboard the Harbour Taxi and pick your destination
5. From Point Pleasant to the Halifax Shopping Centre, the metro transit #9 will get you right to the waterfront. It's accessible and bike friendly!