Blue Flag Designation 2018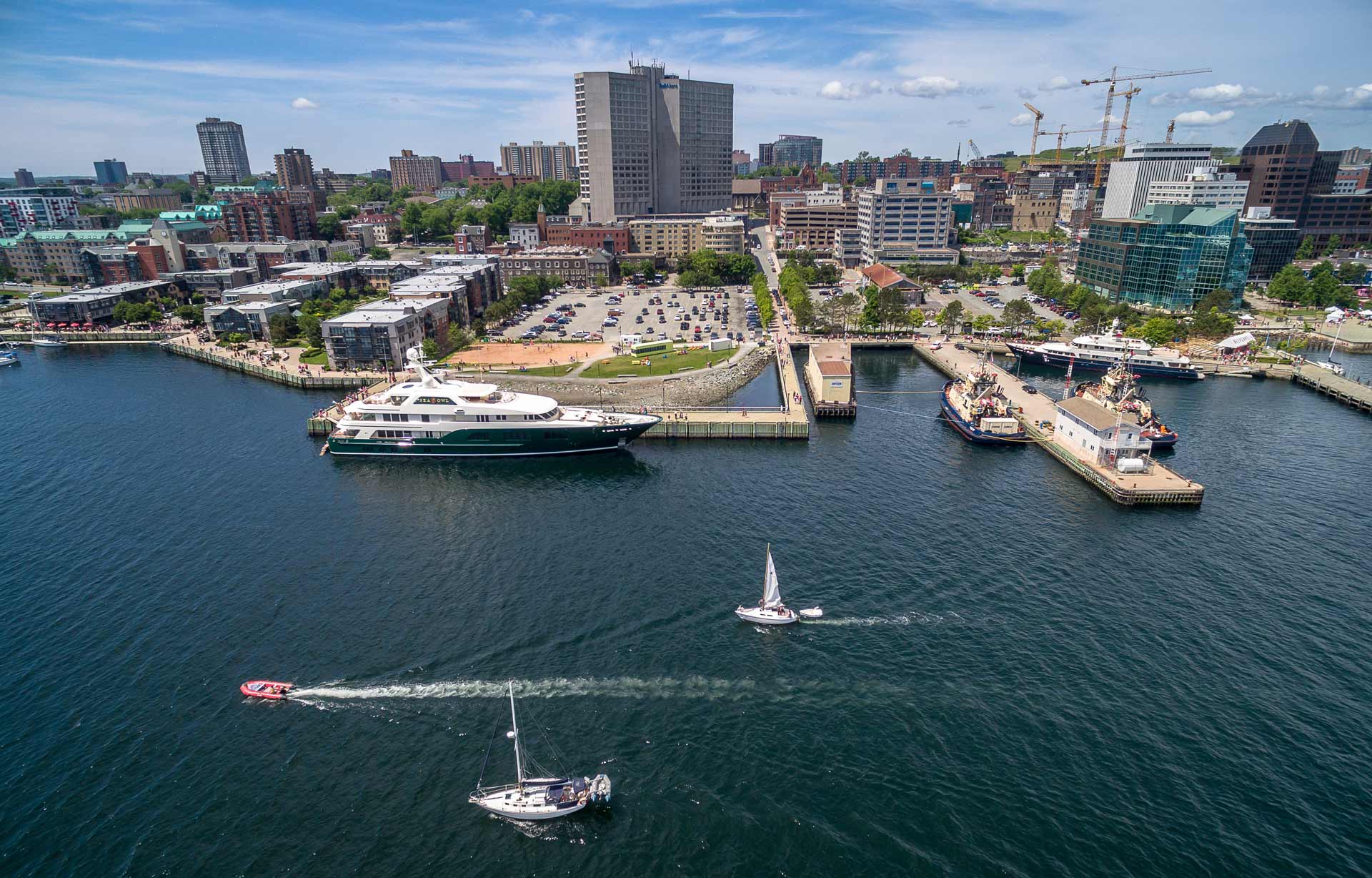 The Halifax Waterfront Marina has once again received international Blue Flag certification – having achieved this designation since 2012 as Atlantic Canada's first Blue Flag certified marina!
Are you a boater? Take the Blue Flag Pledge and fly your own Blue Flag! Contact our Marina Office for more information. 
Instagram Contest:
Check out our Instagram contest for a chance to be featured in our Blue Flag info and win some waterfront goodies. (Thanks to Kayak Halifax for the great photo to get us started!)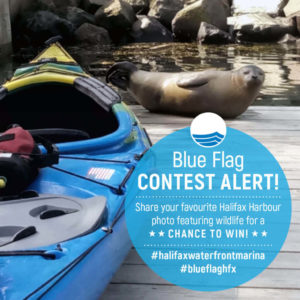 More About Blue Flag: 
To receive a Blue Flag, beaches and marinas must meet high international standards in water quality, environmental management, environmental education, and safety and services. The Blue Flag is administered in Canada by Environmental Defence and is managed internationally by the Foundation for Environmental Education (FEE). More than 4,000 beaches and marinas in 45 countries fly the Blue Flag.
After a long winter, 27 beaches and nine marinas across Canada are welcoming the upcoming beach and boating season by raising their prestigious Blue Flag eco-certification.  The Blue Flag represents the internationally recognised gold-standard for water quality, environmental management and education, safety, and amenities.
This year, a record number of beaches and marinas across the country have earned the Blue Flag, including Canada's first ever coastal flag, flying at Aboiteau Beach in Cap-Pelé, NB.  Ontario also welcomes the addition of two new Blue Flags, at Trent Port Marina in the Bay of Quinte, and Port Burwell East Beach in the Municipality of Bayham.
"Millions of tourists around the world look for a Blue Flag when choosing a beach or marina to visit. And there's a good reason for that," said Kelsey Scarfone, Blue Flag Program Manager with Environmental Defence. "When you see a Blue Flag raised at a beach or marina, you know that it's clean, sustainably managed and a safe place to swim. Great family vacations start with finding a Blue Flag."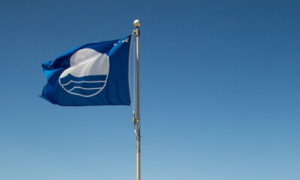 Here is the list of the 27 beaches and 9 marinas that have received the Blue Flag in Canada this year:
British Columbia:
Manitoba:
West Grand Beach (Grand Beach Provincial Park)
New Brunswick:
Aboiteau Beach (Cap-Pelé)
Nova Scotia:
Halifax Waterfront (Halifax)
Ontario:
Bayfield Main Beach and Bluewater Marina (Municipality of Bluewater)
Bell Park Beach and Moonlight Beach (Sudbury)
Bluffer's Park Beach, Centre Island Beach, Cherry Beach, Gibraltar Point Beach, Hanlan's Point Beach, Kew-Balmy Beach, Ward's Island Beach and Woodbine Beach (Toronto)
Canatara Park Beach (Sarnia)
City of Barrie Marina (Barrie)
Colchester Harbour Marina (Town of Essex)
Grand Bend Beach, Grand Bend Marina and Port Franks Marina (Municipality of Lambton Shores)
LaSalle Park Marina (Burlington)
Outlet Beach (Sandbanks Provincial Park)
Port Burwell East Beach (Municipality of Bayham)
Port Glasgow Beach (Municipality of West Elgin)
Port Stanley Main Beach (Municipality of Central Elgin)
Trent Port Marina (City of Quinte West)
Victoria Beach (Cobourg)
Wasaga Beach areas 1, 2 and 5 (Wasaga Beach Provincial Park)
Waubuno Beach (Parry Sound)
More details about the Blue Flag program and the certified marinas and beaches can here.
Environmental Defence is the Canadian Operator of the Blue Flag Program. Environmental Defence is Canada's most effective environmental action organization. We challenge, and inspire change in government, business and people to ensure a greener, healthier and prosperous life for all.