Companies Selected for Innovacorp's Accelerate and Start-up Yard Programs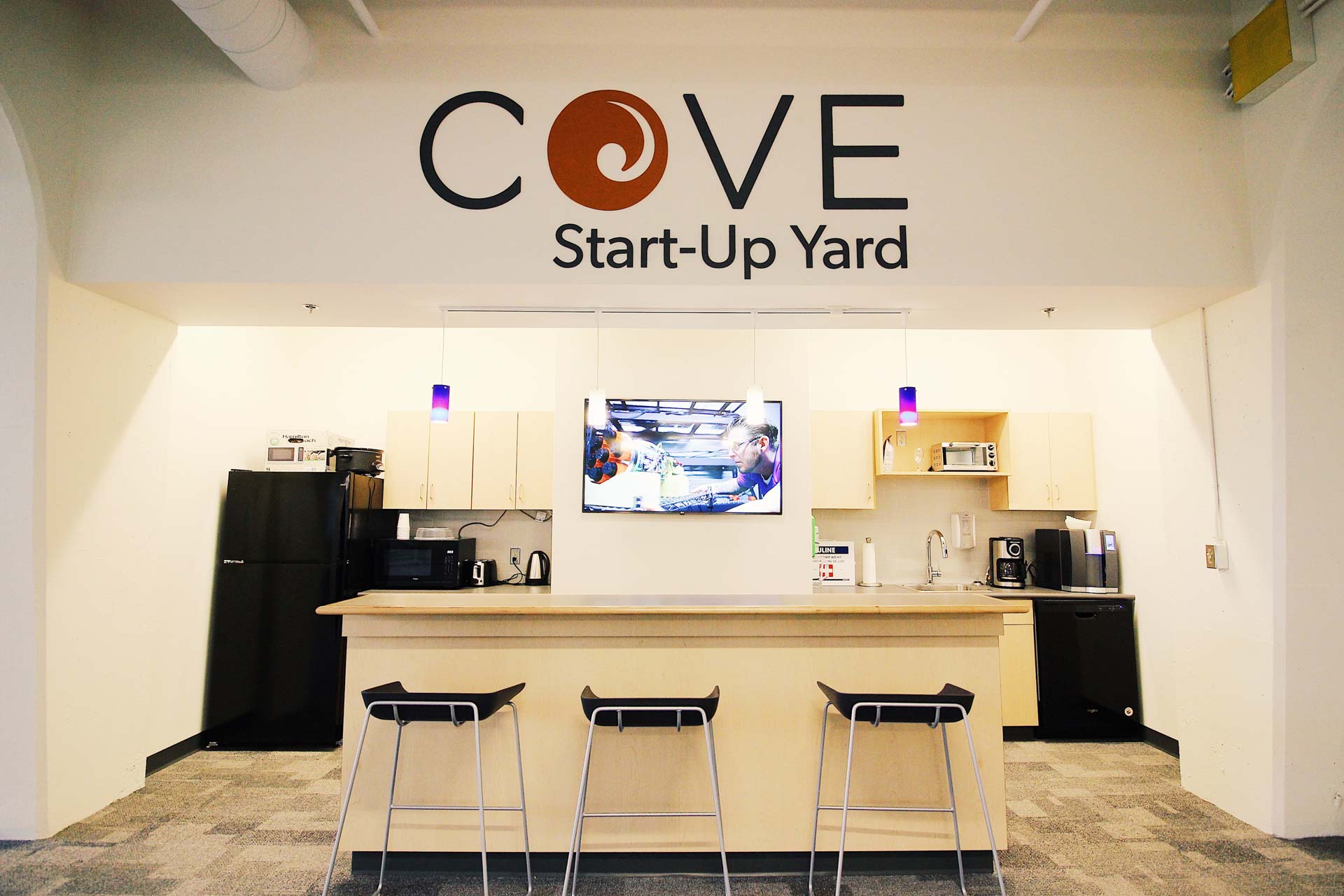 Seventeen new technology companies have been selected for Innovacorp's 2018 Accelerate and Start-up Yard programs.
One of those companies is Sedna Technologies, an ocean technology startup, founded by Sheamus MacDonald and Aleksandr Stabenow, of Halifax. They have developed a new traceability system for the seafood industry, which helps fishers monitor the condition of their harvests to reduce waste and bring higher-quality products to market.
Sedna and the other companies selected for Innovacorp's Accelerate Program will receive $50,000 to grow their business, coaching from seasoned business professionals and access to incubation space.
Sedna is also participating in Start-Up Yard, Innovacorp's incubation facility at the new Centre for Ocean Ventures and Entrepreneurship (COVE) on the Dartmouth waterfront. Sedna moved into COVE earlier this fall to work alongside 40 other ocean companies and startups.
"Our technology is cutting edge and it solves a real problem for the seafood industry," said Mr. MacDonald, co-founder and CEO. "Being selected for Innovacorp's programs is a great boost of confidence and it gives us the support we need to keep building our company."
"It is great to see young people like Sheamus and Aleksandr starting businesses and tackling relevant problems," said Ben Jessome, MLA for Hammonds Plains-Lucasville on behalf of Geoff MacLellan, Minister of Business and Minister responsible for Innovacorp. "The Government of Nova Scotia and its partners are proud to support new entrepreneurs as they continue to develop great ideas, build businesses, create jobs and contribute to our economy.
"The Accelerate and Start-up Yard competitions are about bringing people together and getting ideas ready for the market," said Darren Fisher, Member of Parliament for Dartmouth-Cole Harbour, on behalf of Navdeep Bains, Minister of Innovation, Science and Economic Development and Minister responsible for the Atlantic Canada Opportunities Agency (ACOA). "These programs help new companies assess their readiness by preparing them to address gaps and opportunities that will make them stronger."
The Government of Canada contributed $500,000 towards the 2018 Innovacorp Accelerate Program, two Start-Up Yard cohorts at COVE and other initiatives for ocean technology startups through ACOA's Business Development Program. The Province of Nova Scotia also contributed $500,000 to those programs through Innovacorp's existing budget.
For the full list of companies selected for the 2018 Innovacorp Accelerate and Start-up Yard programs, visit innovacorp.ca/2018-cohorts.
COVE will also hold a public open house on Saturday, November 17, from 11 a.m. to 2 p.m. Visitors will be able to tour the buildings and meet some of the resident companies.
Source: haligonia.ca