Evergreen Festival returns to Halifax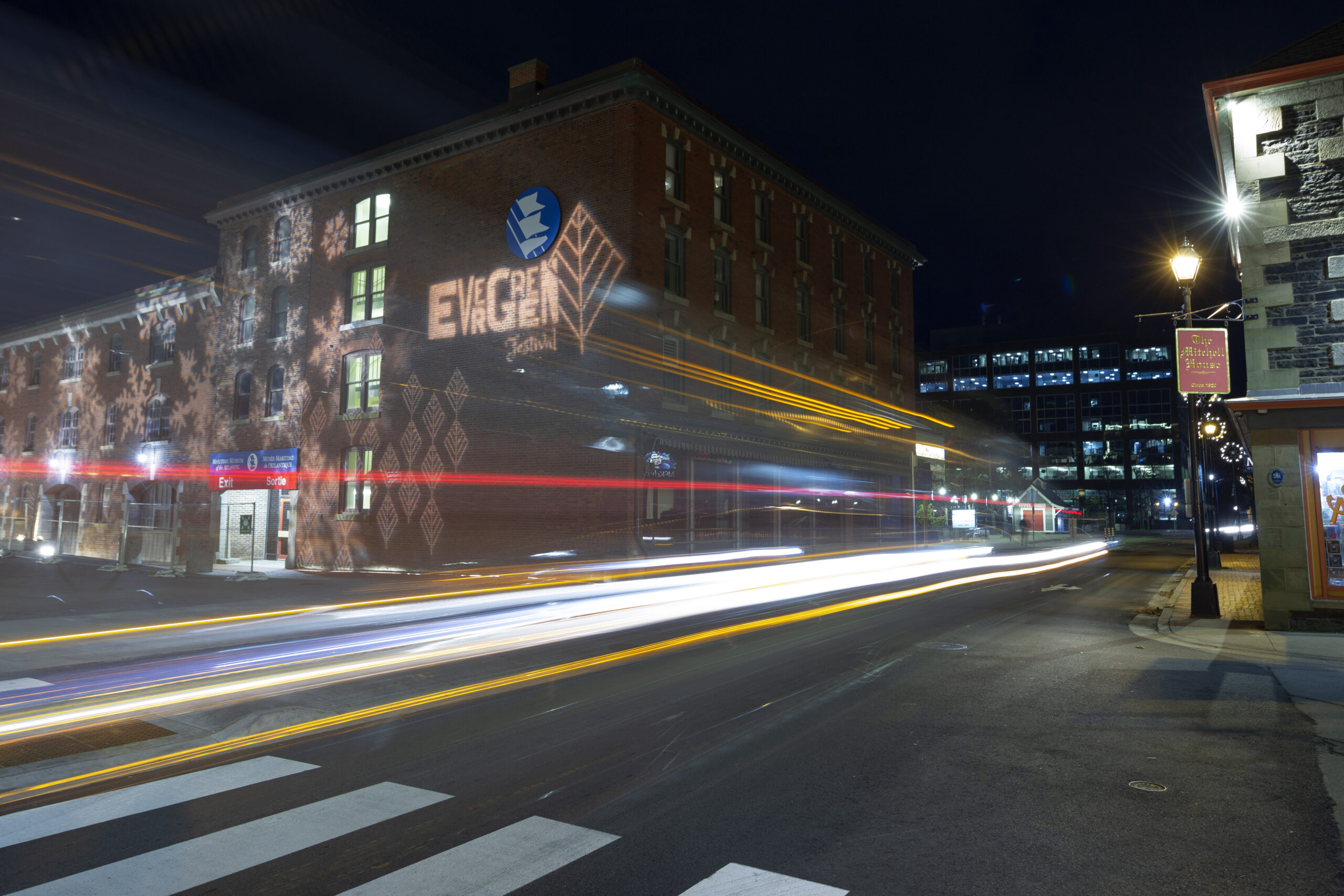 November 18, 2021 – Halifax, Nova Scotia:
The
Evergreen Festival
will be making spirits bright throughout the Halifax region from November 26 – December 19, 2021. The four-week festival is a chance for people to safely enjoy a collection of outdoor activities that showcase Nova Scotian culture, food, spirits, craft, art and music that celebrate the best of the season.
"The Evergreen Festival is a wonderful initiative that animates the region and helps to support the people and places that are so crucial to our community," said Ross Jefferson, President and CEO, Discover Halifax. "We are proud to be a part of a winter event that adds vibrancy to our community, giving residents and tourists a reason to get out and enjoy Halifax in our shoulder season."
The festival is a collaborative effort between partners, including Discover Halifax, Develop Nova Scotia, Halifax Regional Municipality and Jazz East Rising, and sponsors with a showcase of incredible local talent and small business at the centre. The collective contributions will bring to life illuminations, programming and animations throughout the region.
"The Evergreen Festival is a wonderful example of the magic that can happen by working together in common purpose. This event gives a reason to come out and take in the talented artists and musicians, support local businesses, and celebrate the spirit of the season in community," said Jennifer Angel, President & CEO, Develop Nova Scotia. "Over four weeks, Nova Scotians and visitors can have a variety of festive experiences, explore interesting corners of the city in a new light, participate safely in social life and support community. We're so proud to be part of this new celebration of the season."
The Evergreen Festival is a compilation of several components that people of all ages can enjoy.
Evergreen Bright features beautiful light installations along the Halifax waterfront, downtown Halifax, downtown Dartmouth and beyond.
Evergreen Village on the Halifax waterfront includes:
Evergreen Market where people can shop along the Halifax waterfront and support local businesses and makers.
Evergreen Stage offers an exciting line-up of shows curated by the team at Halifax Jazz Festival. More than 165 local musicians, over 14 days and nights of live music, will be on the Evergreen Stage throughout the festival. Bundle up and get cozy stageside with the fire pit seats or picnic table pods to hear some favorite local bands and musicians, celebrating the festive spirit.
The festival also includes several charitable components this year. For each tree sold at The Mental Health Foundation Tree Lot of Kindness at the Salter Lot, $5 will go directly to the Mental Health Foundation of Nova Scotia. Guests who visit the new hay bale maze near Salt Yard on the Halifax waterfront or ride the Ferris wheel can also choose to give to a variety of participating charitable organizations.
Soups & Sips features food & drink businesses selling specialty soups and festive drinks that people can enjoy as they explore all the festival has to offer.
Evergreen Getaways features special packages from participating hotels for guests who want to enjoy a night or weekend in the region and take in the complete offering of Evergreen Festival activities.
Additional resources:
-30-
About Discover Halifax:
Discover Halifax is non-profit, membership-based marketing and sales organization in partnership with the Halifax regional government, the Hotel Association of Nova Scotia and participating industry members. Since its inception in 2002, Discover Halifax's goal is to promote Halifax as a destination of choice for leisure and business travellers.
About Develop Nova Scotia:
As the crown corporation responsible for leading sustainable development of high potential property and infrastructure across Nova Scotia, Develop Nova Scotia drives inclusive economic growth in the province. Our mission is to support the creation of sustainable places right across Nova Scotia that attract and inspire people and investment.
Our people are a passionate and industrious bunch of placemakers. We're engineers, planners, architects, designers, program developers, property managers, storytellers, creatives, pragmatists, stewards of public investment, believers, dreamers, doers. We all work closely with community to ensure good ideas are developed and given the space to thrive— and we know that to do it well it needs to be done with everyone. Visit buildns.ca