Food and Beverage Business Opportunity on the Halifax Waterfront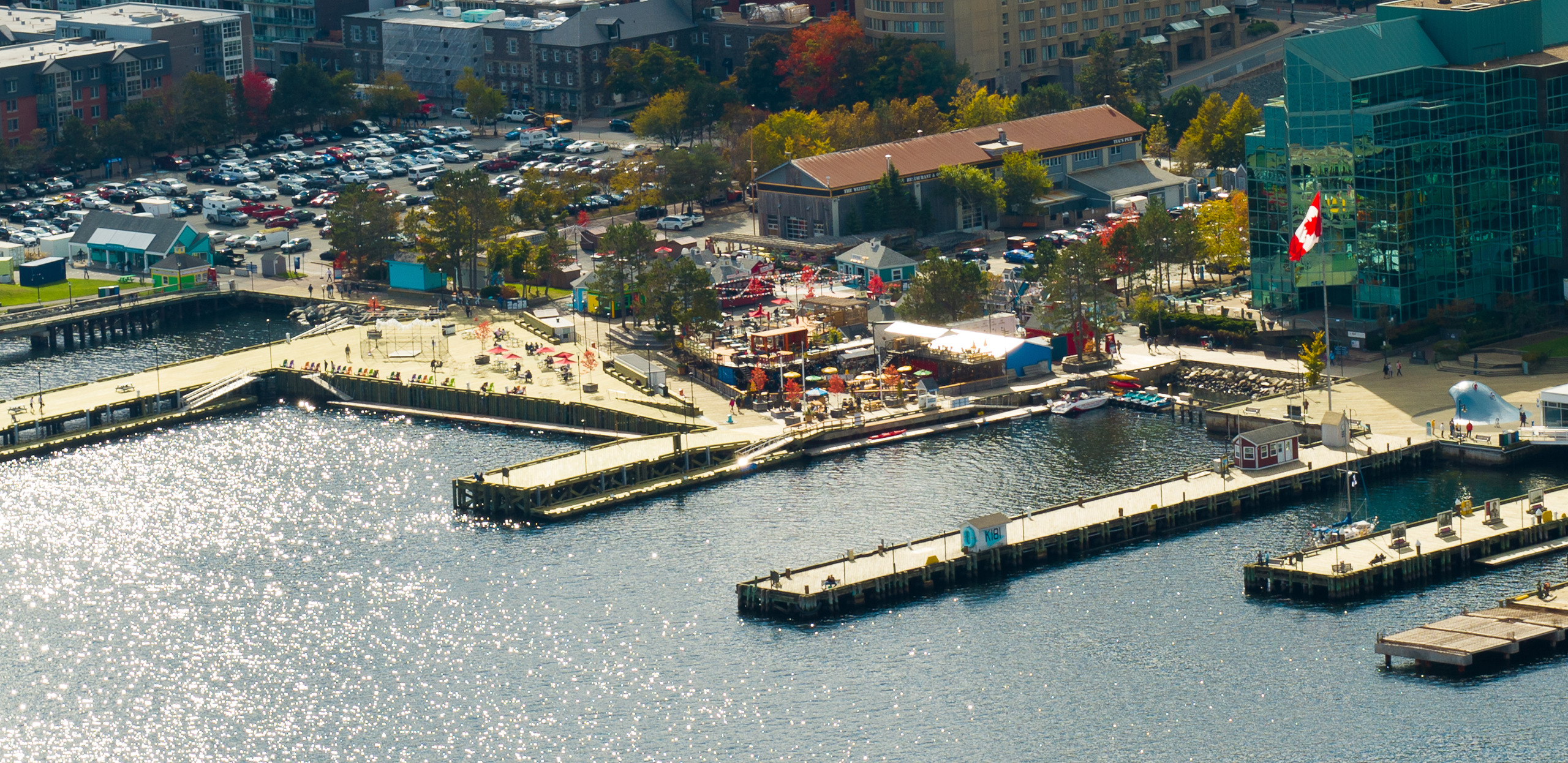 UPDATE: This Business Development Opportunity has been awarded to Legendary Hospitality Group. Develop Nova Scotia is looking forward to continuing to work with Legendary Hospitality Group to offer local food, drinks, and experiences on the Halifax waterfront.
The development of this project will see improvements made to this space on the Halifax waterfront, including new public washrooms, improved accessibility features, raised performance space for local musicians, and efforts to support the waterfront as a year-round destination.
January 12, 2022 — Halifax, Nova Scotia: Become the gathering place by the water. Develop Nova Scotia is seeking an experienced operator or operators to license up to two separate properties on the Halifax waterfront for the purpose of operating two unique outdoor food and beverage establishments—the "Beer Garden" and the "Wine & Spirits Bar".
With prime location amongst prominent Halifax businesses on the downtown hub of the harbour, as well as sharing space with activations such as the Evergreen Festival, this opportunity has the potential to act as a social gathering heart of the Halifax waterfront.
This unique opportunity on the Halifax waterfront provides operators with a chance to manage an outdoor food and beverage establishment with particular focus on Nova Scotian craft beer and locally sourced foods as early as Spring 2024. While this Business Development Opportunity (BDO)'s primary objective is to find an operator for the Beer Garden, potential operators will have the opportunity to propose to expand their operations into the Wine & Spirits Bar as early as Spring of 2027.
Operation of one or both available properties will be directly linked to the operators' investment in new year-round washroom facilities for these and surrounding Halifax waterfront establishments and the general public.
An optional site visit will be conducted on January 17th, 2022 starting at 9am AST. Interested parties are to contact Develop Nova Scotia Property Manager, John MacKenzie (john.mackenzie@buildns.ca).
Closing date on opportunity: February 1, 2022, 2:00 PM AST
To learn more about this opportunity and its application process, read the full Business Development Opportunity.