Linked Portals of Remembrance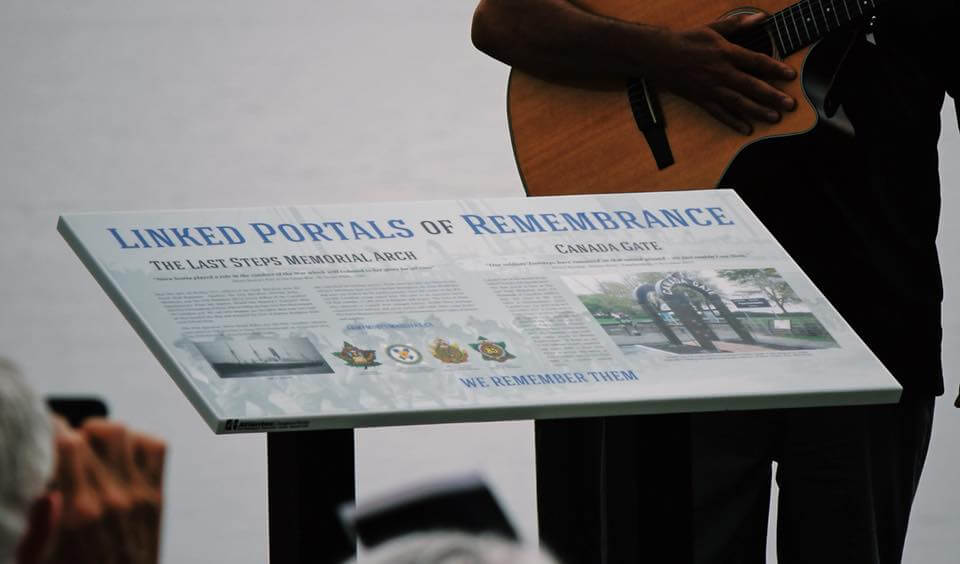 On August 8, 2018, the unveiling of the new interpretive panel, linking The Last Steps Memorial Arch in Halifax with the Canada Gate at Passchendaele, took place on the Halifax waterfront.
This ceremony brought to completion these two major projects of The Army Museum and commemorate the centennial of the beginning of the Last Hundred Days Campaign, which ended the First World War.
Major Ken Hynes, CD MA, Chief Curator of The Army Museum (Halifax Citadel) delivered the unveiling along with Halifax MP, The Honourable Andy Fillmore – delivering the keynote address, Corinne MacLellan, The Army Museum Team Member, and the dedication followed a special performance by award winning singer-songwriter, John Gracie.
Come and see the The Last Steps and the new interpretive panel on the Halifax waterfront, located on the Museum Wharf.