Northside Health Complex Milestone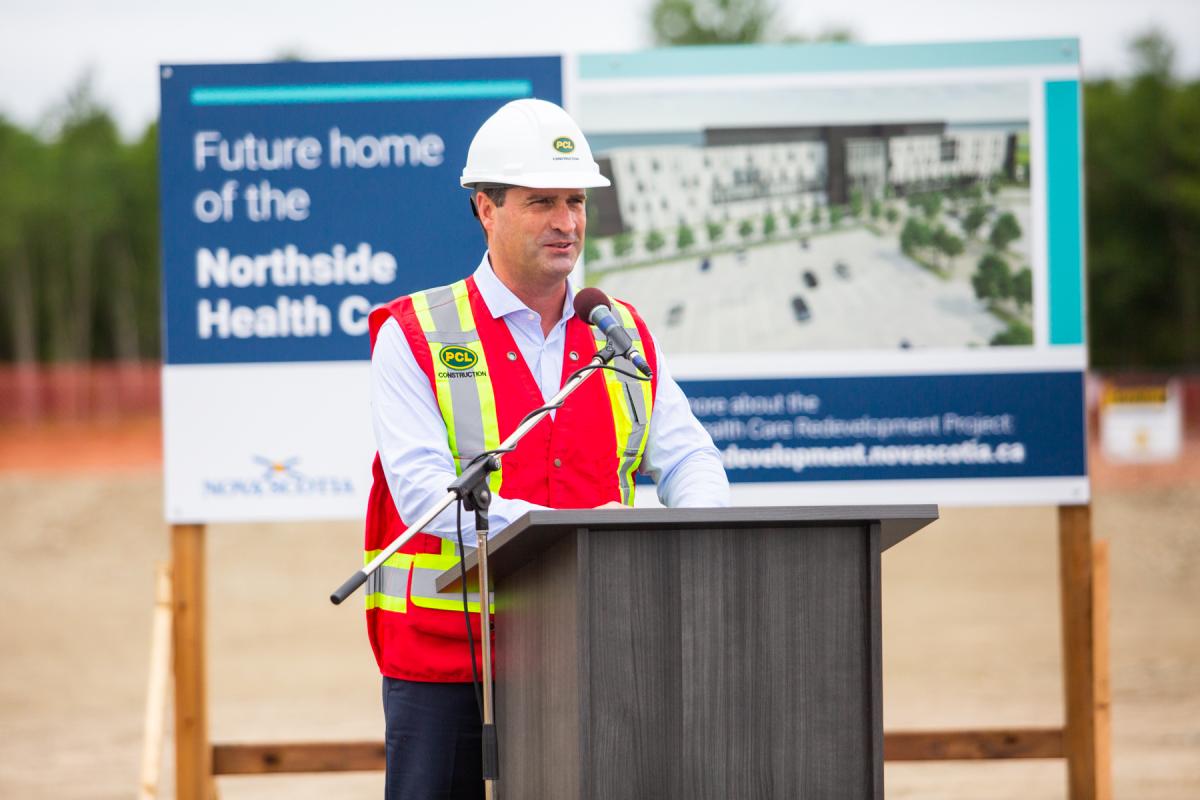 Image: The Honourable Geoff MacLellan, Minister of Infrastructure and Housing and Member of the Legislative Assembly for Glace Bay makes remarks.
The Nova Scotia government is issuing tenders for more than $200 million worth of construction for the new Northside Health Complex portion of the Cape Breton Regional Municipality (CBRM) Health Care Redevelopment Project.
The new, modern complex will feature a health centre, 60-bed long-term care home and laundry centre. There will be 12 short-stay beds and space for urgent and after-hours care, collaborative care teams, bloodwork, cardiac, X-ray, ultrasound, ambulatory care clinics, physiotherapy, mental health and addictions, public health, expanded renal dialysis, endoscopy, as well as other services.
The complex will be built in the Northside Business Park and will serve North Sydney, Sydney Mines and surrounding areas.
"This is a major milestone for this project which will help revitalize the health-care system that Cape Bretoners rely on now and for decades to come," said Infrastructure and Housing Minister Geoff MacLellan. "In addition to improving health-care delivery, the new Northside will help attract and retain medical professionals and create thousands of jobs during the construction phases."
The tender will be posted on Saturday, July 17. This significant package will focus on delivery of the early work projects needed for the site to support the larger project, including the underground infrastructure for sewer and water services and the introduction of underground electrical cabling services. This tender package will be the first of many that will follow for this project.