Strong community support for first Evergreen Festival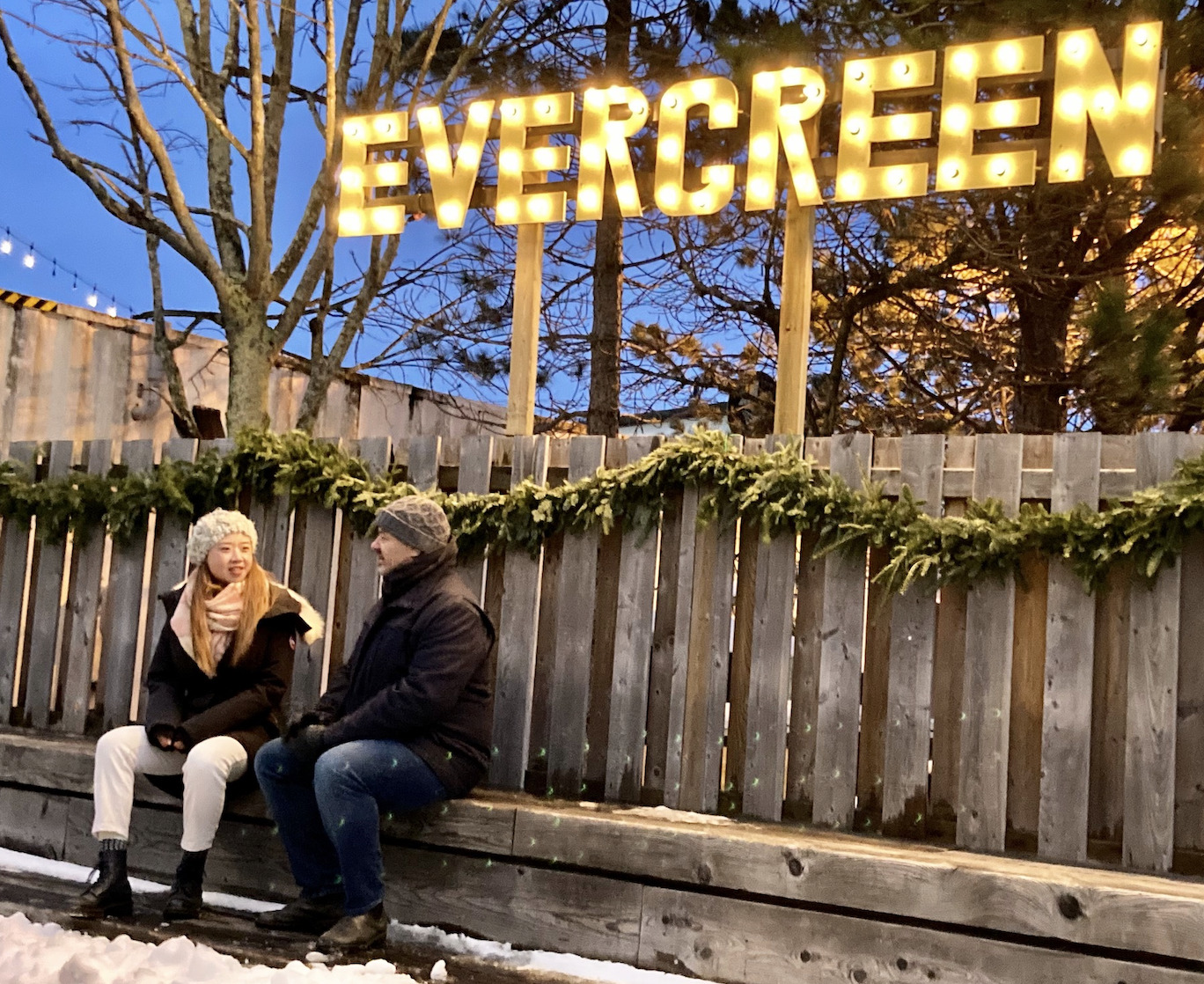 December 21, 2020 – Halifax, Nova Scotia: The inaugural Evergreen Festival, led by Discover Halifax and Develop Nova Scotia, wrapped up yesterday, December 20, 2020, with incredible support from across the province. Over the course of the four-week event, Halifax-area families and friends headed outside safely to explore the Evergreen Bright light displays while others shopped online for local products and enjoyed live performances streamed virtually to the comfort of their own home.
"We are thrilled by the support we had from the community, and also the partners and businesses who believed in the vision we all had for the Evergreen Festival," said Gordon Stevens, Chief Operating Officer and VP Finance for Develop Nova Scotia. "Although the event we hosted this year wasn't what we originally imagined, the response was greater than we could have expected. We now have a strong foundation for a family-friendly, signature event the entire province can enjoy and benefit from going forward."
A wide range of partners, stakeholders, sponsors and businesses collaborated to bring the event to life and help the economy recover. Changes to public health measures announced in November required  organizers to quickly modify the plans for 2020.  
Most components of the Evergreen Festival were able to move online including the Evergreen Market, which showcased more than 70 local businesses, and the Evergreen Screen, which live-streamed performances. Thousands tuned in from all over Canada and beyond to listen to local musicians and artists online, delivering performances hosted by Jazz East Rising Association.
Amelia Parker, a Grade 10 student at Northumberland Regional High School in Nova Scotia and talented fiddler who performed for this year's event said, "Evergreen Screen was a great opportunity for performers to share their talent in this hard time. I really enjoyed getting to perform live again. I am grateful to the organizers for inviting me to play."
Performances could be paired with take-out or delivery from local restaurants to round out the experience. The Evergreen Bright light installation invited families and friends to enjoy the outdoors and safely stroll light displays at Halifax City Hall, along the waterfront and throughout downtown Halifax and Dartmouth. This aspect of the event sparked an overwhelming sense of joy from festival-goers, in-person and on social media.
"An outdoor, winter event is something we have wanted to host in Halifax for a long time," said Ross Jefferson, President & CEO of Discover Halifax, the non-profit destination marketing organization for the Halifax region. "In the future, we hope we can welcome both residents and visitors from safe travel markets to explore Halifax and support local tourism businesses as part of our recovery and growth."
Plans are already underway for next year's Evergreen Festival.
For the most up-to-date information, please visit the Evergreen Festival website evergreenfestns.com or follow @evergreenfestns.com on social media.
-30-
About Discover Halifax – Discover Halifax is non-profit, membership-based marketing and sales organization in partnership with the Halifax regional government, the Hotel Association of Nova Scotia and participating industry members. Since its inception in 2002, Discover Halifax's goal is to promote Halifax as a destination of choice for leisure and business travellers.

About Develop Nova Scotia – Develop Nova Scotia is a Crown Corporation that works with partners and communities to attract people to Nova Scotia to live, work, invest and visit. By investing in infrastructure, properties and programs that build on the compelling natural advantages of the province, Develop Nova Scotia enables strategic economic infrastructure to support inclusive economic growth in Nova Scotia.
Media Contacts:
Monica MacLean,                               Donna Hatt
Communications Director                 Manager, Marketing & Events
902-401-2308                                      902-497-8734