Vendor Opportunity for Evergreen Market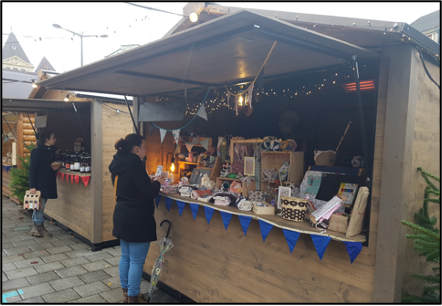 Evergreen Festival is a new event in 2020 curated by Develop Nova Scotia, in conjunction with partners, from November 28 – December 20. Dispersed throughout downtown Halifax and along the Halifax waterfront, this  multi-week outdoor experience celebrates Nova Scotia's culture, food, spirits, craft, art, music, and performance, uniquely and intentionally embracing the approaching winter and holiday season. 
A focal point among the collection of events, activations and experiences is the Evergreen Market, a marketplace that showcases Nova Scotian artists, crafters, producers and creators. Develop Nova Scotia is currently seeking vendors interested in booking one of twenty-four (24) Chalets within the Evergreen Market located on the Halifax waterfront for the duration of the Festival or a portion thereof.
In addition to existing businesses and organizations being  encouraged to respond to this call for vendors, so too are independent artists and producers along with cooperatives or collections of producers.
Vending Opportunities are still available!
Interested in being a vendor at the Evergreen Market?
Learn more and apply now.