Halifax Boardwalk + Marine Infrastructure in Nova Scotia
Foundation Wharves | Halifax
Quick Facts
Projects will improve waterfront infrastructure and public space
Stimulus Investment: $11.8M
Project Status: Complete
About
With partners, Build Nova Scotia is working to improve waterfront infrastructure and public space. This includes the old wharves/seawall near Salt Yard (Foundation Place) and the surrounding area on the Halifax waterfront. This initiative is intended to utilize the waterside areas, while maximizing the existing resources located nearby and potentially building new infrastructure and facilities.
As part of this project, three end of life wharves will be removed and replaced with two new wharves. The existing wharf will be repaired to extend its use. New floating docks will be built to support our growing marina visitation program.
This will be complemented by an expanded boardwalk area for more useable wharfage and also expanded public space for people to enjoy at the water's edge. In addition the space provides potential future opportunities for small business growth and locations for flexible event kiosks.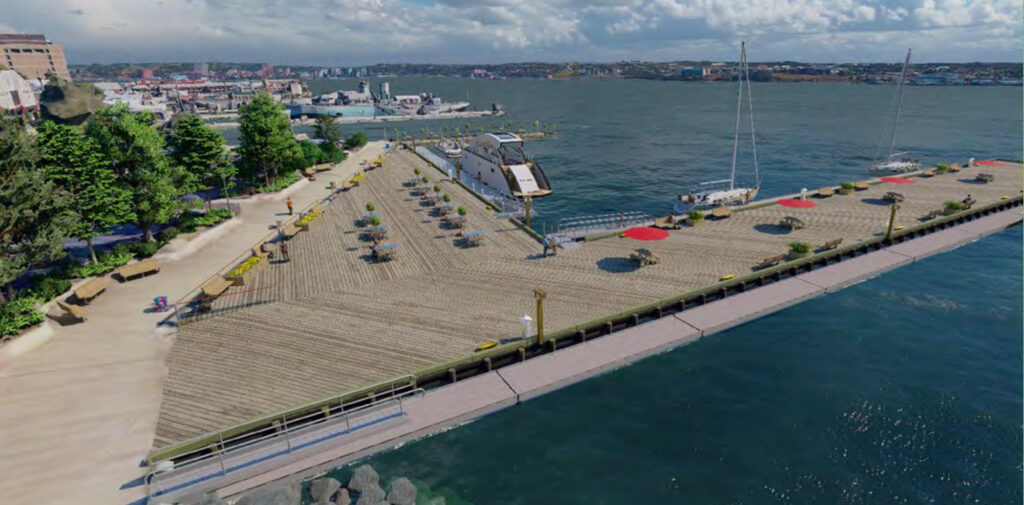 Marine Infrastructure Projects | Baddeck + Mahone Bay
Working waterfronts are important social and economic infrastructure across the province. They add value to local economies and communities and attract boaters and visitors by sea.
That is why Build Nova Scotia, along with the Atlantic Canada Opportunities Agency (ACOA), the Municipality of the County of Victoria, and the Village of Baddeck announced investments in December 2020 of close to $1.2 million to build and improve shared-access marine infrastructure in Baddeck.
Build Nova Scotia will also invest $85,000 in flexible floating docks in Mahone Bay. Both investments will help grow ocean-related sectors and preserve the public's access to the water's edge.
Links to learn more: