Opened in 1954, Northside General Hospital is a community hospital that serves North Sydney, Sydney Mines, and surrounding areas. It currently has 45 acute care beds, 14 licensed transitional long-term care beds, and 22 beds on Taigh Solas, a licensed community long-term care unit.
A new, modern health centre and a 60-bed long-term care home will be built in the Northside Business Park, along with a new laundry centre. The new health centre will replace Northside General Hospital, strengthening primary health services in the area.
Budget
---
Announced as contracts are awarded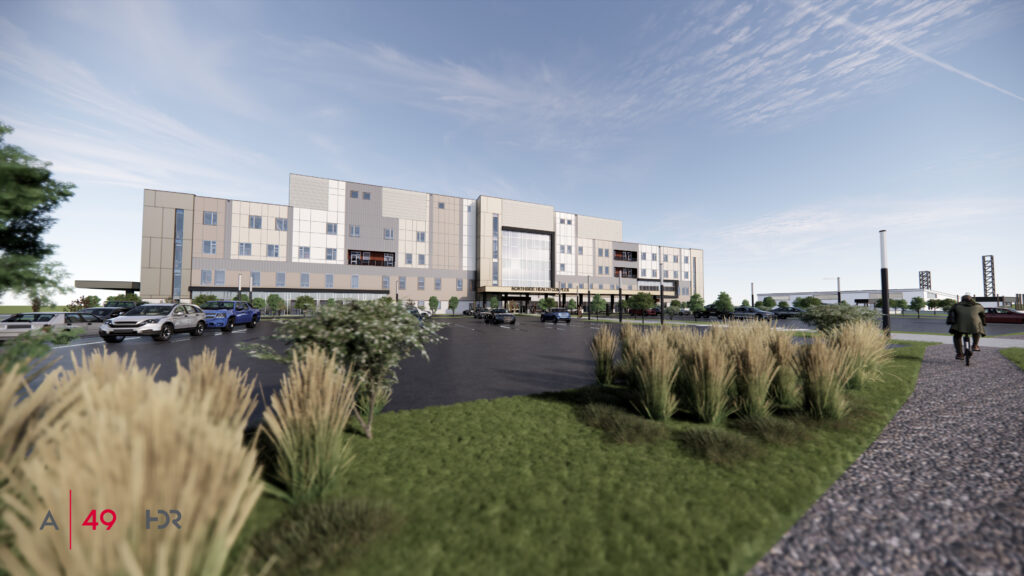 Features:
New Health Centre
Space for a collaborative family care team (doctors, nurse practitioners, social workers, dietitians, and other health professionals).
Space for urgent care clinics for after-hours access.
More space for ambulatory care clinics to allow for specialty clinics.
Continuing care staff in one location (currently in a separate building) workstations for physiotherapy, occupational therapy, and nutrition counselling.
Expanded dialysis service (going from 8 to 12 treatment stations).
New consultation rooms for counselling, community support teams, and wellness clinics.
New team workstations for public health services with consultation and clinic rooms.
Increased space for mental health and addictions programs.
Expansion of chronicle disease management space to include a new classroom and a new nourishment room.
Diagnostic imaging (x-ray and ultrasound), blood collection, and cardiac services.
Includes a centre of excellence for Endoscopy.
Short-Stay Beds
Twelve new (sub-acute) short-stay beds for patients who need observation but not in an acute care setting; stays up to 72 hours.
This includes patients with exacerbated COPD, post-surgery wound care requiring IV antibiotics, and blood transfusion.
New Long-Term Care Home
Taigh Solas, the current 22-bed licensed community long-term care unit, will be replaced with a new 60-bed long-term care home.
New Laundry Centre
A new laundry centre to serve CBRM hospitals and health centres will be built to replace the existing facility.
It will have modern equipment and improved working conditions.
Milestones
Upcoming
Continued development of tenders for the Health Centre, Long-term Care Centre, and Laundry Centre.
Foundation work for Health Centre and Long-term Care Centre.
Foundation work for the Laundry Centre underway.
Structural steel erection.
Completed
Early sitework and site services for the Health Centre, Long-Term Care Centre,

and Laundry Centre.
Laundry Centre excavation and rough grading of parking areas.
Healthcare Professionals
Providing doctors, nurses, and other healthcare professionals with a modern place to work with advanced equipment and technology.
Providing a modern, state-of-the-art facility to help recruit and retain healthcare professionals.
Green
The project will focus on a healthy indoor environment, reduced greenhouse gas emissions, and efficient use of energy, water, and other resources.