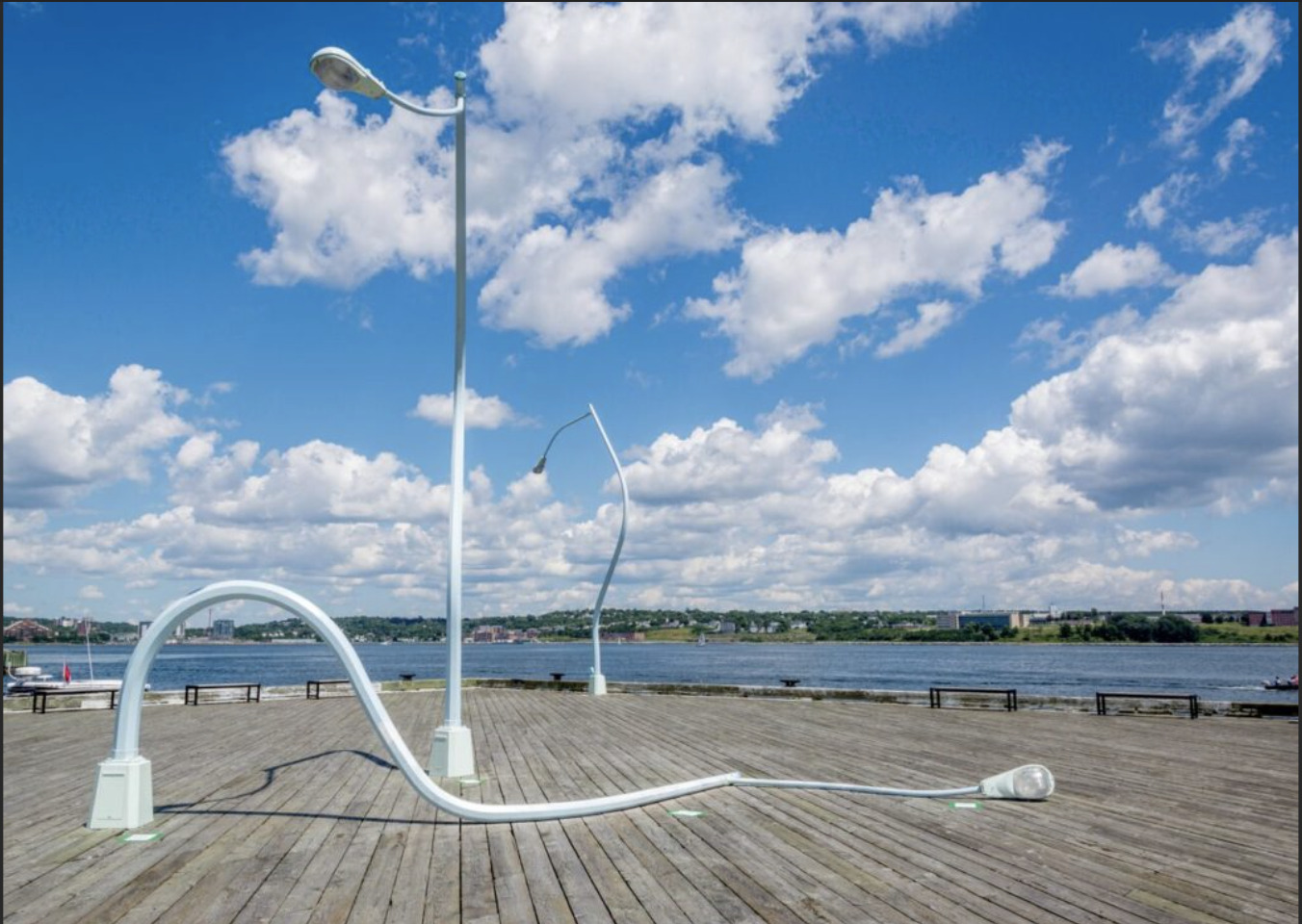 'Fountain' and 'Get Drunk, Fall Down'
Designed by Chris Hanson and Hendrika Sonnenberg, the 'Get Drunk, Fall Down' sculpture at Bishop's Landing's nearby Helipad features a lamppost slumped across the pier, with its concerned friend looking on. The 'Fountain' lamp post shoots a stream of water into the harbour. A quirky art piece, these lampposts are a felicitous installation fitting for a city with one of the highest number of pubs per capita.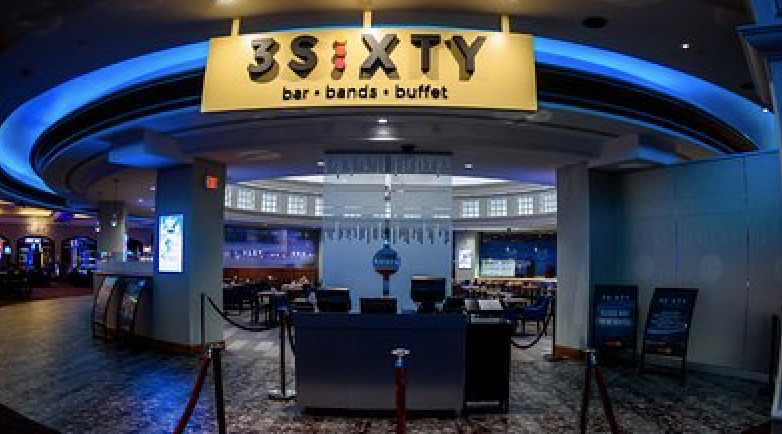 3Sixty
The newest addition to Casino Nova Scotia, 3Sixty features bars, bands and buffets.
Ambassatours Gray Line
Ambassatours Gray Line is one of Canada's premier sightseeing tour companies. Based in Halifax, Nova Scotia, the company has operated land and water tours – including Tall Ship Silva Sailing Cruises – for over 35 years. As an elite Gray Line provider, Ambassatours proudly creates and delivers memorable, world caliber traveler experiences.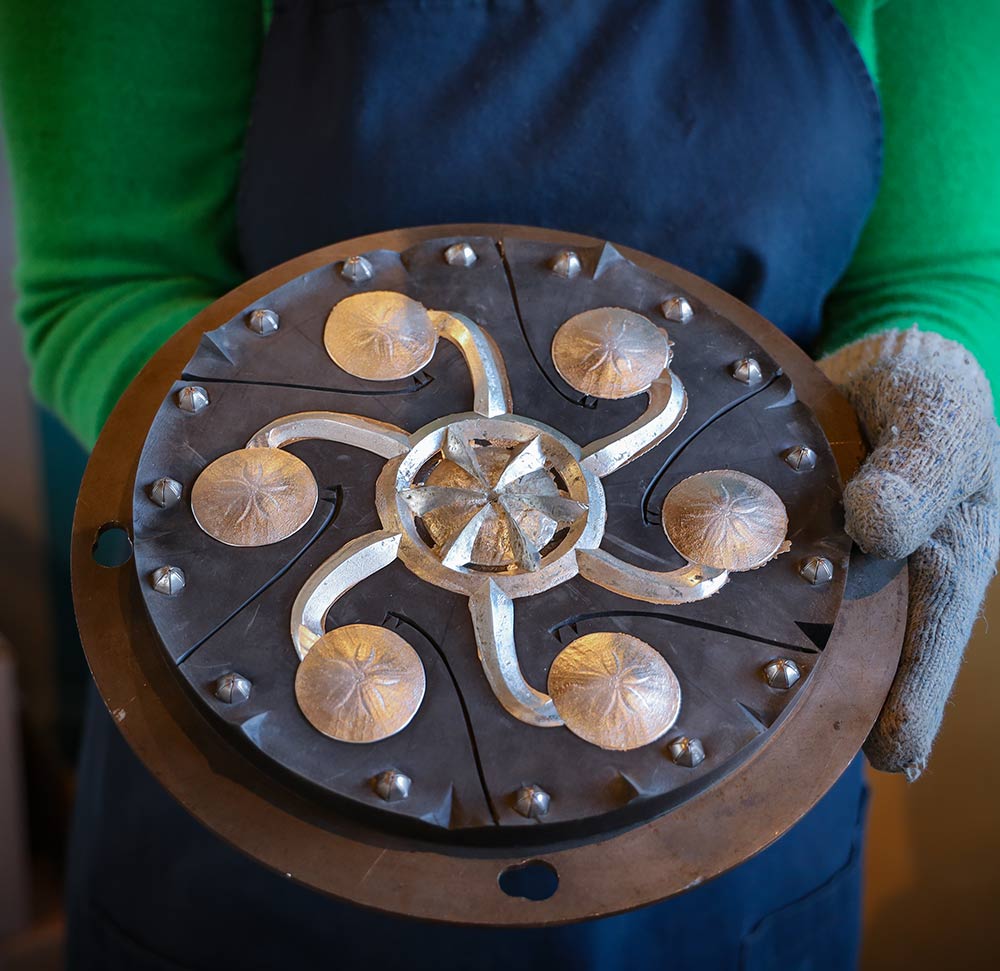 Amos Pewter
Shop for handcrafted jewellery, home decor, tableware, and collectibles inspired by nature and our coastal surroundings. See molten pewter cast and take part in our Hands-On Experience to finish your own pewter sand dollar!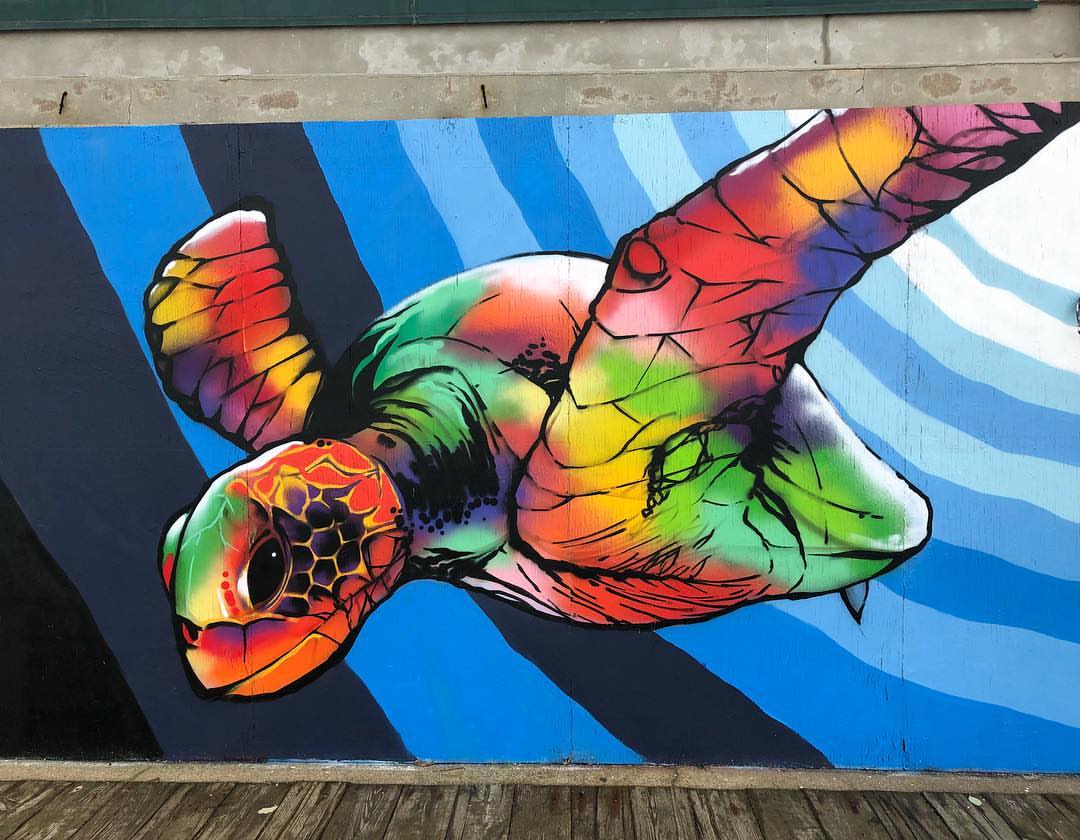 Art Mural Wall
Check out the murals along Harbourwalk behind the Marriott Harbourfront Hotel. Guest artists regularly refresh the wall design. An instagram-worthy photo op, right in the heart of downtown.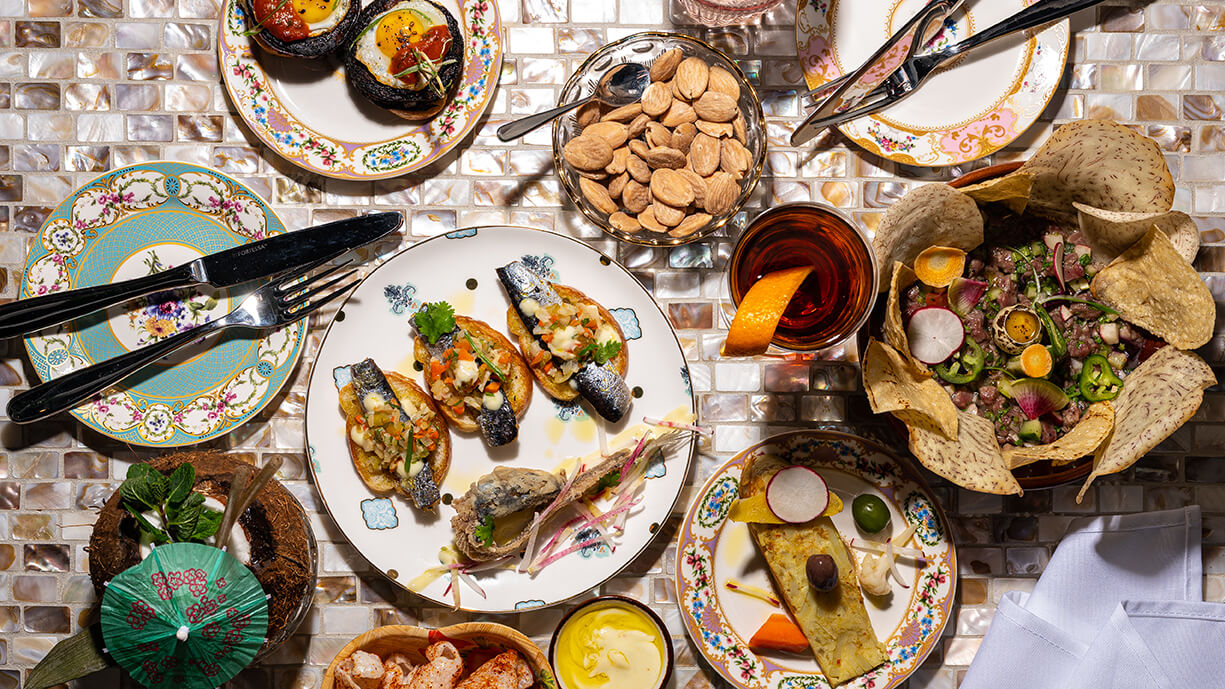 Bar Sofia
Enjoy the vibrant essence of Latin cooking on the Halifax Waterfront. Led by celebrated Chef Anthony Walsh, Bar Sofia playfully nods to his family's Argentinian heritage as well as the next generation of food lovers, artists and adventurers
Seasonal
BeaverTails
BeaverTails serves delicious, addictive whole-wheat pastries that are hand-stretched, then float-cooked and served piping hot, topped with butter and your choice of delectable flavours.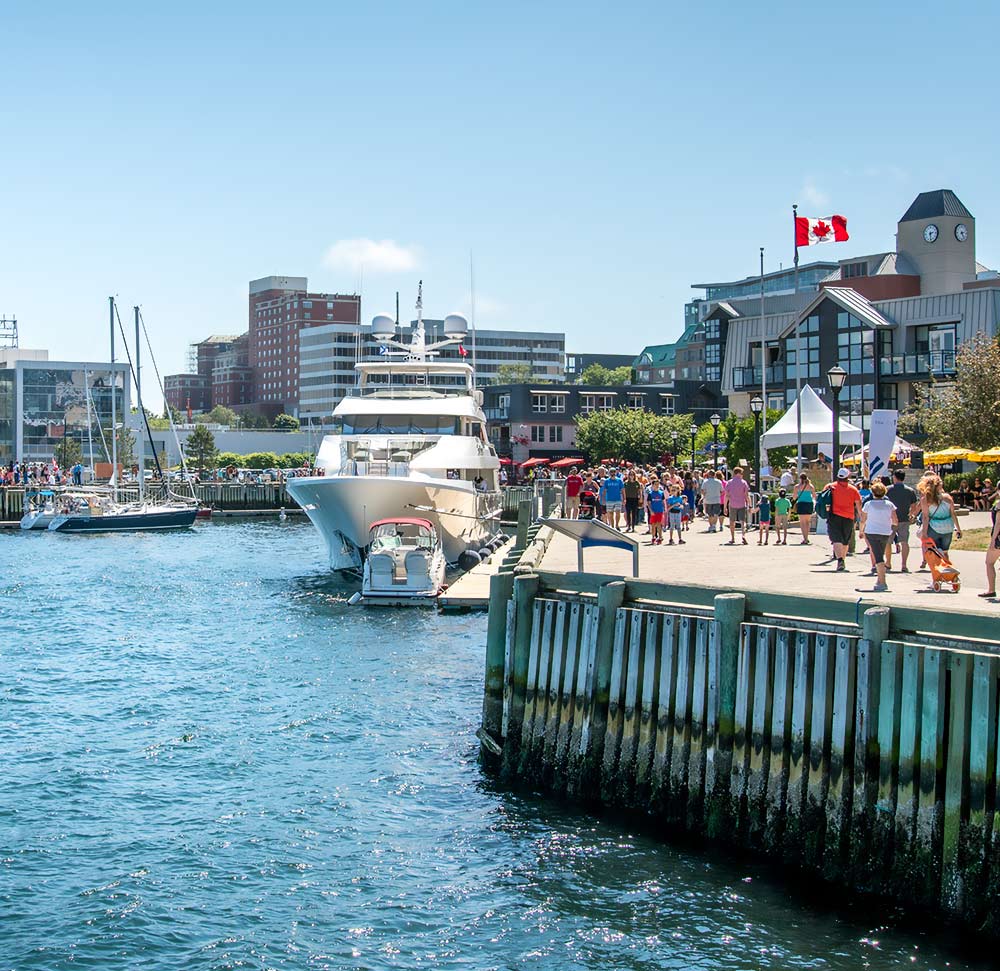 Bishop's Landing
The Piazza at Bishop's Landing includes a wonderful variety of boutique shops, exceptional dining, and unique services to meet your every need.
Seasonal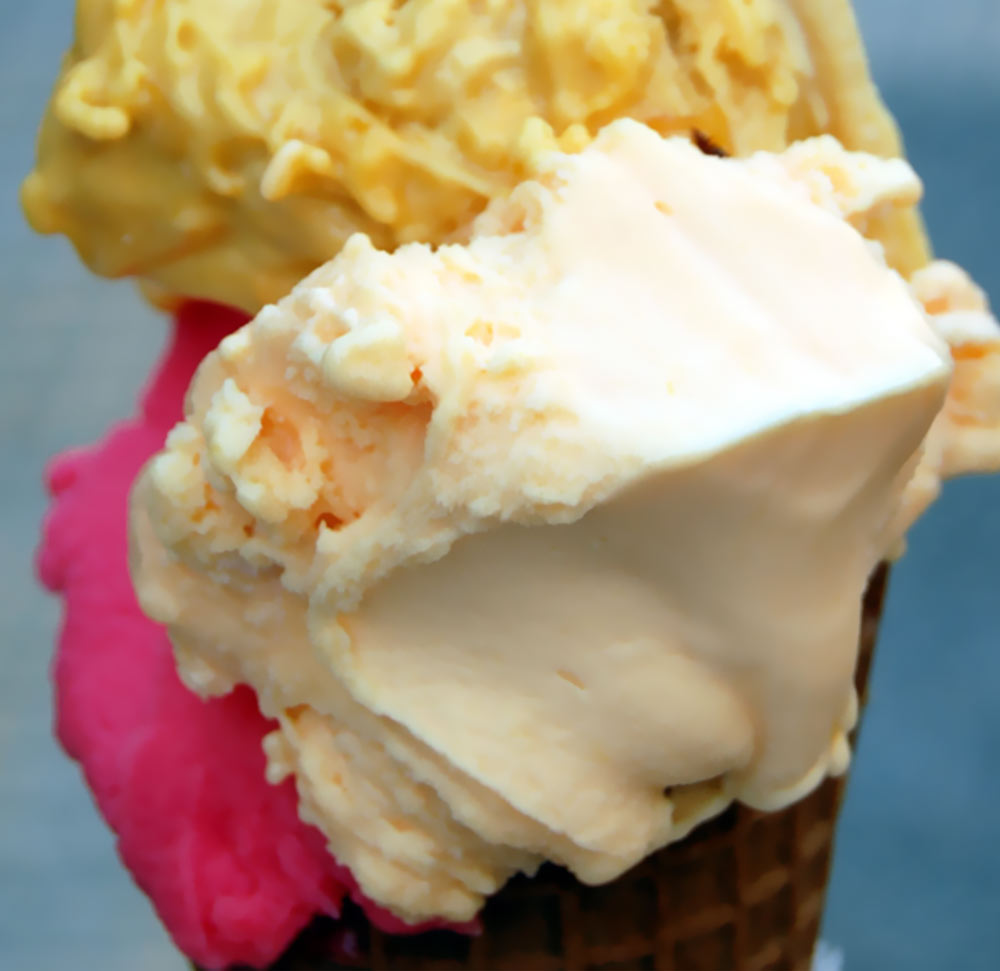 Black Bear Ice Cream
Black Bear Ice Cream offers locally-made ice cream and treats.
Seasonal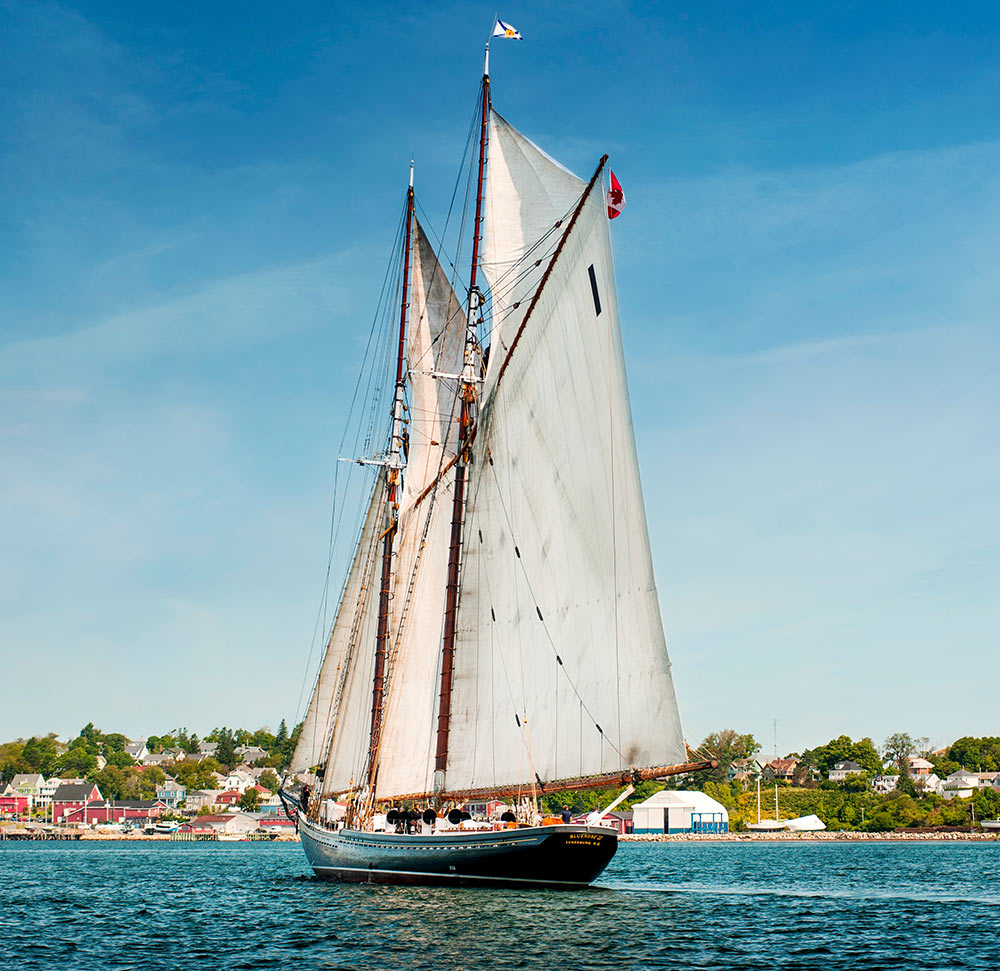 Bluenose II
Walking on the deck of the majestic Bluenose II transports you back to a time when the seas were alive with fishing schooners sailing the waters of the North Atlantic. Check the schedule as this famous ship is popular on tours as well.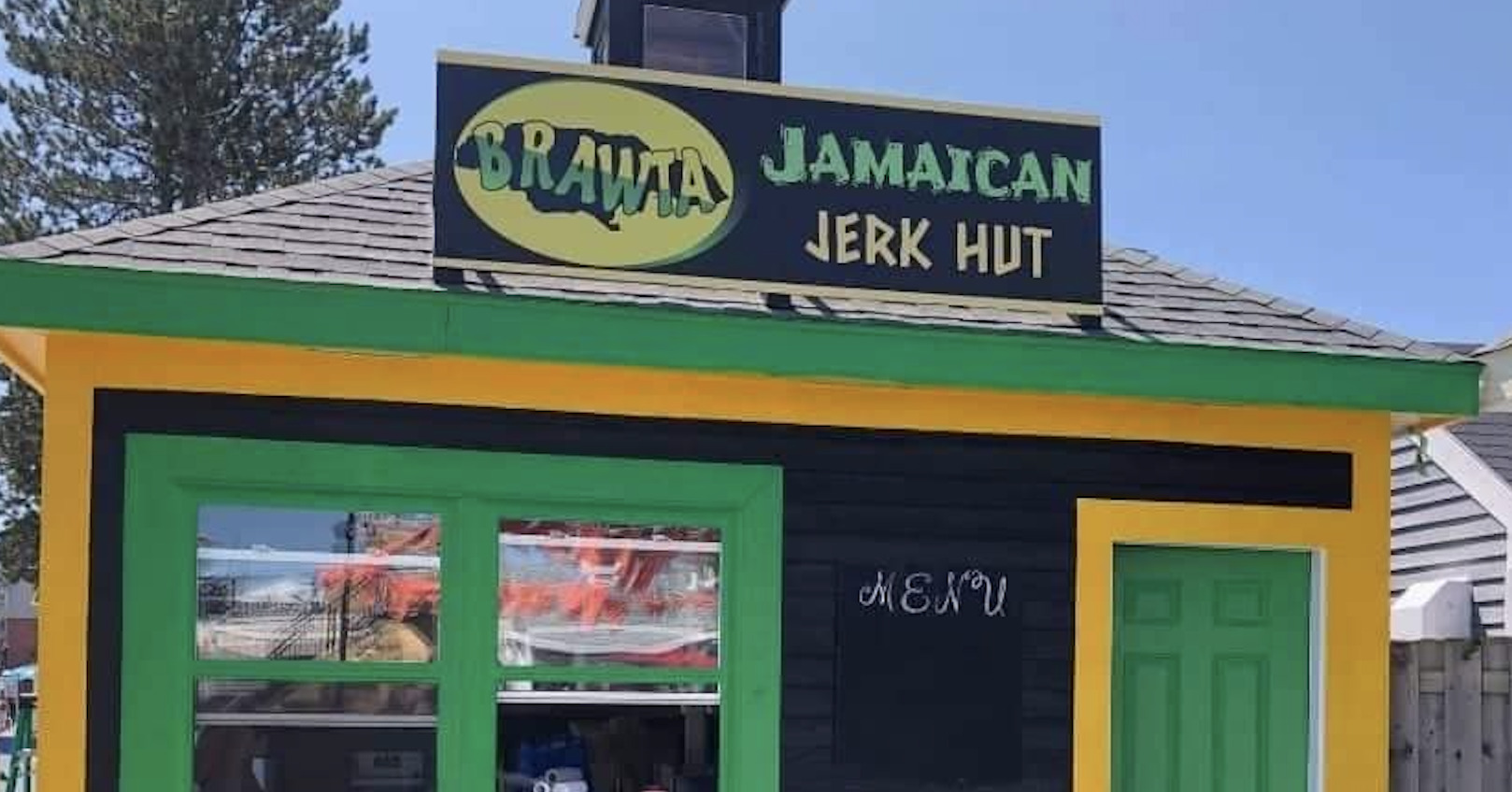 Brawta Jamaican Jerk Joint
Providing authentic Jamaican food made with mainly locally sourced ingredients that we do not skimp on. Brawta is a Jamaican saying which means a little extra. With Brawta you get more!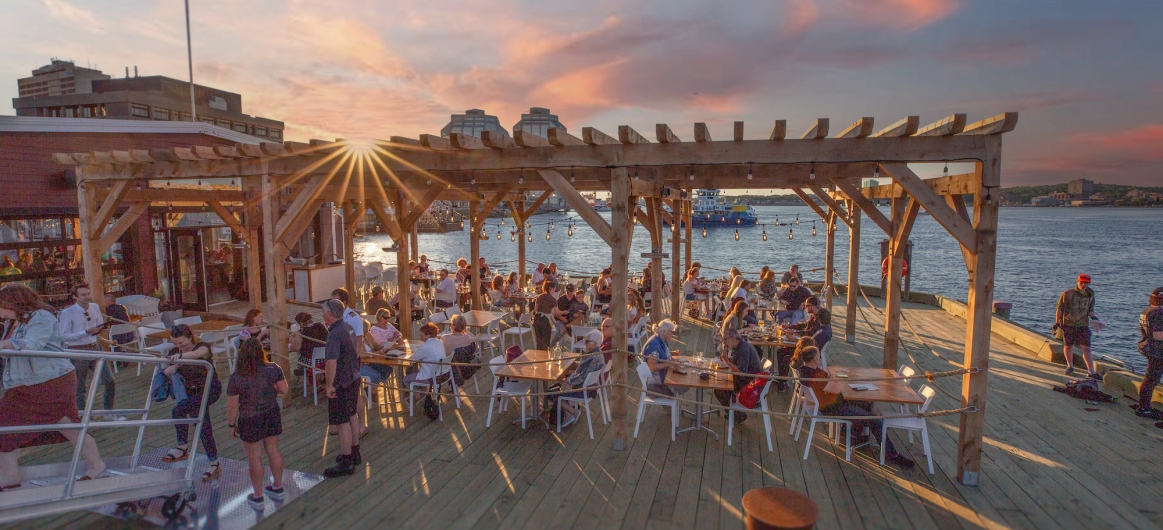 Cable Wharf Kitchen & Patio
Perched on Halifax's furthest reaching wharf, Cable Wharf Kitchen & Patio is accentuated by bright, natural light, hand crafted fixtures, and is surrounded by the calm and beauty of the Halifax Harbour. Just a few steps outside you'll be surrounded by Cable Wharf's showpiece, a stunning patio with 270º views of the bustling harbour.
Seasonal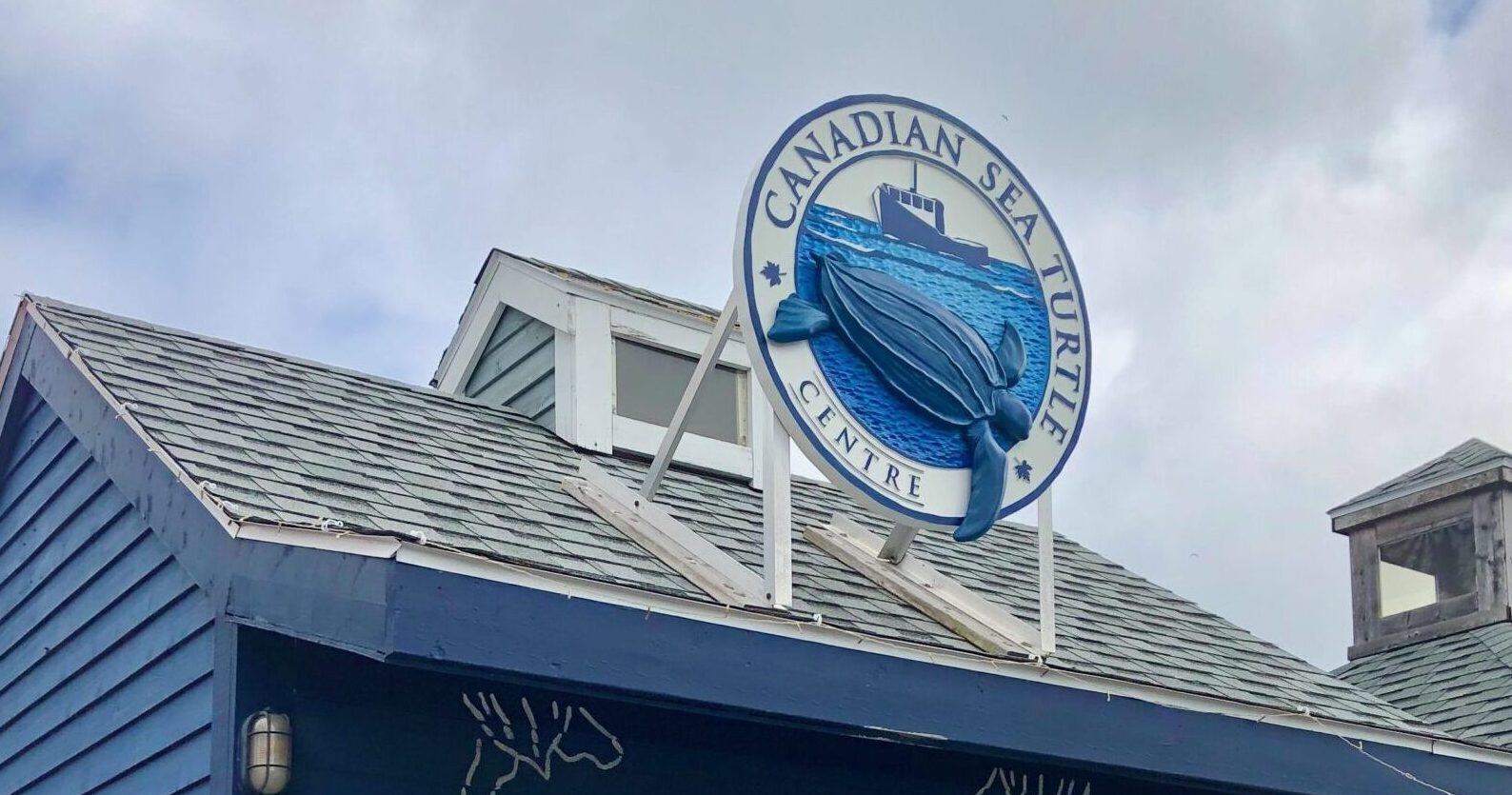 Canadian Sea Turtle Network
Learn about Nova Scotia's marine wildlife and the local efforts to conserve sea turtles – particularly the leatherback turtle. Merchandise is also available with proceeds going towards research with the Canadian Sea Turtle Network.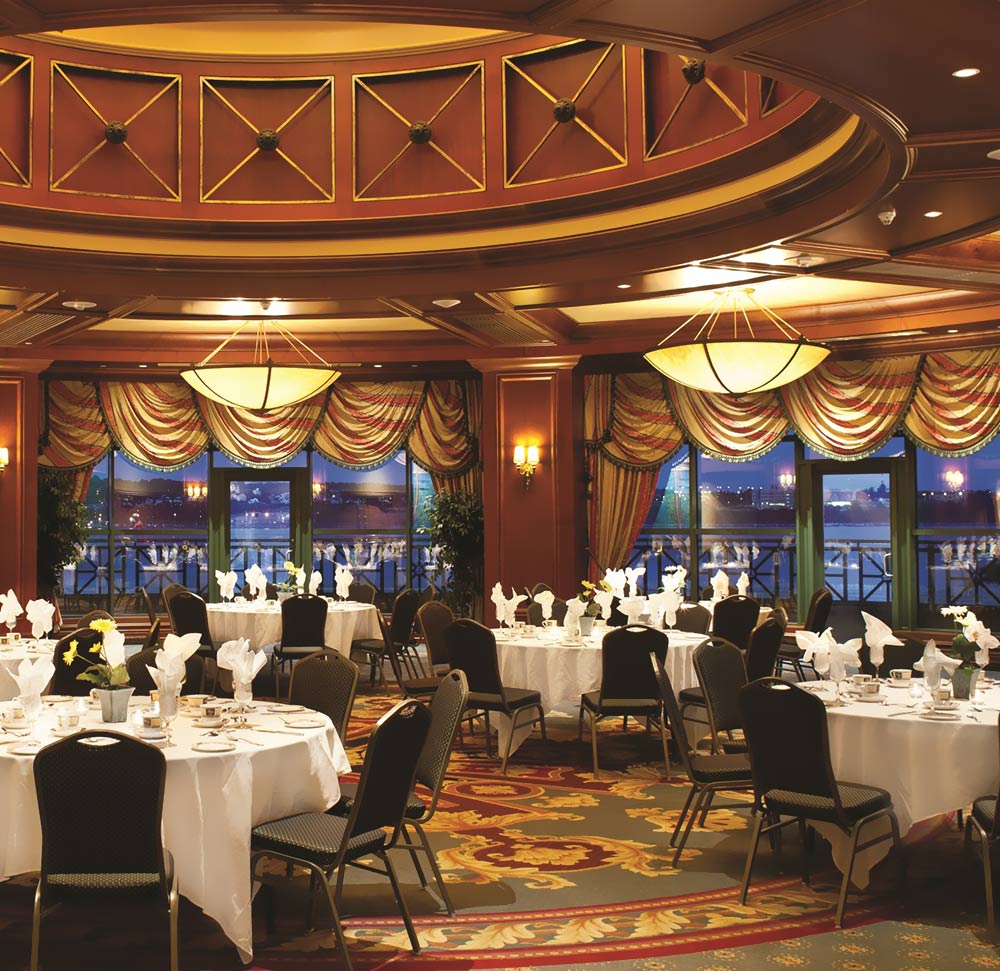 Casino Nova Scotia
Open year-round on the Halifax waterfront, Casino Nova Scotia is Atlantic Canada's largest gaming and entertainment destination. The combination of exciting gaming, top-notch entertainment, and delectable dining ensures an unforgettable experience.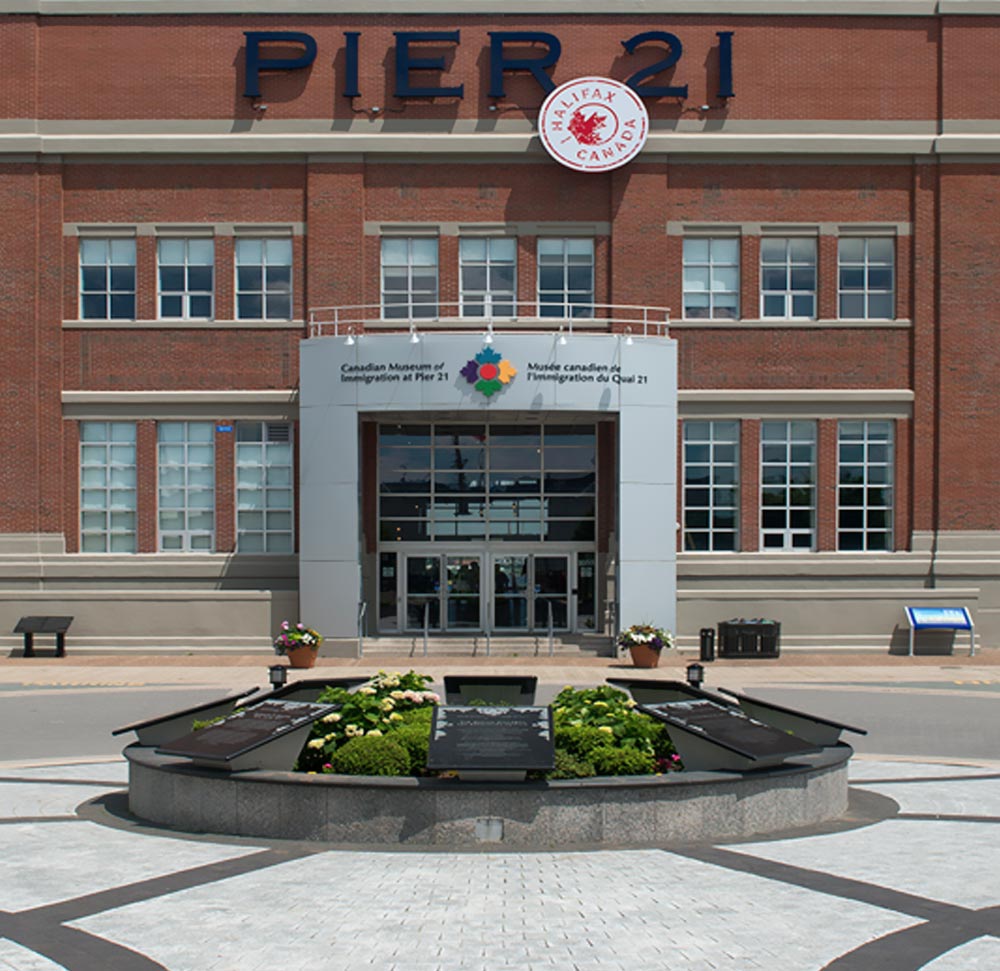 Celebrate our Diversity
Visitors to the Halifax Waterfront and area will notice a range of statues and memorials that celebrate the city's cultural diversity. Monuments honour Nova Scotia's Portuguese, Irish, Italian, Lebanese, and Ukranian immigrants as well as the province's Acadian community. For a thorough understanding of Halifax's role in Canadian immigration visit The Canadian Museum of Immigration at Pier 21.
Seasonal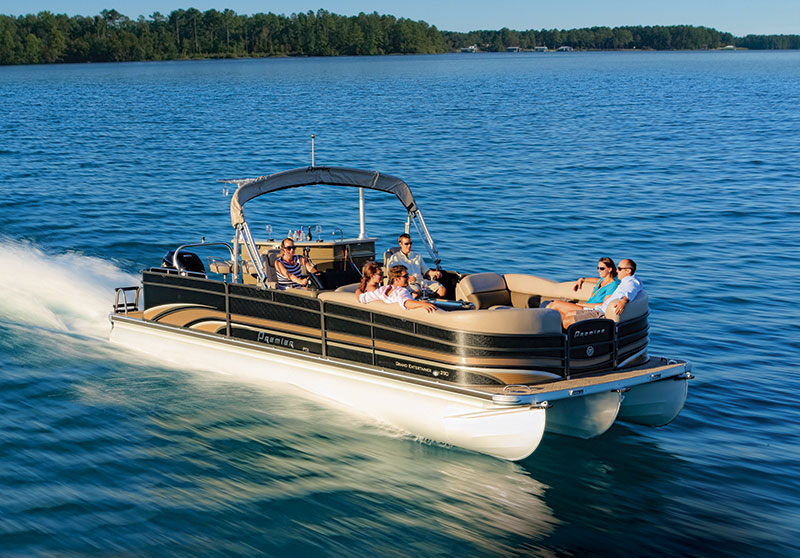 City Harbour Cruises
We offer luxury captained boat cruises of the Halifax Harbour and surrounding areas. Come aboard and let us captain you and your friends and family on your very own private 26' Grand Entertainer pontoon boat.  Relax, sit back and enjoy leisurely cruising in style!
Seasonal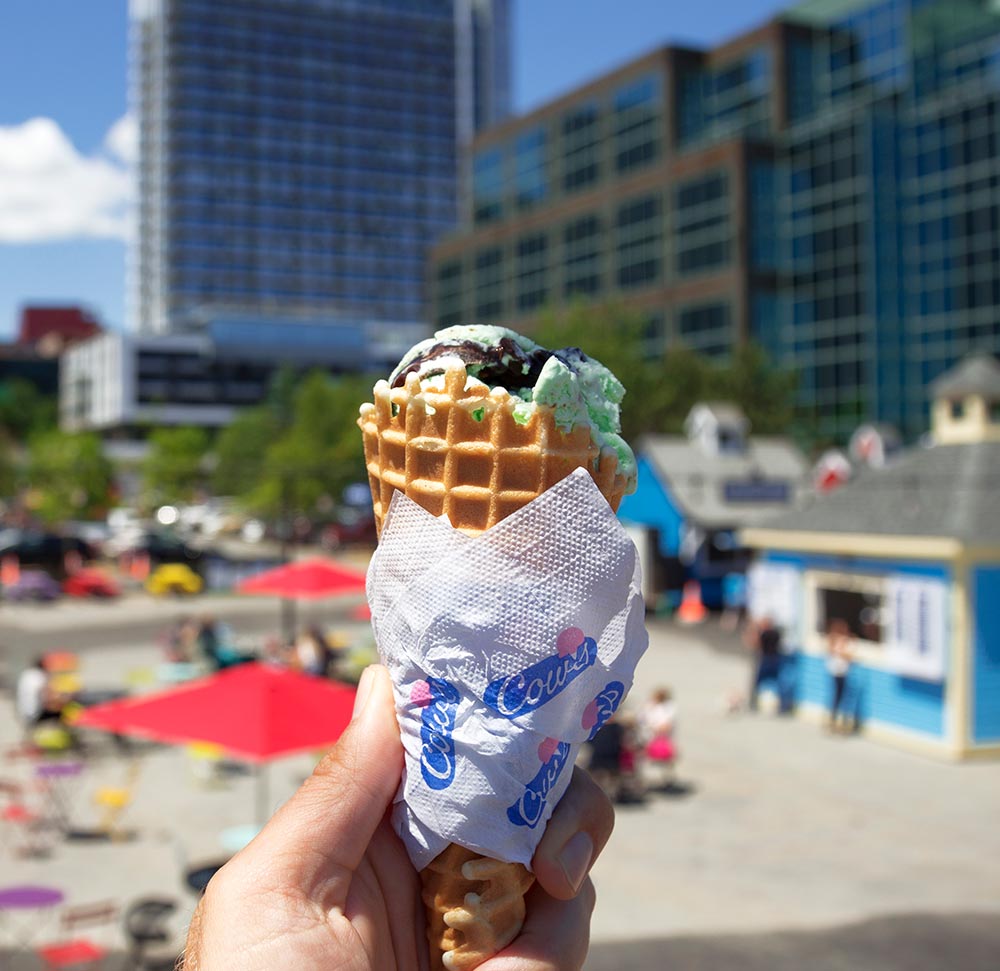 COWS Ice Cream
COWS Ice Cream has two waterfront locations: an ice cream and retail shop on the North End of the Boardwalk, and an ice cream kiosk in the Foundation Place kiosk area.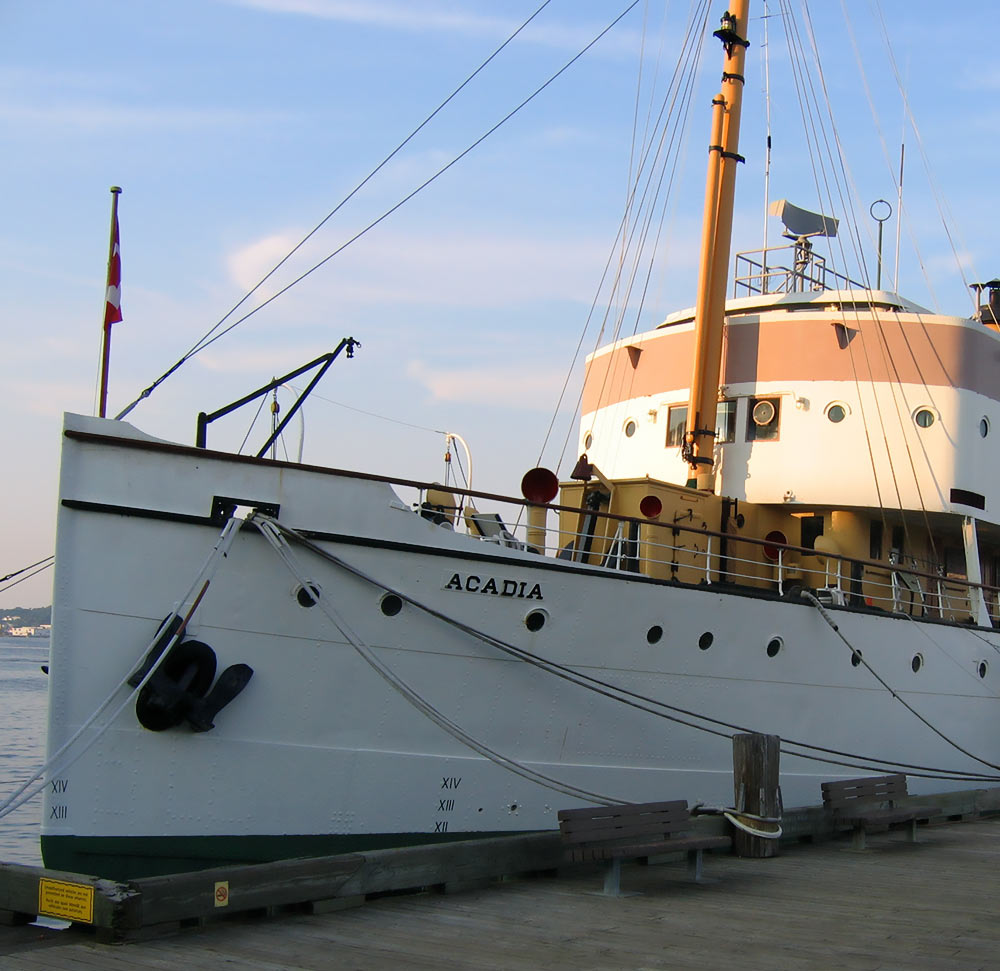 CSS Acadia
Acadia was launched in 1913 as the first vessel specifically designed to survey Canada's northern waters, and her career took her from the ice-infested waters of Hudson's Bay to Nova Scotia's South Shore. Acadia is the only vessel still afloat to have survived the 1917 Halifax Explosion. Her interior displays beautiful wooden panelling and fine brasswork.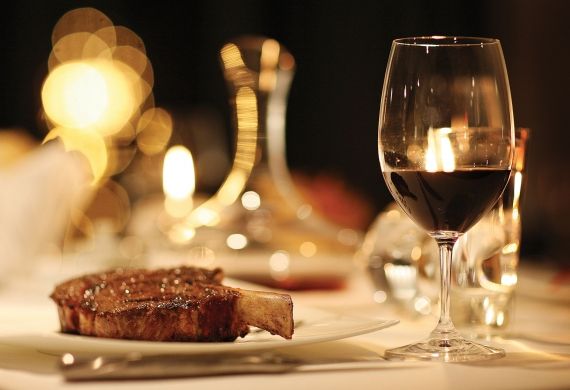 CUT Steakhouse
Refined and luxurious, CUT Steakhouse delivers an unmatched dining experience overlooking the Halifax waterfront.
Seasonal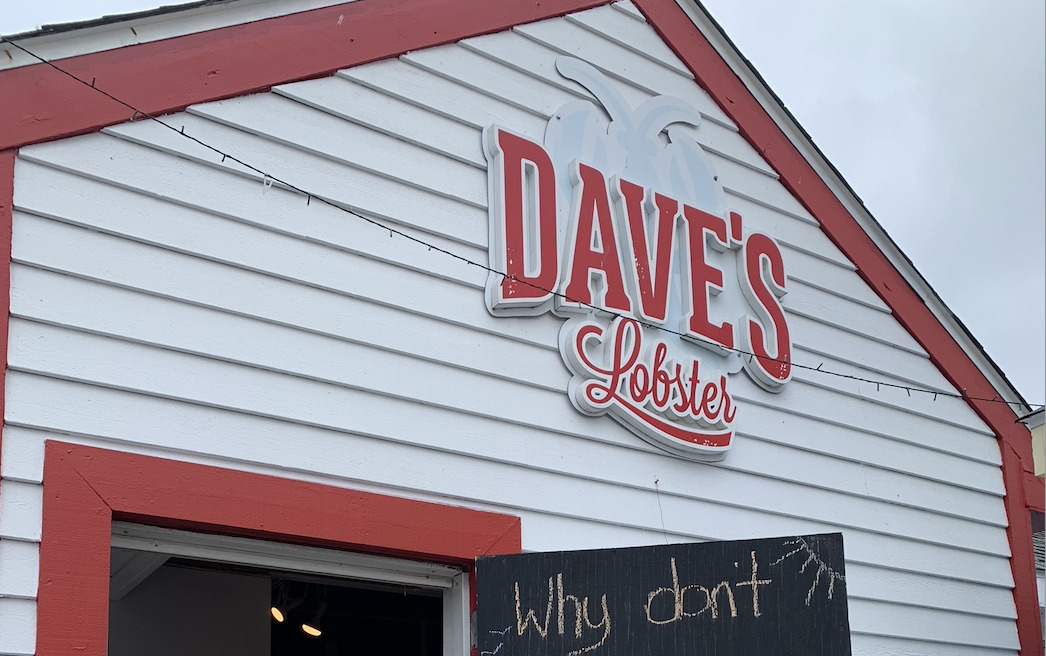 Dave's Lobster
Originally from Prince Edward Island, Dave's offers a variety of Atlantic Canadian lobster rolls and awesome grilled cheese.
Seasonal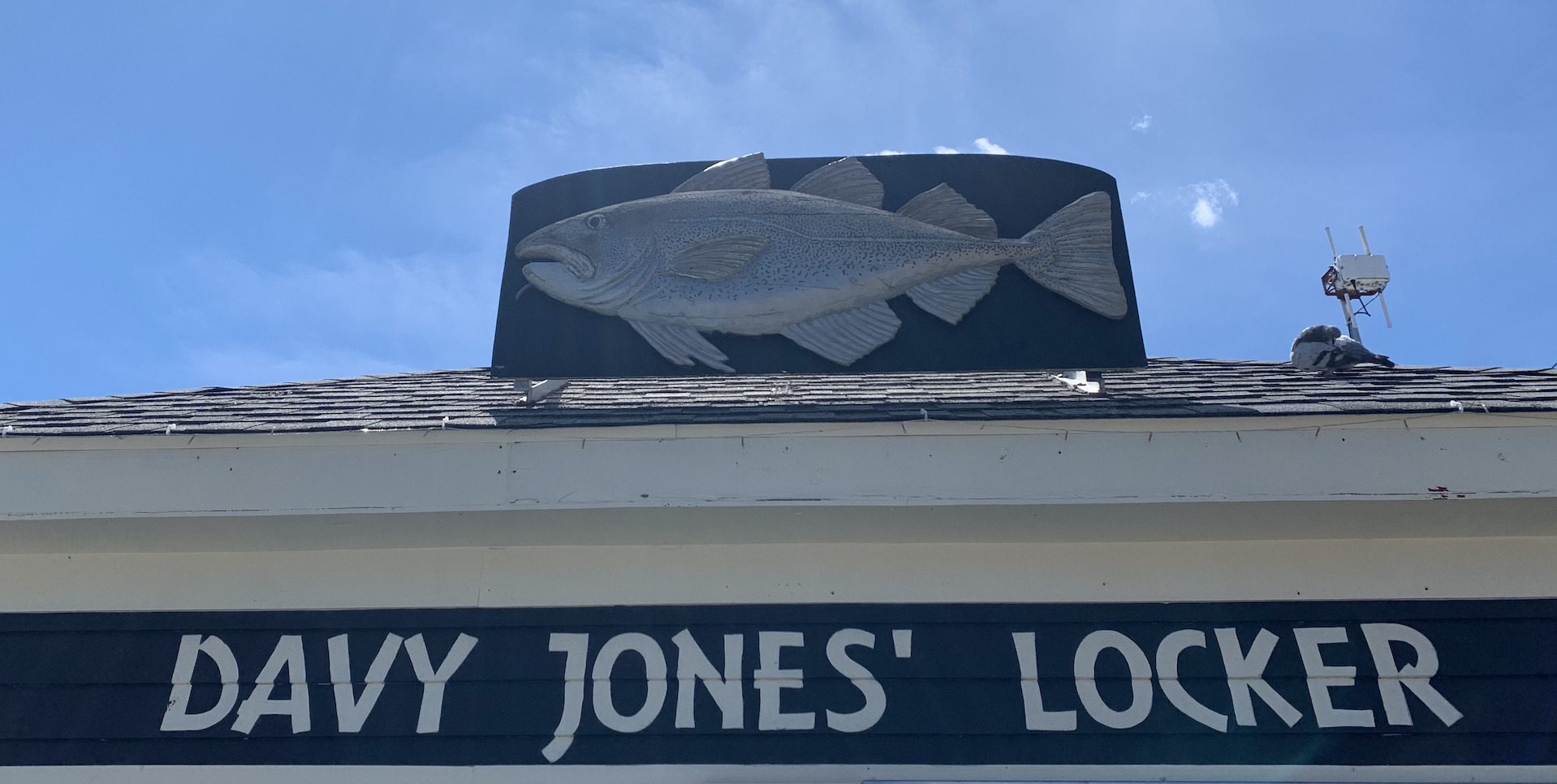 Davey Jones Locker
Davey Jones Locker  a clothing company specializing in unique Nova Scotia-based designs that celebrate traditional Nova Scotia industry and highlight some of our current treasures.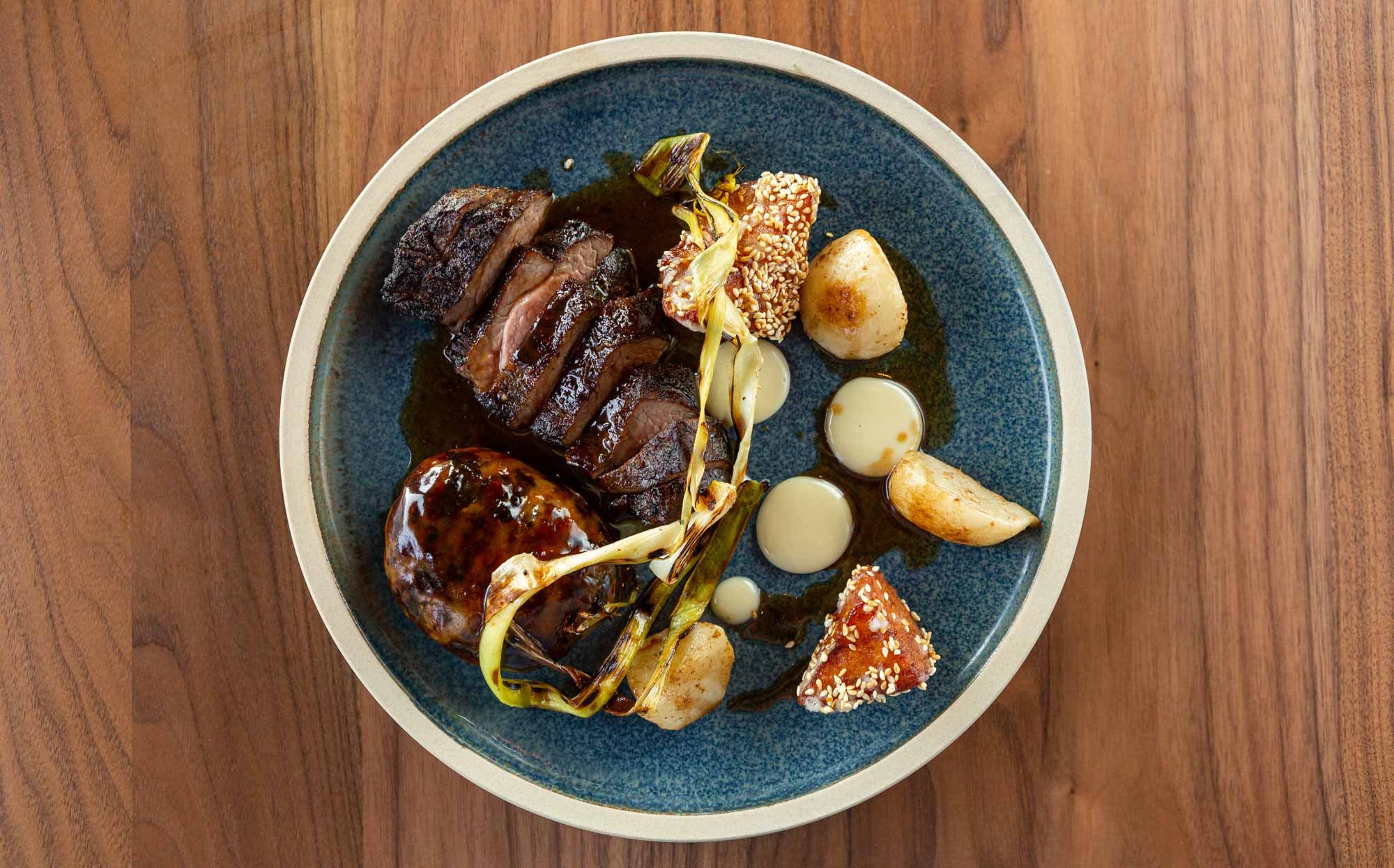 Drift
Experience a modern take on classic regional fare. Led by Chef Anthony Walsh and located in Queen's Marque, Drift celebrates the region's natural bounty, delivering elevated takes on traditional culinary favourites.
Seasonal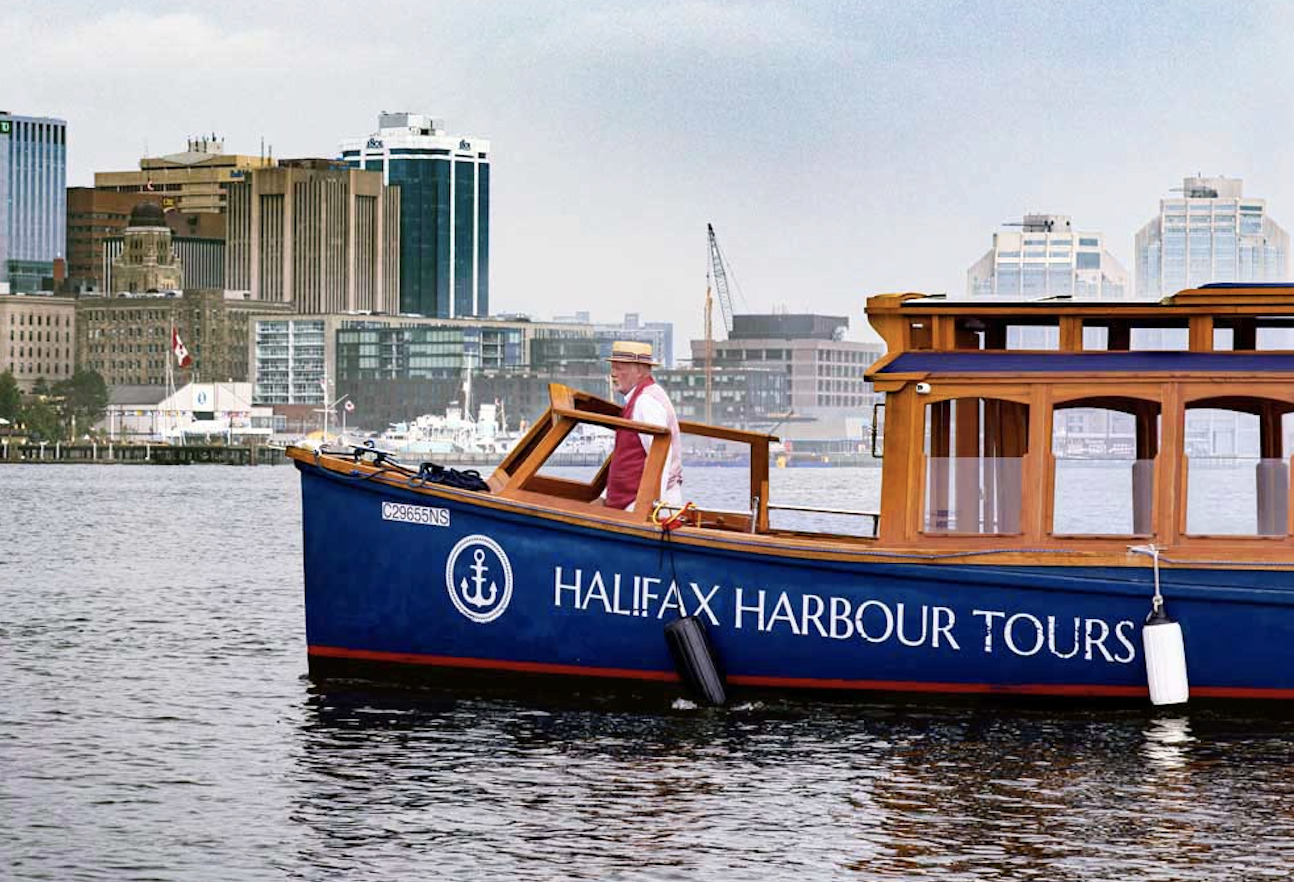 Halifax Harbour Tours
The Violet Mac is our all-electric, environmentally-friendly 1930s-style harbour launch. With a maximum passenger load of eight people, we provide a truly personable experience. Your certified Captain will plan your tour based on weather, marine traffic, special events, and expert local knowledge.  You're guaranteed to experience the water views of the Halifax skyline. Marine wildlife love our whisper-quiet electric motors, so you are sure to see some of the many birds, mammals, and other aquatic life in our harbour during your tour.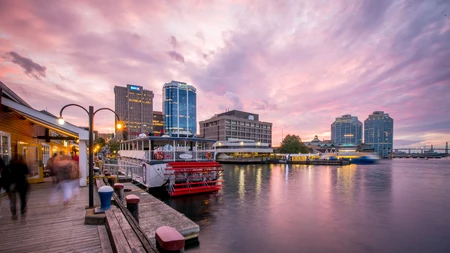 Halifax Harbourwalk
Explore 4.4 kilometres of boardwalk at the Halifax Harbourwalk, complete with views of the harbour and seawall, as well as opportunities to slip into waterfront cafes, shops, and museums. From here, you can also explore by sea, go whale watching, or head to McNabs Island.
Seasonal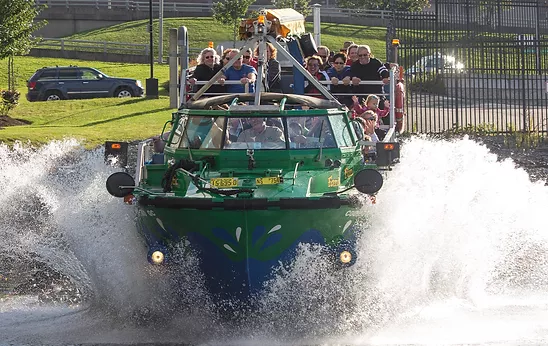 Harbour Hopper Tours
Ribbit Ribbit! All aboard Atlantic Canada's most popular boat tour – a fun, fast-paced adventure that introduces you to the best of Halifax by land & sea!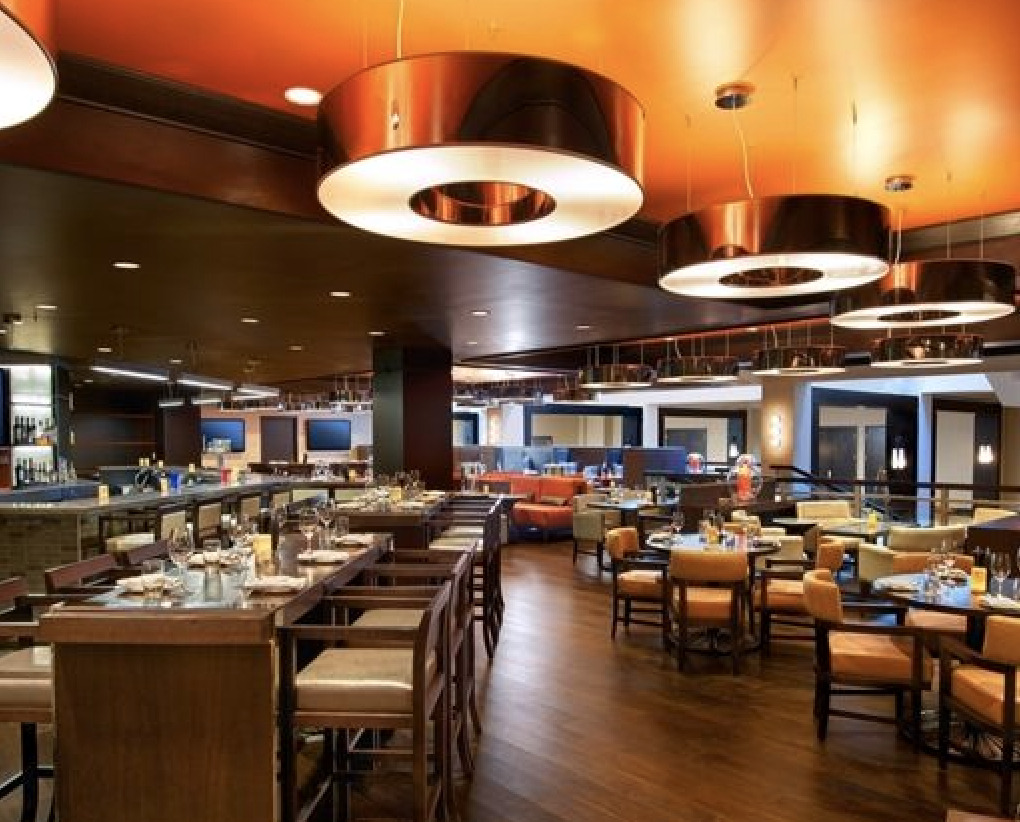 Harbourstone Sea Grill & Pour House
Located in the Marriott Harbourfront Hotel on the Halifax waterfront, the Harbourstone Sea Grill & Pour House offers a casually elegant environment and fresh, local fare.
Seasonal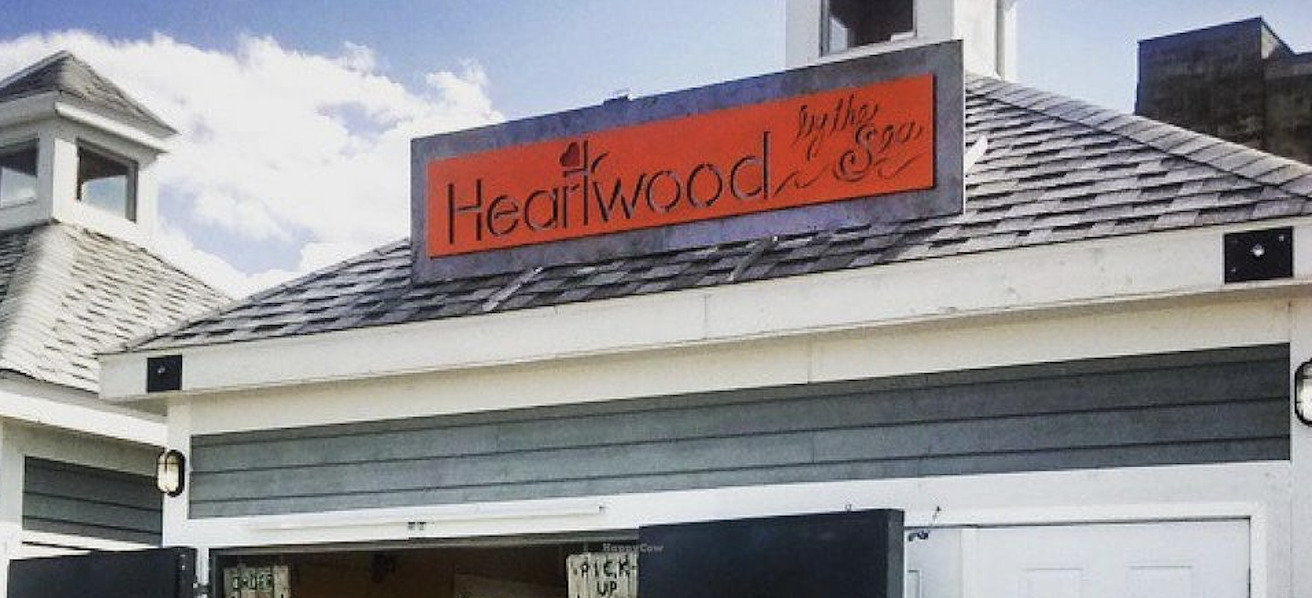 Heartwood
Offering two locations at Heartwood By The Sea and Heartwood Hydrostone, Heartwood believes that the secret to making our food taste so delicious is using the best quality ingredients, representing the essence of Nova Scotia's farmers and producers. A vegetarian heaven!
Seasonal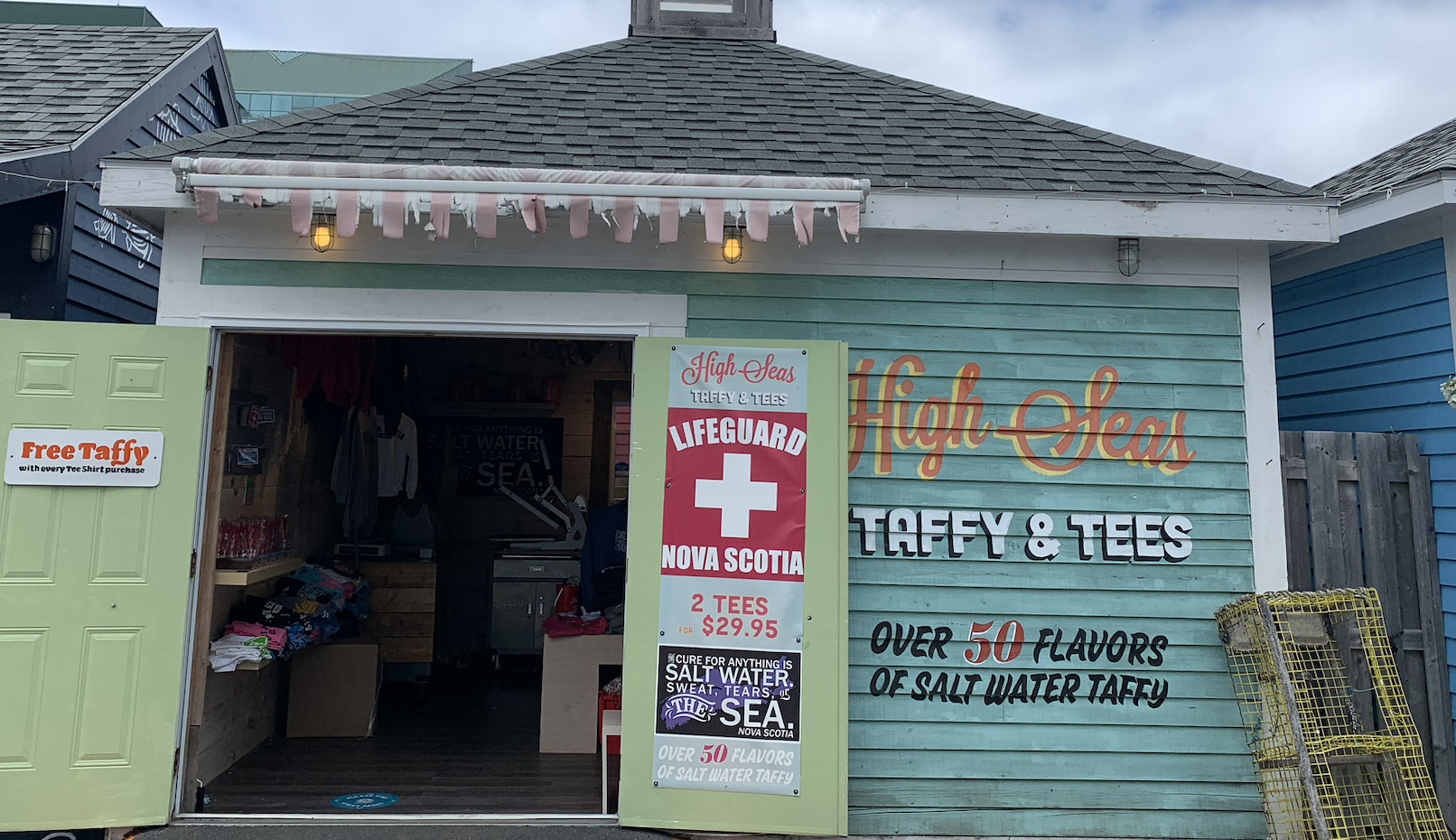 High Seas Taffy & Tees
Souvenir tee shirts, hoodies and salt water taffy are available for the whole family at High Seas Taffy & Tees. Open on the Halifax waterfront. Free Taffy with every tee!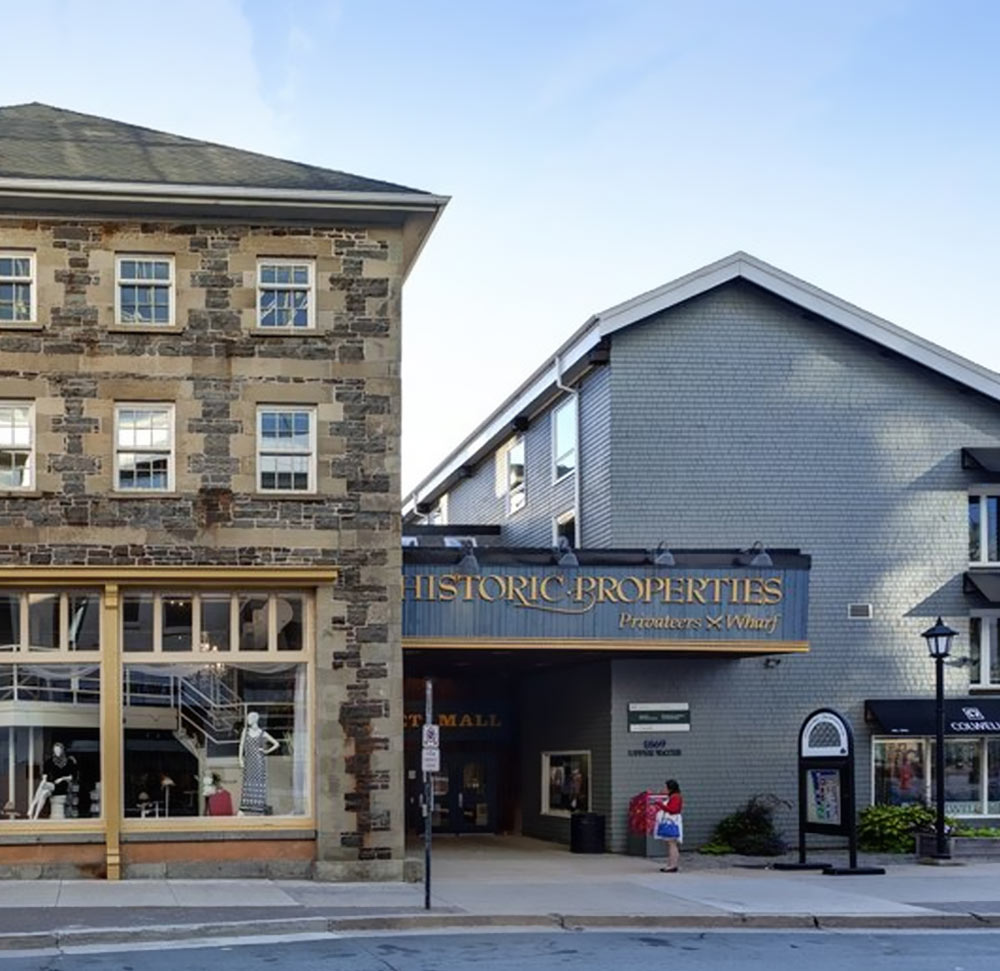 Historic Properties
Experience Halifax's heritage firsthand at Historic Properties on Halifax's waterfront. A designated National Historic Site in the heart of downtown Halifax, Historic Properties is the first restoration project of its kind in Canada, featuring three city blocks of Canada's oldest surviving group of waterfront warehouses and some of North America's finest Victorian-Italianate façades dating back to the late 1700s and early 1800s. Charming historic buildings offer modern boutique shopping, gourmet dining, and true East Coast entertainment.
Seasonal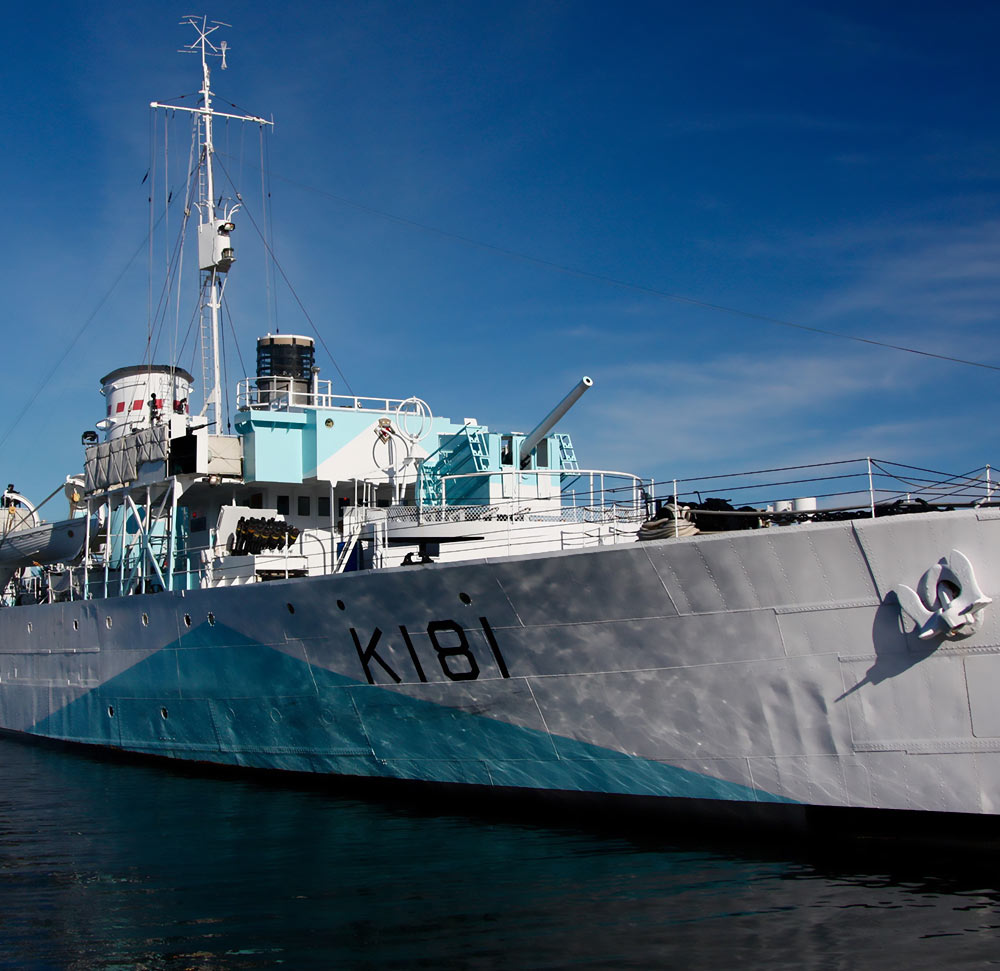 HMCS Sackville
HMCS Sackville is Canada's oldest warship and the last of Canada's 123 corvettes. She played a pivotal role in winning the Battle of the Atlantic and is now restored to her war configuration with exhibits and artefacts. Visit the ship to experience the daily routine of sailors who braved the stormy seas and the perilous Battle of the Atlantic. Open seasonally.
Seasonal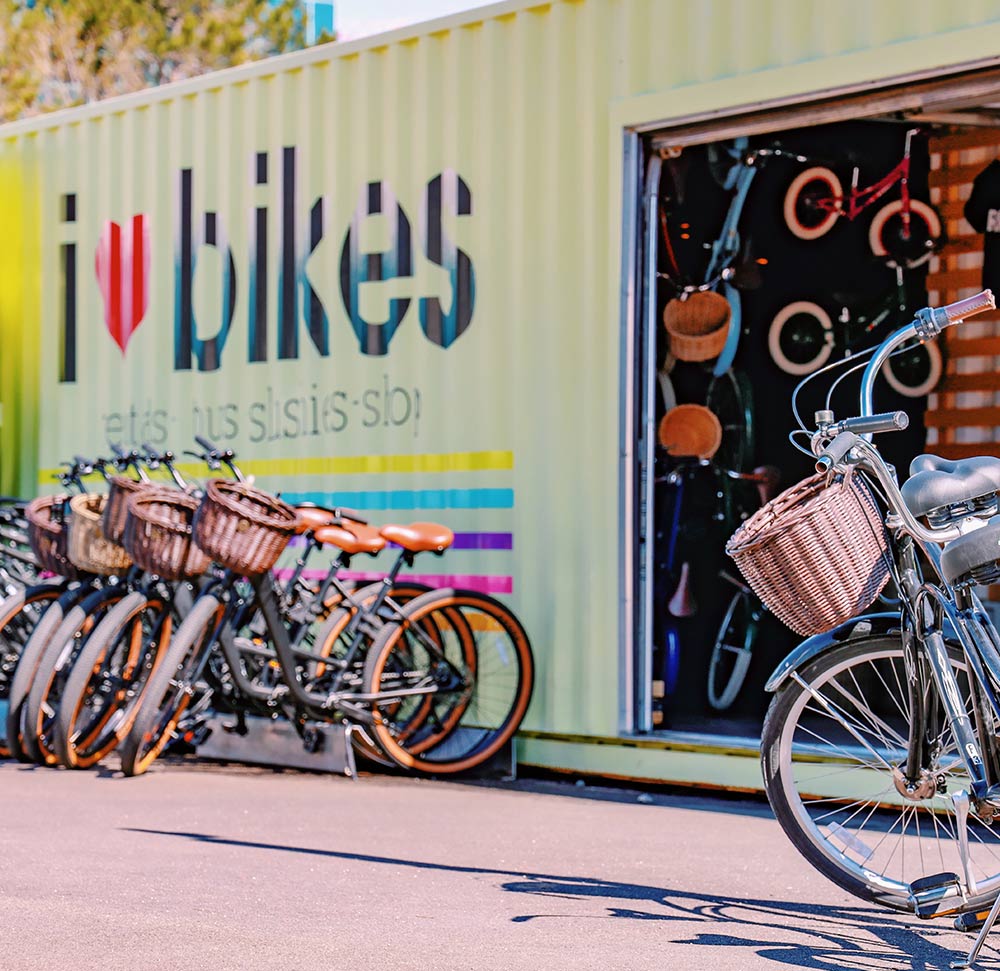 I Heart Bikes
I Heart Bikes offers bicycle tours, bike rentals, and date packages from their small retail shop housed in a recycled shipping container on the waterfront.
Seasonal
J Farwell Sailing Co.
J Farwell Sailing Co. focuses on creating memories for customers and delivering one-off experiences that only the J Farwell crew can deliver. Each tour is specifically designed to meet guests' needs.
Seasonal
Katch, A Modern Seafood Shack
Katch – A Modern Seafood Shack – brings gourmet seafood in a fast, casual environment with amazing water views. Each menu item uses quality products and local ingredients.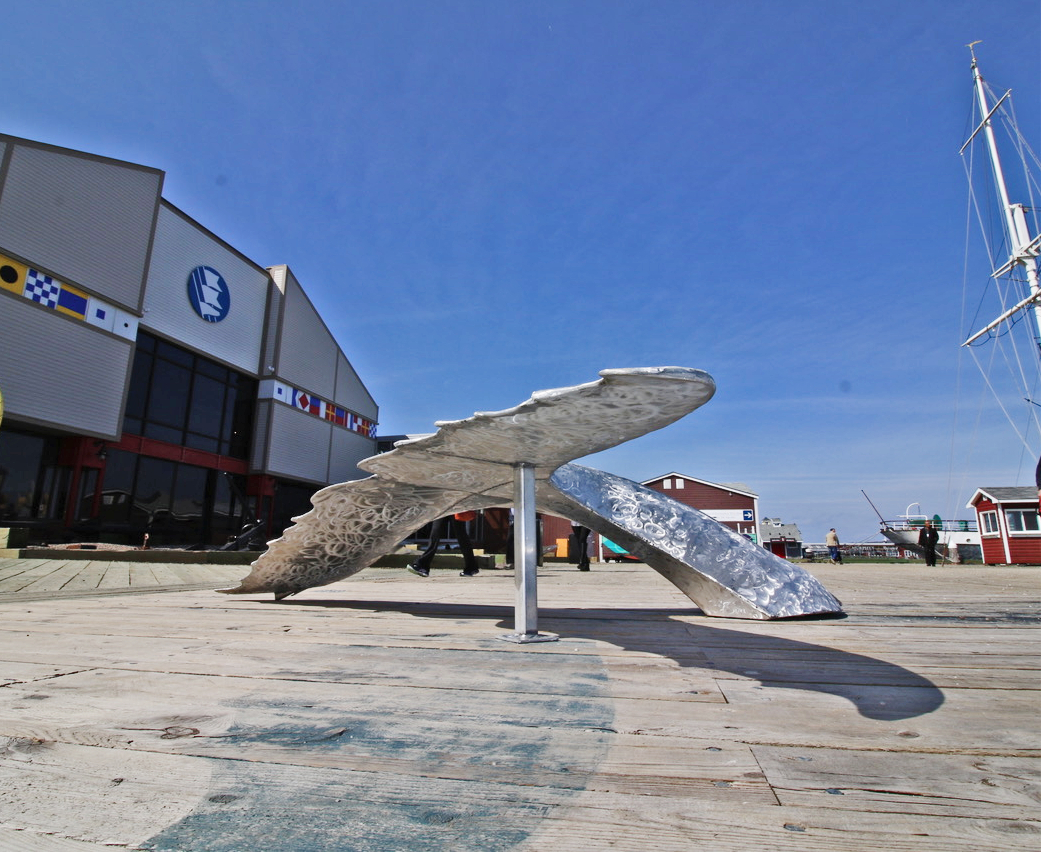 Mackerel Benches, Wave Seating, and Whale Tail feature
An area of the Halifax waterfront that is combines educational, cultural and leisure space for visitors, envelopes a Nova Scotia provincial Visitor Information Centre (VIC), the Maritime Museum of the Atlantic, the Submarine Playground and Sackville Landing Park. Here, locals and visitors gather, play, relax and reflect on Halifax Harbour and the ocean environment framed by the boardwalk and interesting seating options and art.
Marine Life
Halifax Harbour is not just a feature of our cityscape – it is also an important marine ecosystem. As you stroll the boardwalk, take a peak over the edge. For clusters of tiny white barnacles and dark black mussels, marine snails scattered amongst them, Atlantic Mackeral, jellyfish bobbing and pulsing just under the surface of the water- and you might be lucky enough to see a curious harbour seal pop up to take a look around!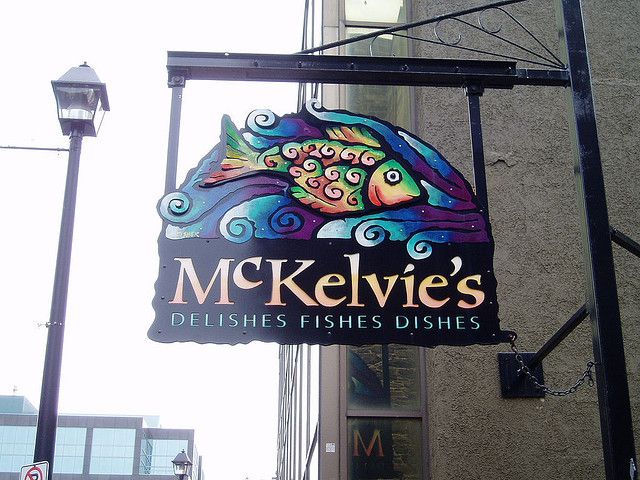 McKelvie's
McKelvie's Restaurant & Bar offers a perfect waterfront view from a historic location. Now over 100 years old, its doors are open to all those looking for a sublime dining experience.
Seasonal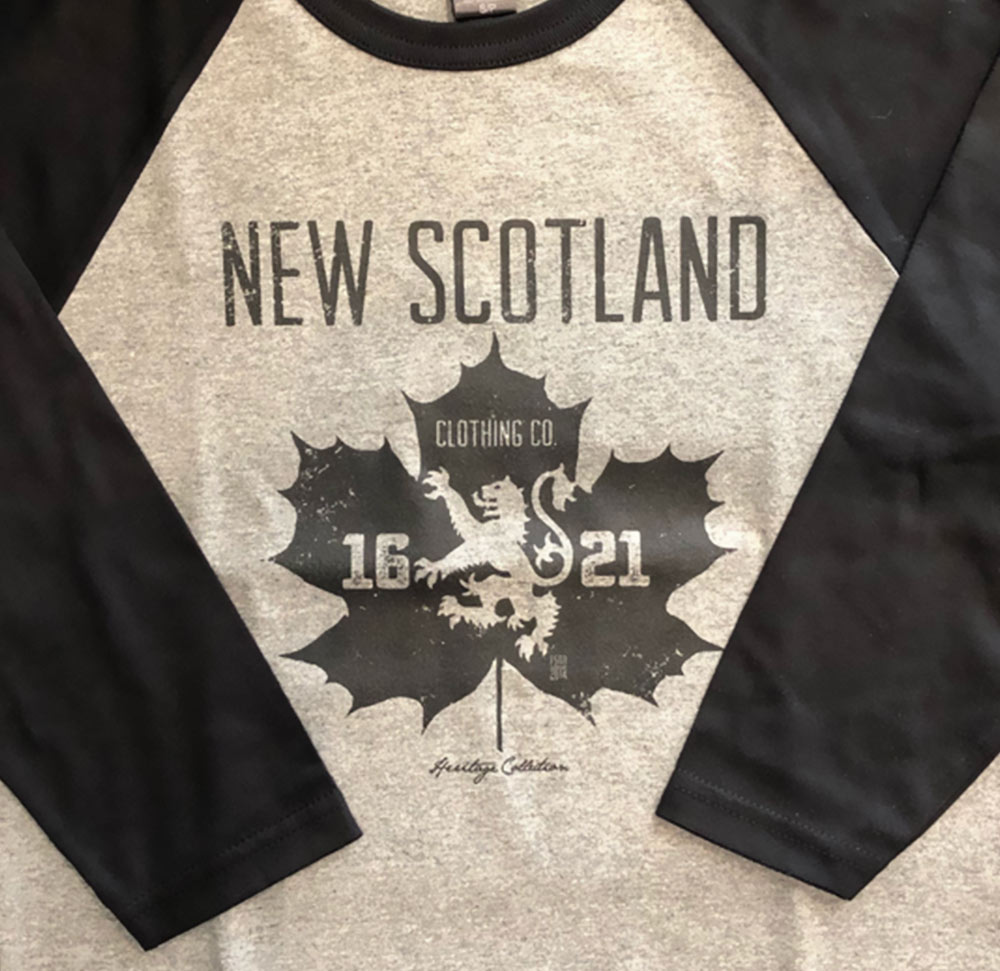 New Scotland Clothing Co.
New Scotland Clothing Co. has two seasonal locations on the Halifax waterfront. One location is at Sands at Salter and the other near the Historic Properties.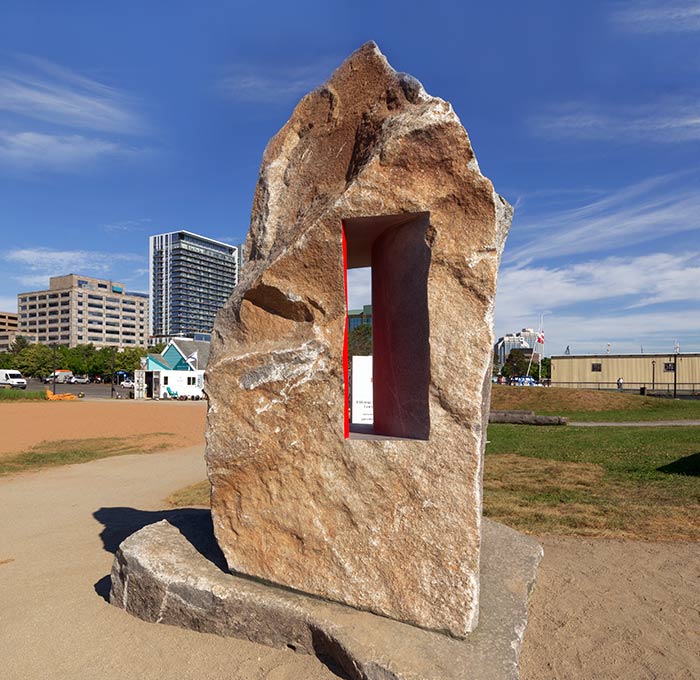 Passage
"Passage" is a dramatic, large-scale granite sculpture by Vasilis Vasili located at Sands at Salter, just waiting for posting on your Instagram feed.
Peace by Chocolate
Enjoy beautifully made artisan chocolate at Peace by Chocolate! What started as a small chocolate company rebuilding themselves in Antigonish, NS, they have expanded to their new flagship location in Queen's Marque, and have become beloved by many in Nova Scotia and across the world.
Pickford & Black
Delivering the best seafood, craft beer, and overall great times to you right here in Halifax.
Ristorante a Mano
Located in Bishop's Landing, Ristorante a Mano offers an enchanting experience of a neighbourhood Italian trattoria.
Seasonal
Rosie's Face Painting
Located on the boardwalk near the Maritime Museum of the Atlantic and the Submarine Playground, Rosie's Face Painting is a popular stop during your visit to the Halifax waterfront.
Seasonal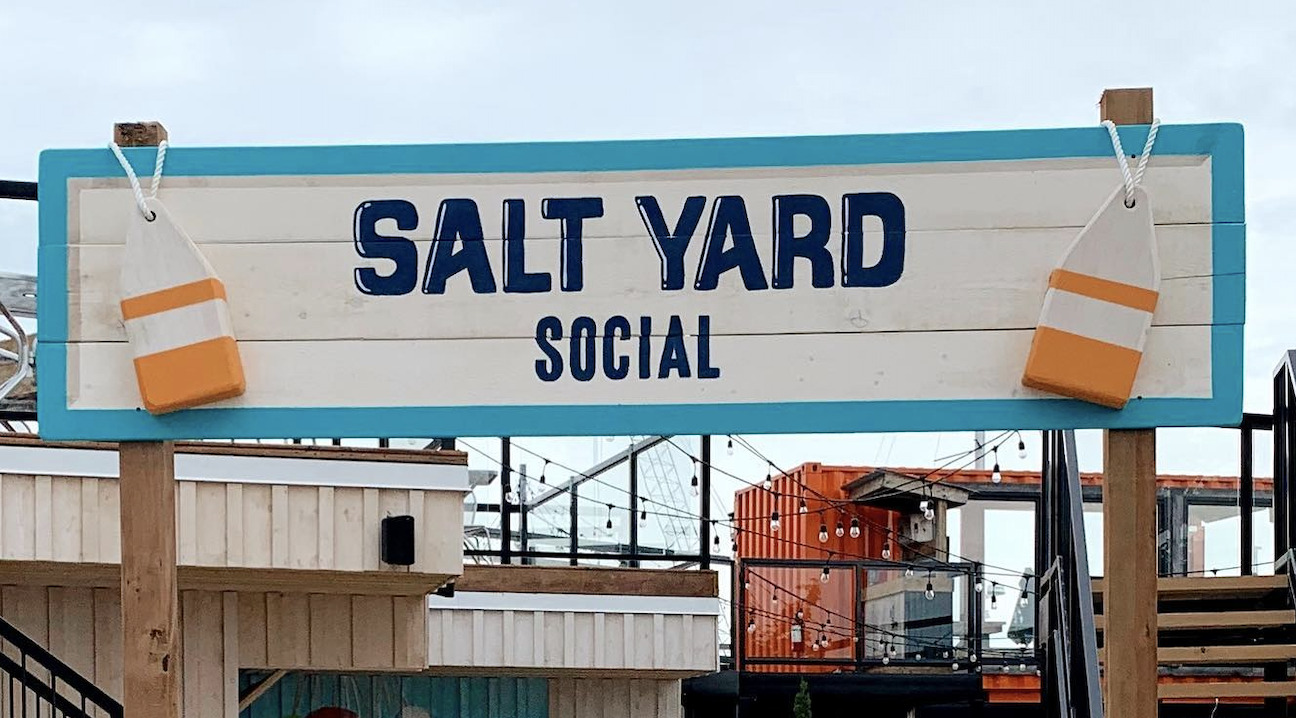 Salt Yard Social
Salt Yard Social showcases fresh seafood, hand-tossed pizzas, delicious shareables and big plates all inspired by the seasons of Nova Scotia. With a focus on local and international wines, craft cocktails, and East Coast hospitality, spend your summer with us on the Halifax waterfront.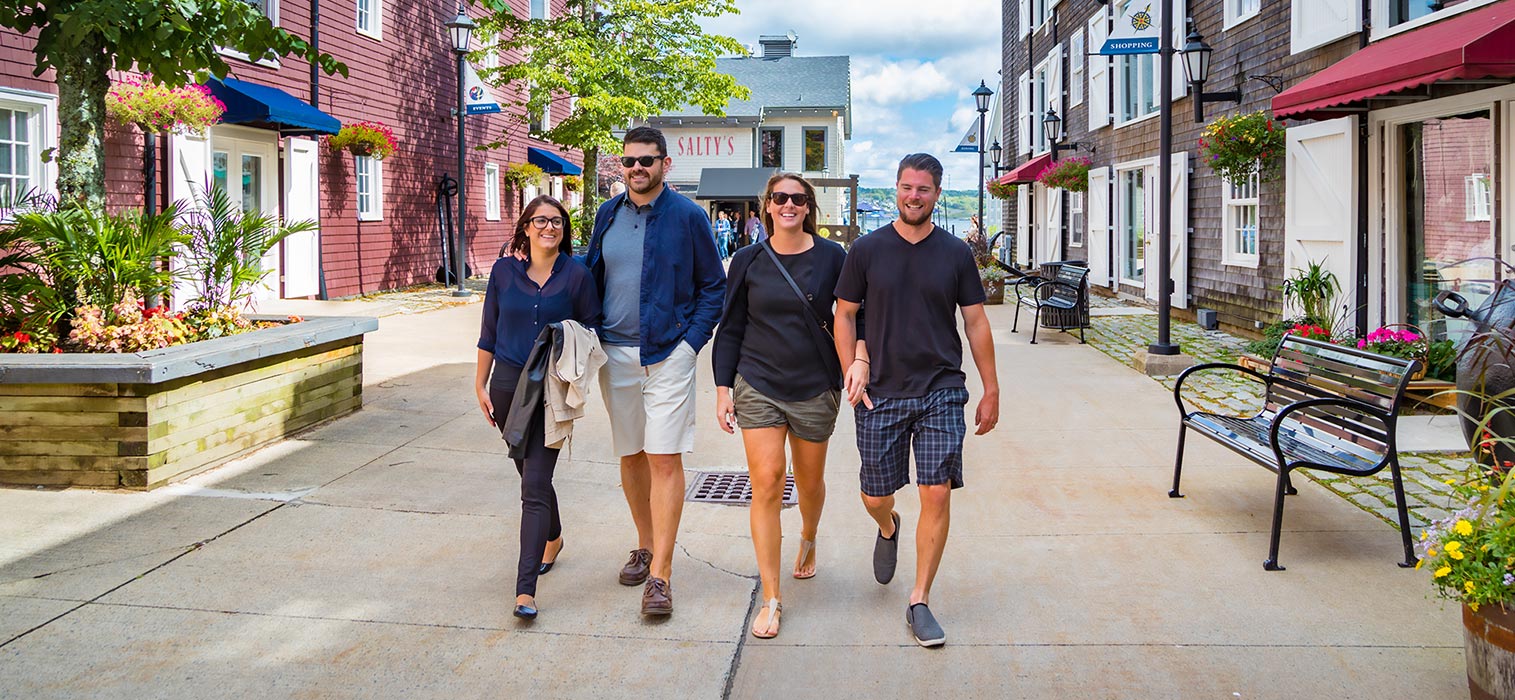 Salty's Bar & Grill
Salty's Bar & Grill & Patio are about as close to the Halifax Harbour as it gets, offering a great selection of local shellfish, fish, steak, lamb and chicken.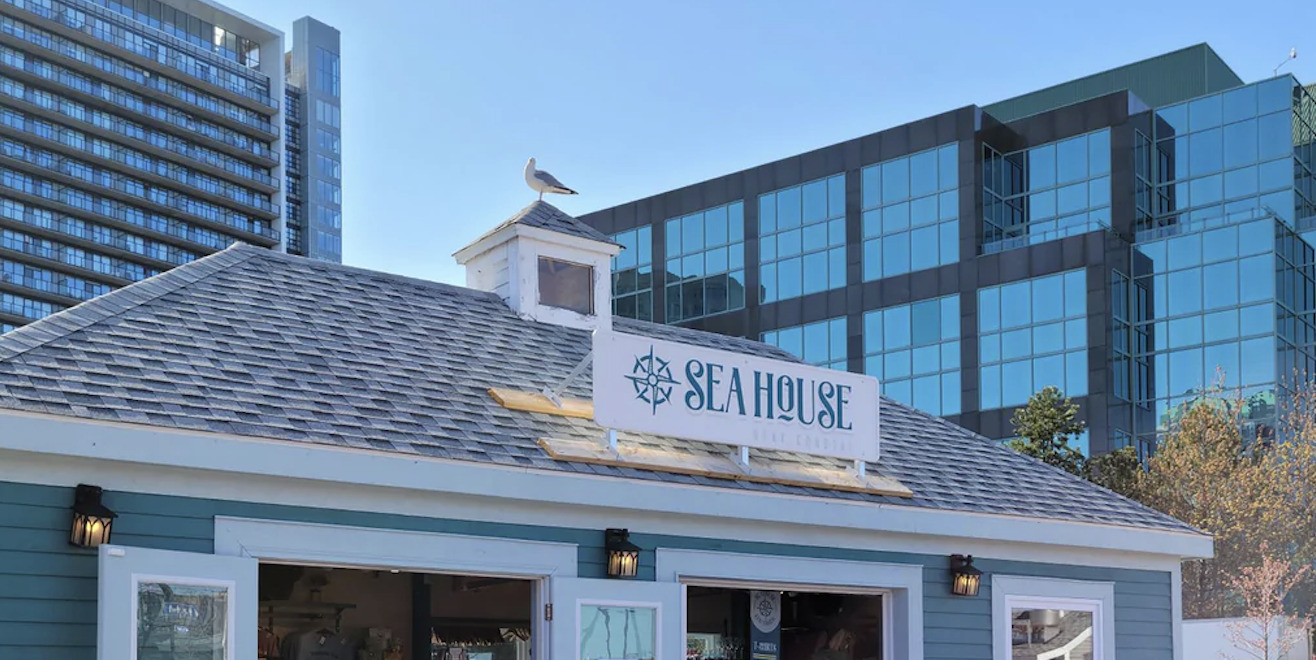 Sea House
The perfect place to buy gifts, souvenirs and decor for your home to give it a beach house style. Sea house offers a variety of products including clothing, houseware,  and souvenirs.
Seasonal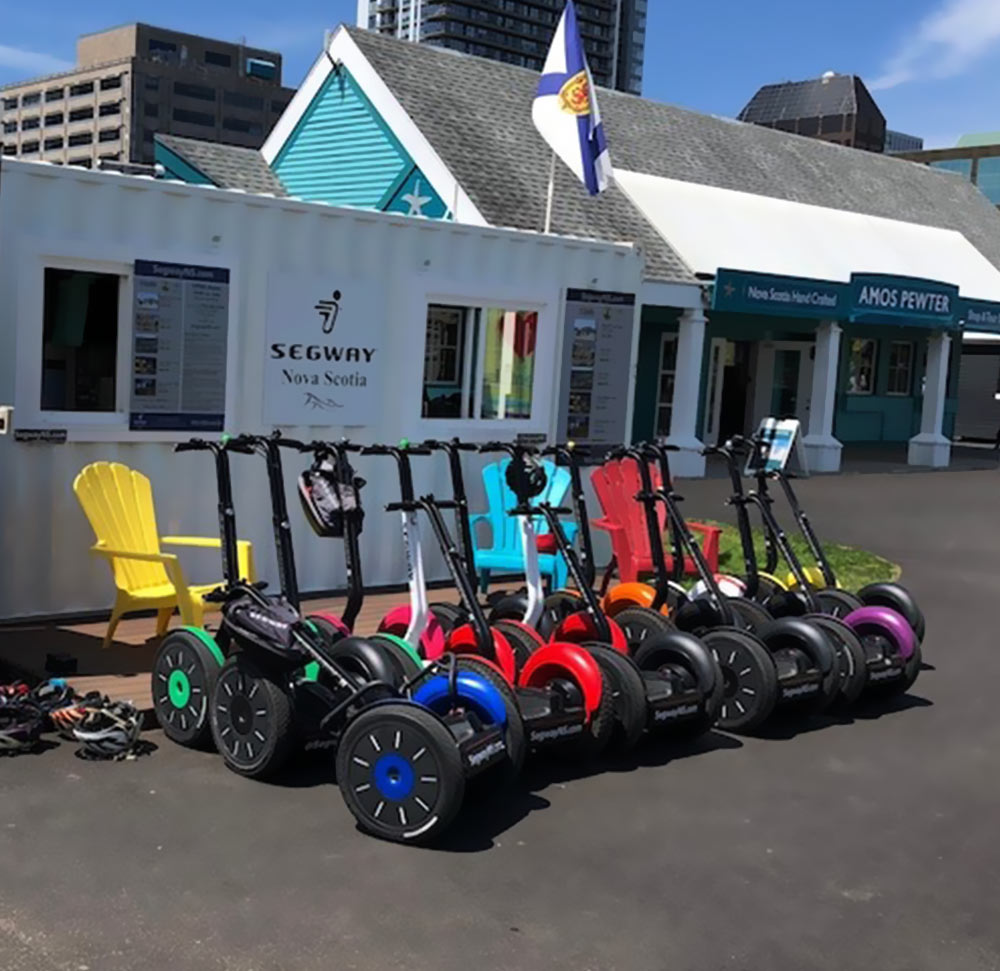 Segway Nova Scotia
Segway Nova Scotia is the only Segway-authorized dealer and tour operator in Nova Scotia, providing Segway sales, service and rentals, and offering guided tours and rides throughout Halifax. Choose from Segways or our iconic e-scooters!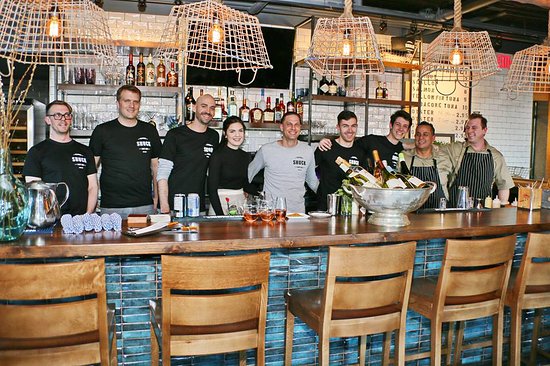 Shuck Seafood + Raw Bar
Shuck Seafood + Raw Bar is Halifax's premier seafood destination, located below the popular steakhouse CUT.
Seasonal
Smoke's Poutinerie
With over 30 types of poutine on the menu, Smoke's Poutinerie is bringing an authentic Quebec classic to the rest of the world in its own unique way.
Seasonal
Stone's Throw Patio
The Stone's Throw Patio, located at the Halifax Marriott Harbourfront Hotel, offers stunning views of the Halifax harbour and downtown Halifax. Try locally-sourced menu items and enjoy Nova Scotian wine and craft beers on tap.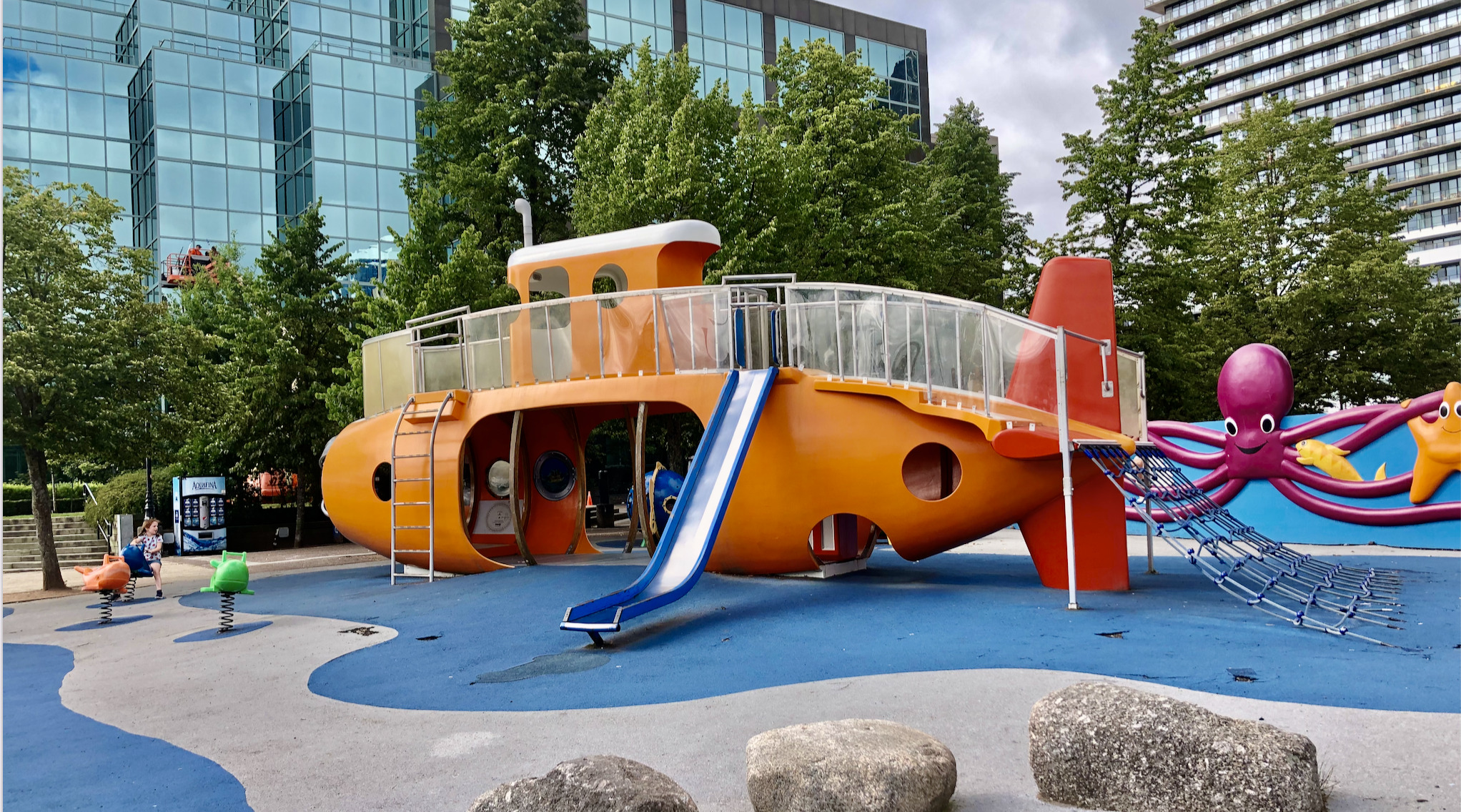 Submarine (Children's) Playground
Local children helped create the concept for this fun two-dimensional octopus wall and interactive submarine featuring a sea-themed slide, periscope, and portholes. The first level is also wheelchair accessible.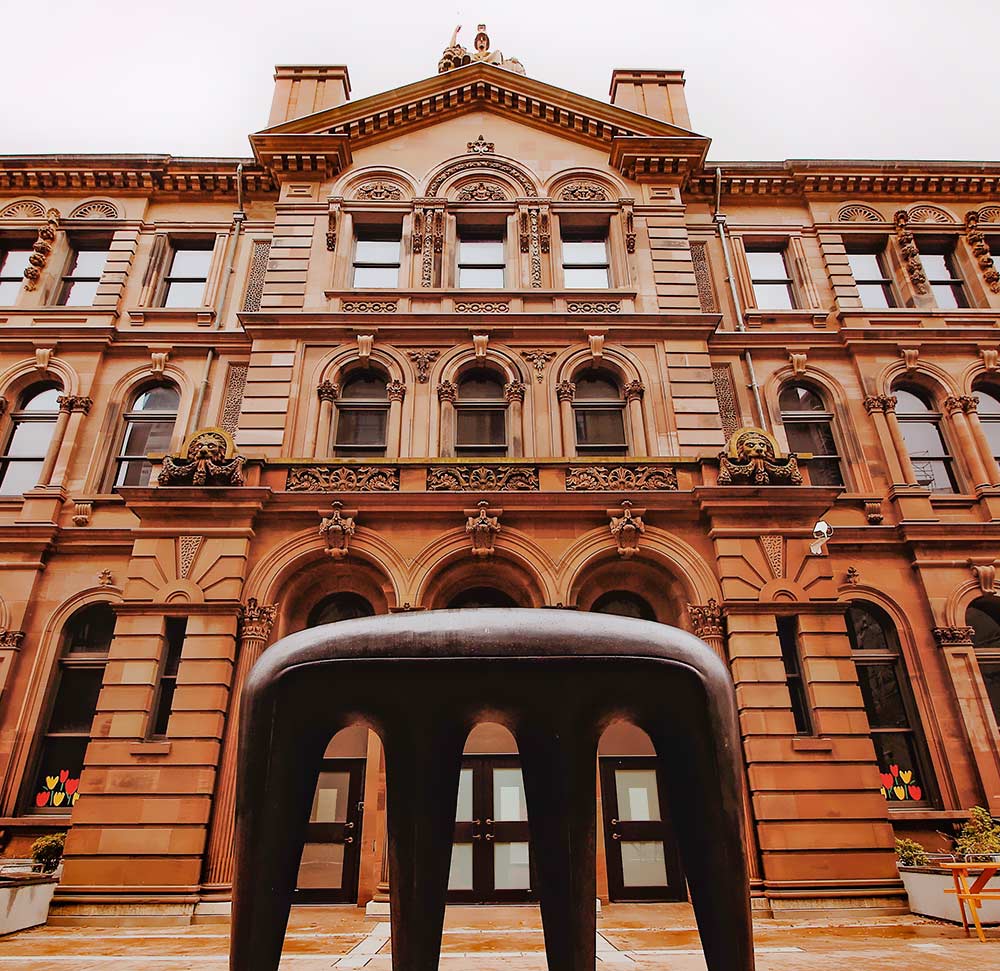 The Art Gallery of Nova Scotia
The Art Gallery of Nova Scotia is home to iconic artworks that reflect Nova Scotia's culture as well as a showcase for temporary exhibitions that highlight the art of the region and Canada. Home to over 17,000 artworks and host to numerous events, the Gallery is a hub of cultural activity. The gallery is located near the waterfront in the downtown core.
Seasonal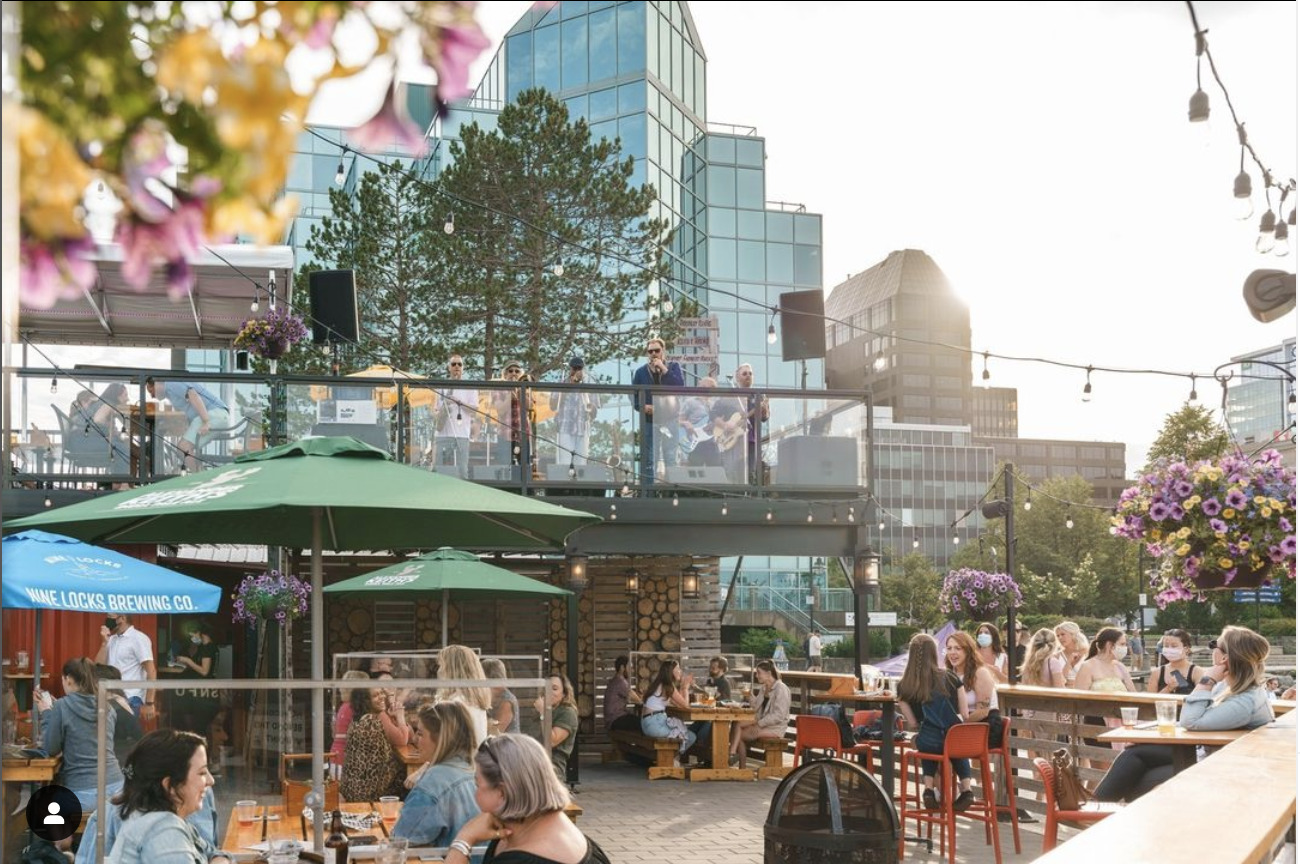 The BG (Beer Garden)
The BG is an entirely outdoor patio on the Halifax Waterfront, serving up legendary East Coast food, drink and hospitality!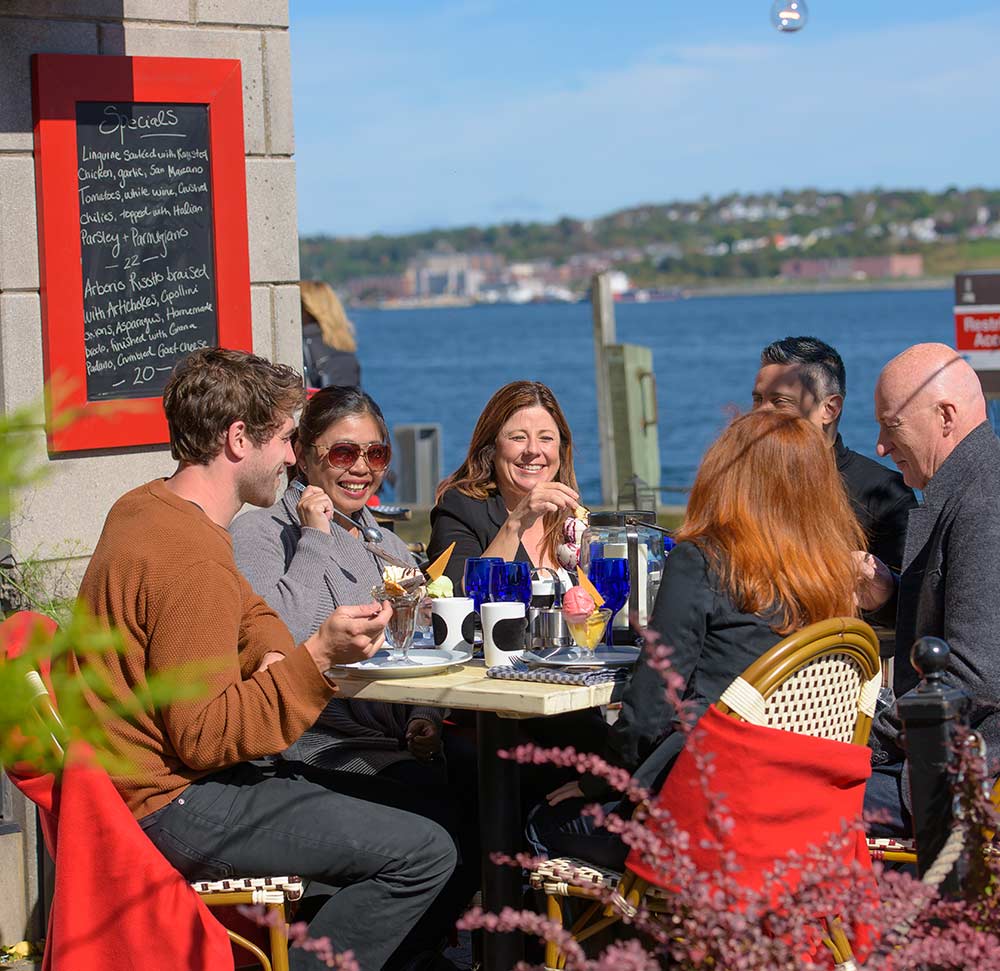 The Bicycle Thief
Located in Bishop's Landing, the Bicycle Thief exudes a relaxed, come-as-you-are feel. Drop by for lunch or supper, or pull up a chair to the wine bar. North American food with an Italian soul.
Seasonal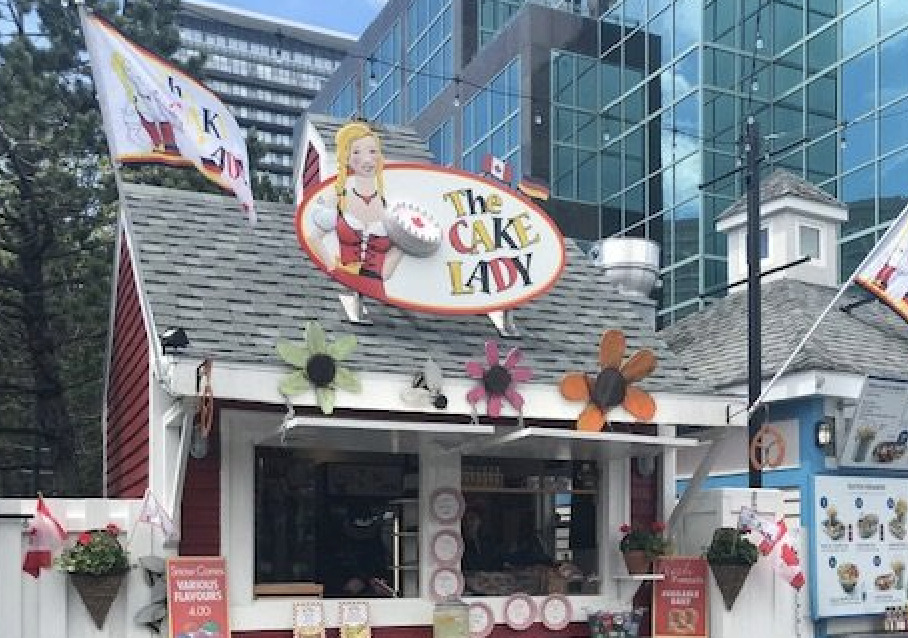 The Cake Lady
The Cake Lady is a one-stop shop for fresh-baked goodies, fresh roasted nuts, local produce, drinks, ice cream and locally-designed Nova Scotian creations.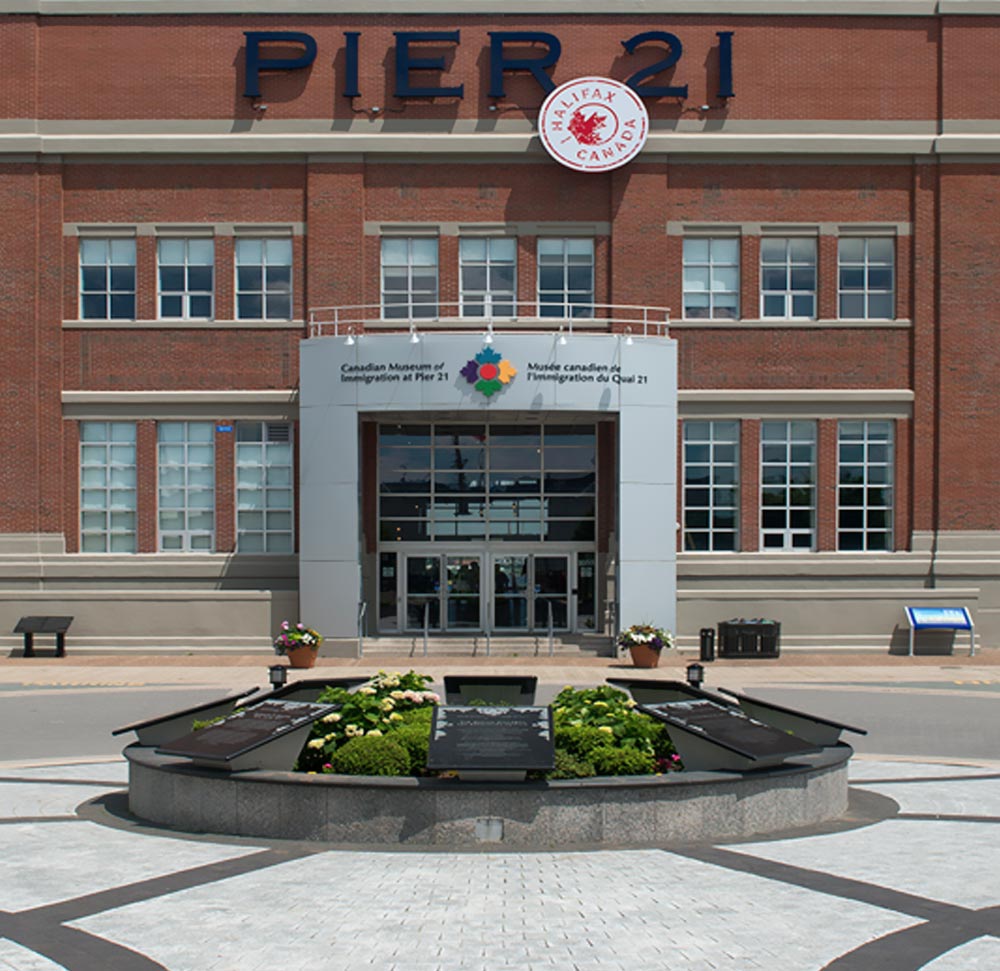 The Canadian Museum of Immigration at Pier 21
Canada has been profoundly shaped by immigration. The Canadian Museum of Immigration at Pier 21 aims to inspire and enable Canadians to explore their relationships with those migrations.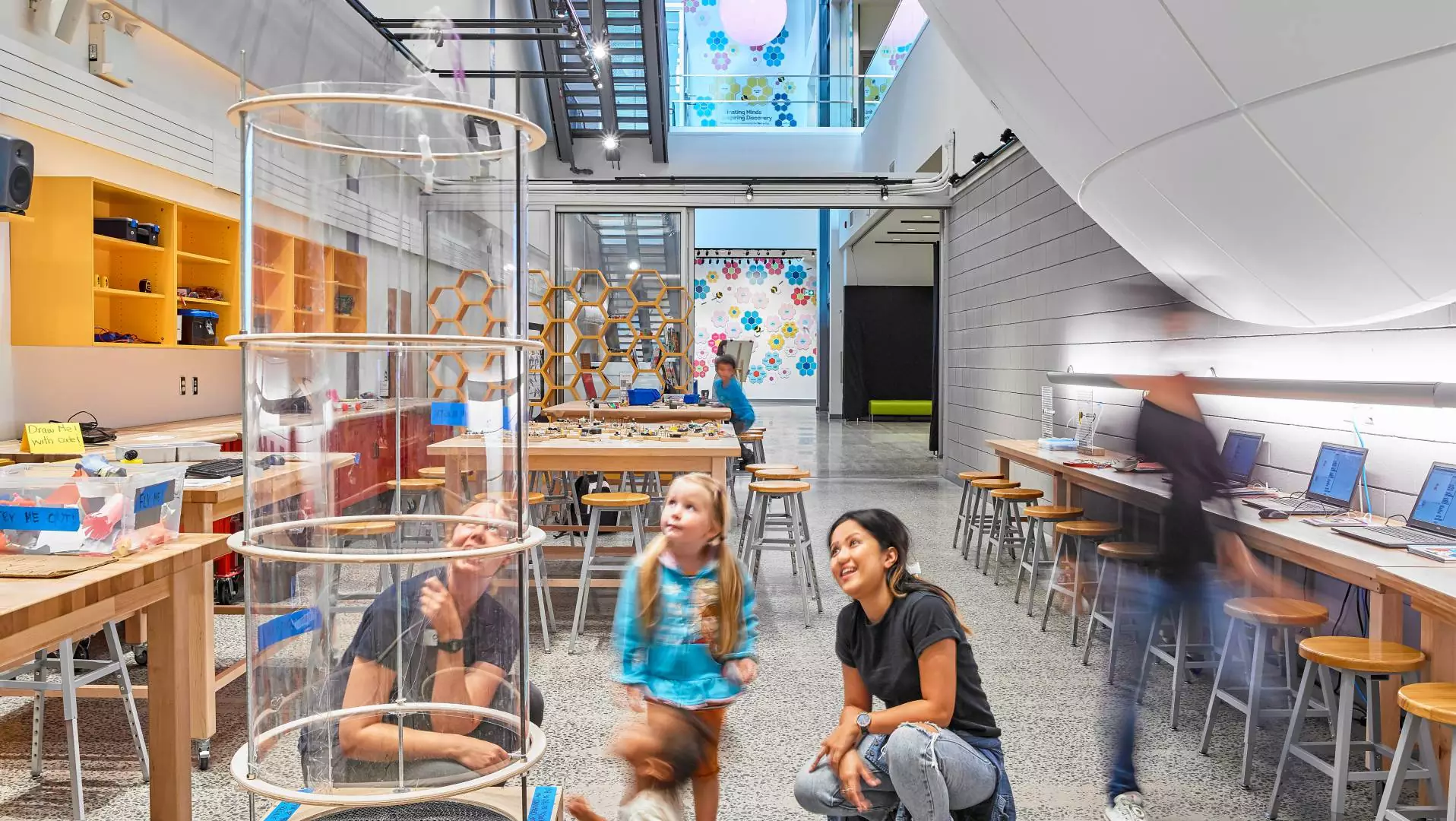 The Discovery Centre
Located at 1215 Lower Water Street, minutes from the Halifax Waterfront, the Discovery Centre is a not-for-profit organization whose mission is to bring STEAM (science, technology, engineering, arts and math) to life through fun, interactive learning experiences. An outing for the entire family to enjoy!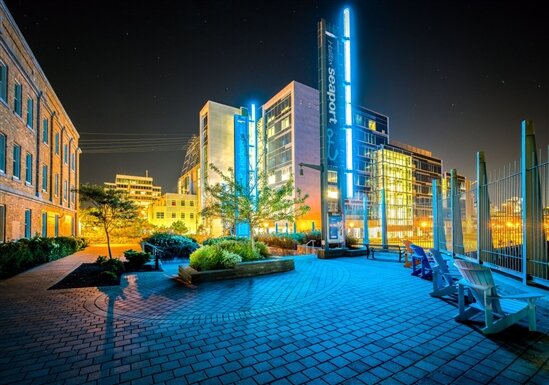 The Halifax Seaport
The Halifax Seaport is a vibrant arts and cultural district found at the south end of the Halifax waterfront. Extending from Piers 19 to 23, you will find artisans, retailers, cruise terminals, event facilities, cafés, galleries, offices, a museum, a university and a farmers' market.
Seasonal
The Harbour Watercraft Rentals and Adventures
Offering Sea-Doo rentals and guided adventure tours.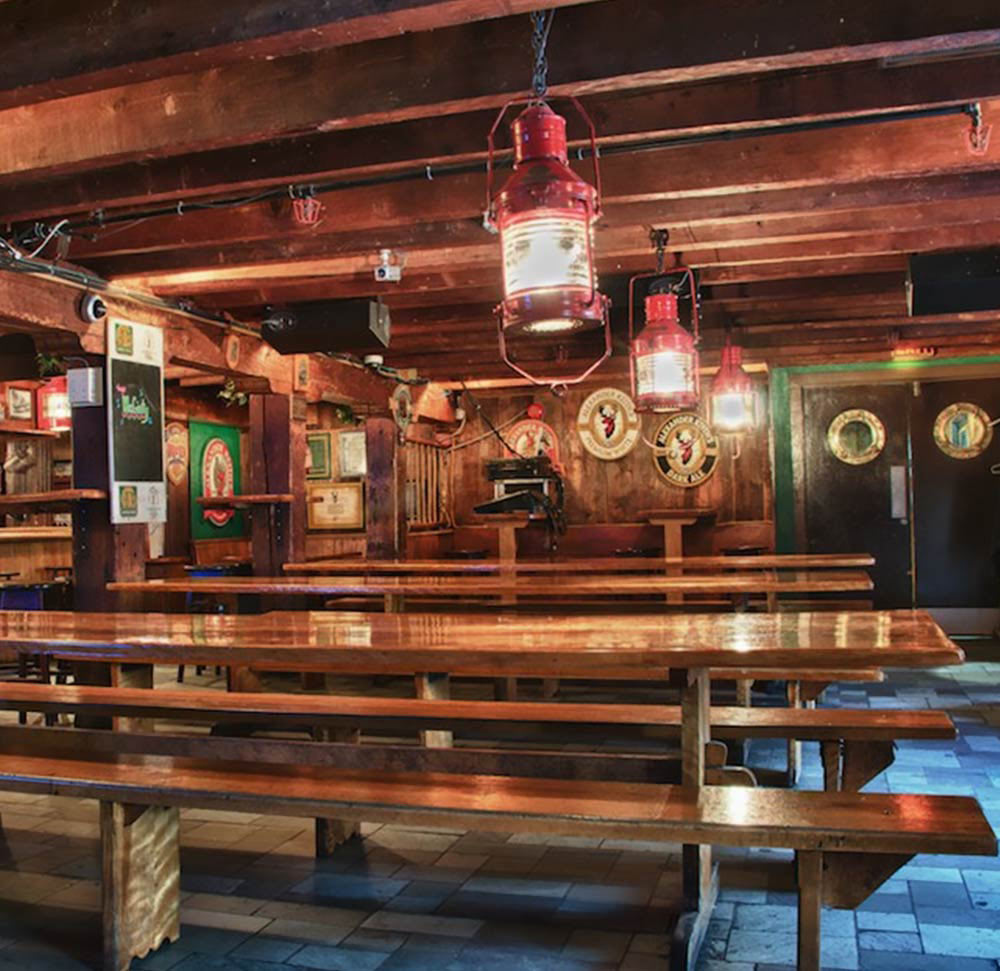 The Lower Deck
Proud Nova Scotian hospitality combines with great food, great beer and local entertainment seven nights a week at the Lower Deck Pub.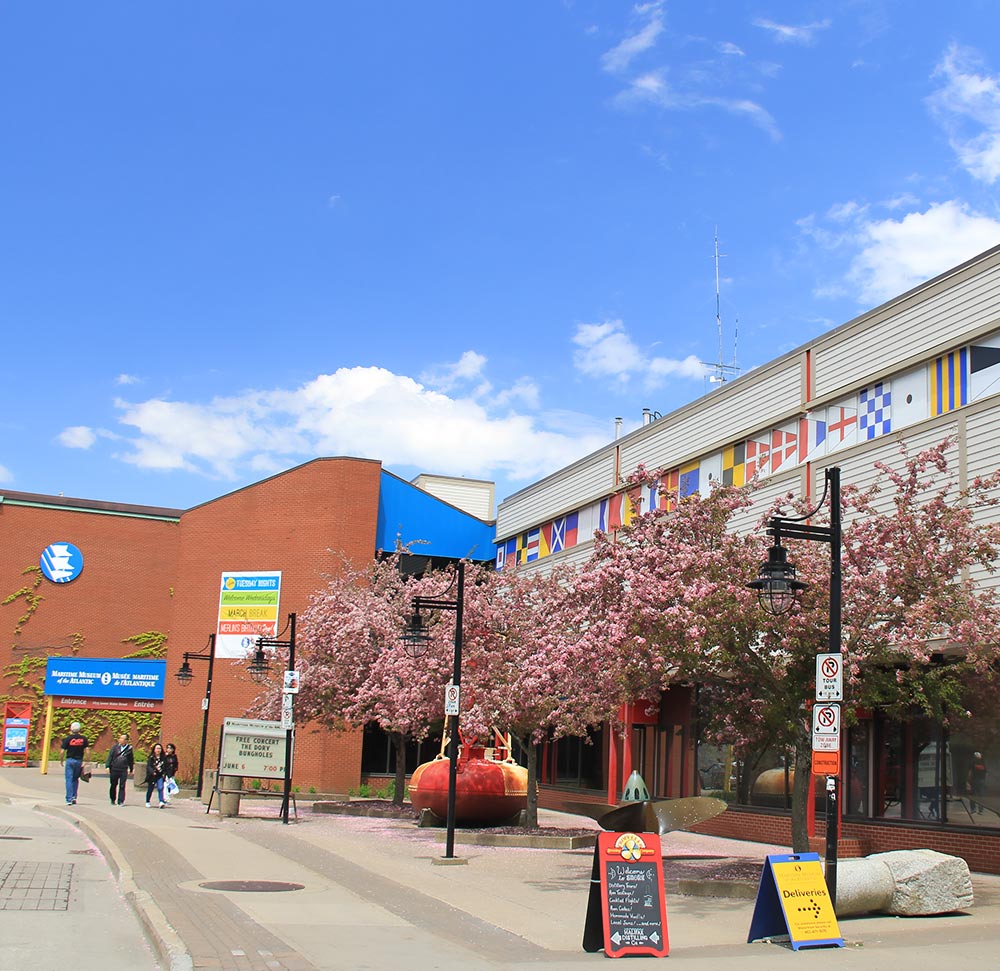 The Maritime Museum of the Atlantic
The Maritime Museum of the Atlantic is Canada's oldest and largest maritime museum. Visitors are introduced to the age of steamships, local small craft, the Royal Canadian and Merchant Navies, World War II convoys and The Battle of the Atlantic, the Halifax Explosion of 1917, and Nova Scotia's role in the aftermath of the Titanic disaster.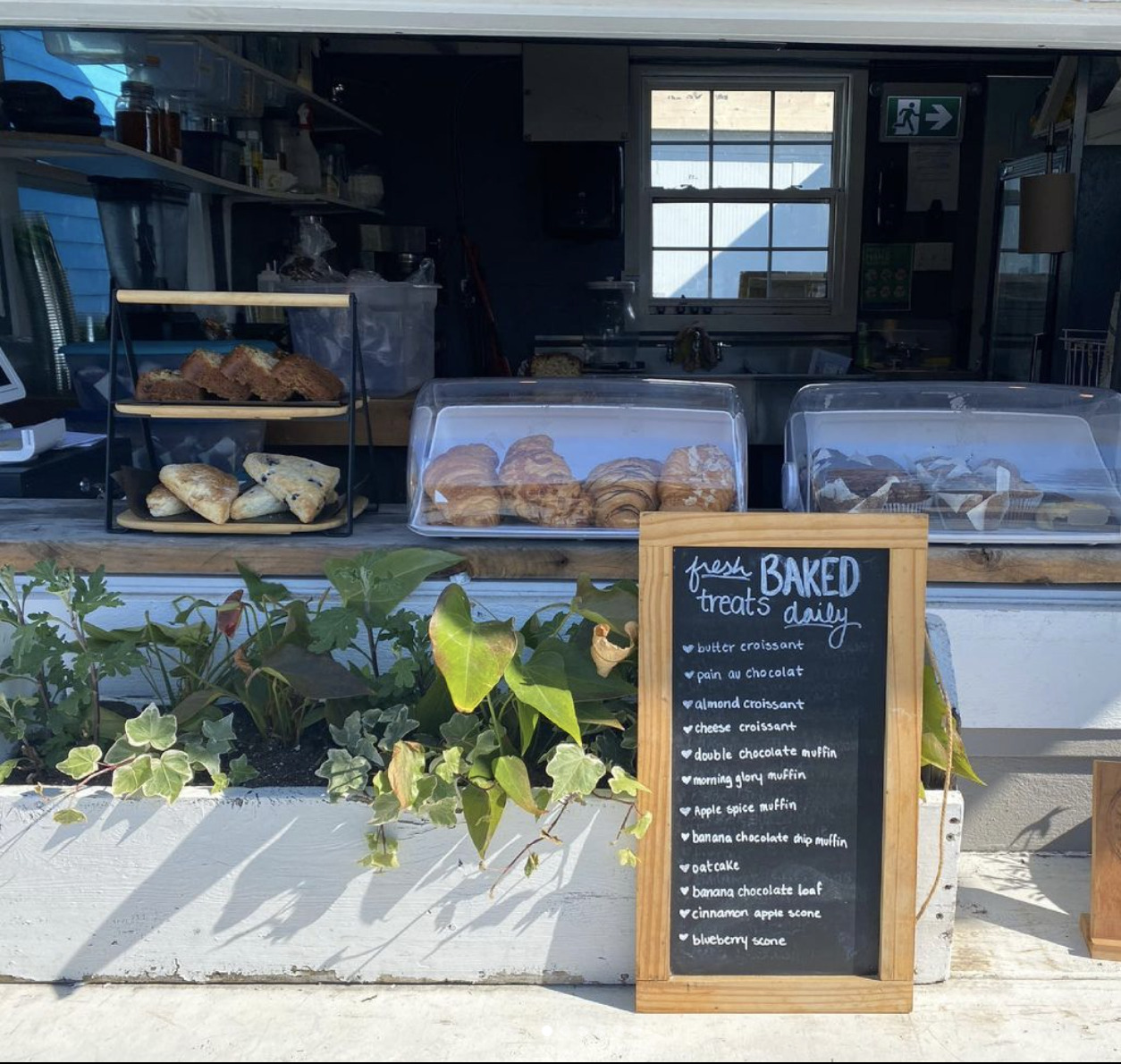 Waterfront Coffee Hut
Come get some fresh baked good and coffee while enjoying a view of the waterfront. Open at 7:00am everyday for any early morning coffee needs.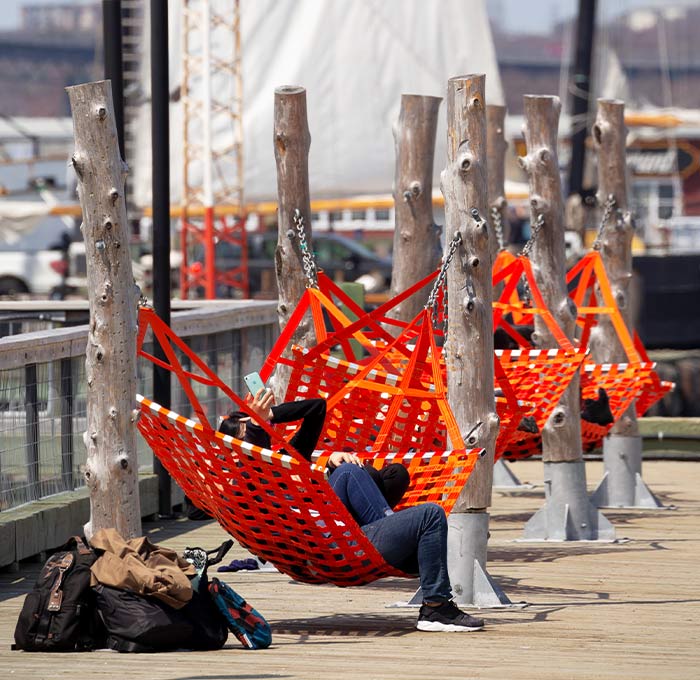 Waterfront Hammocks
These popular orange hammocks along the Salter boardwalk are perfect for relaxing and enjoying the harbour breezes. Also perfect for original selfies!
Seasonal
Waterfront Pizza & Wraps
Waterfront Pizza and Wraps provides comfort foods and healthy alternatives on the Halifax waterfront.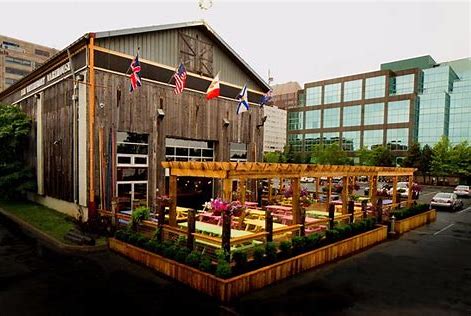 Waterfront Warehouse
Experience the richness of Nova Scotia's maritime tradition in a relaxed atmosphere, with fine dining and a view of Halifax Harbour.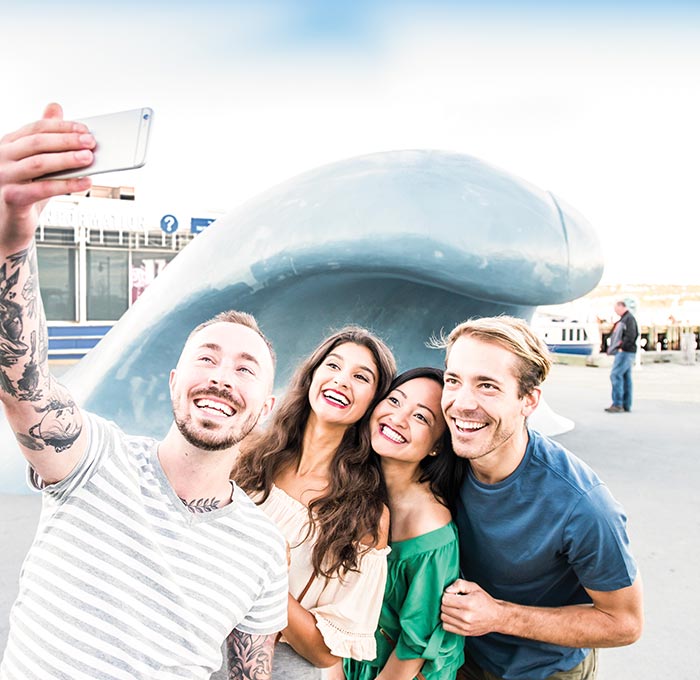 Wave
This iconic blue wave sculpture, designed by artist Donna Hiebert is one of the most photographed attractions on the Halifax waterfront.