Seasonal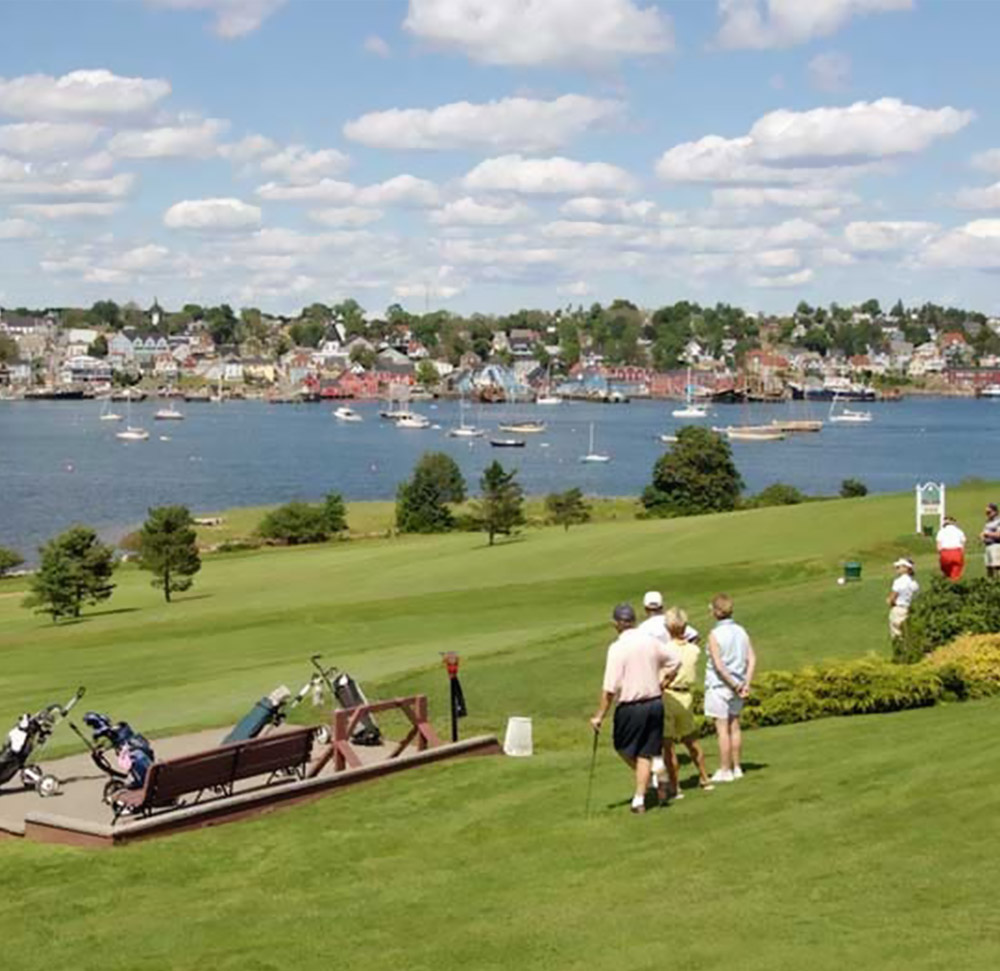 Bluenose Golf Course
The Bluenose Golf Course is a picturesque, 9-hole golf club that presents golfers with a challenging game. Small greens and uneven lies offer great views of beautiful Lunenburg.
Seasonal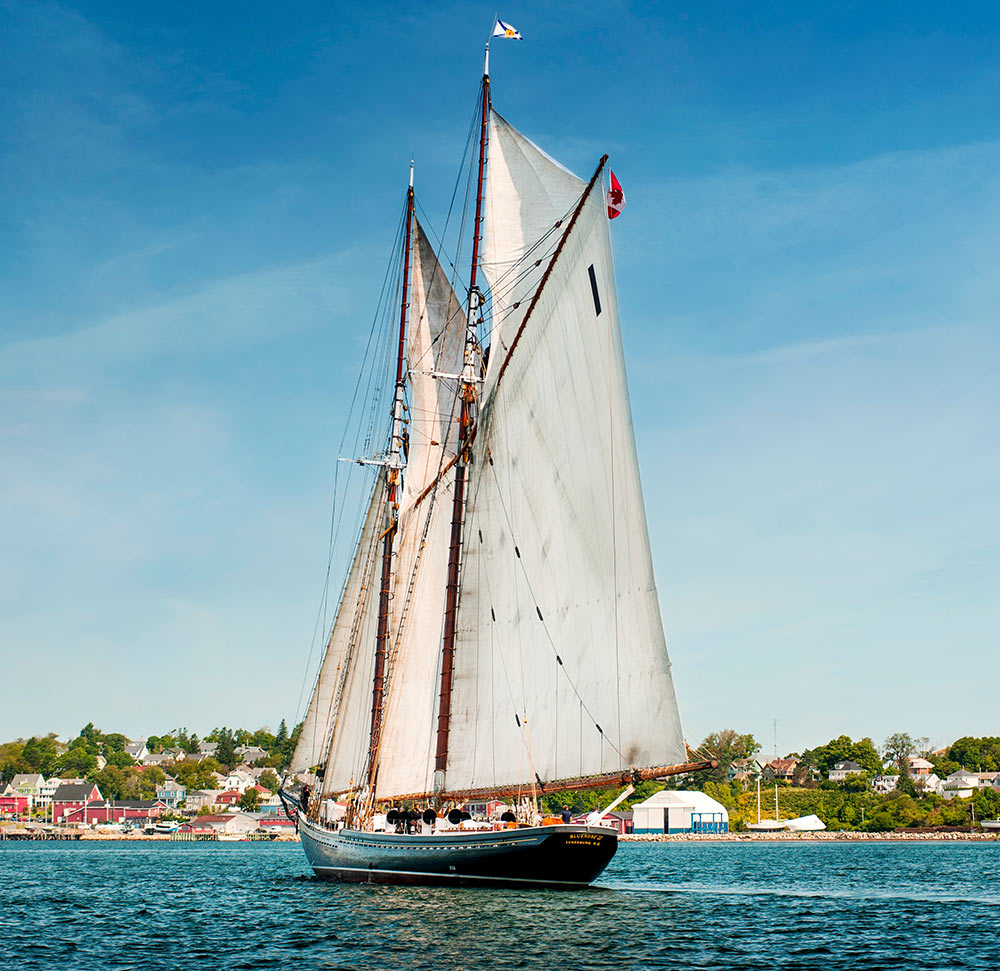 Bluenose II
Walking on the deck of the majestic Bluenose II transports you back to a time when fishing schooners were alive with activity, sailing the waters of the North Atlantic. Check the schedule for this popular tall ship's presence in town.
Seasonal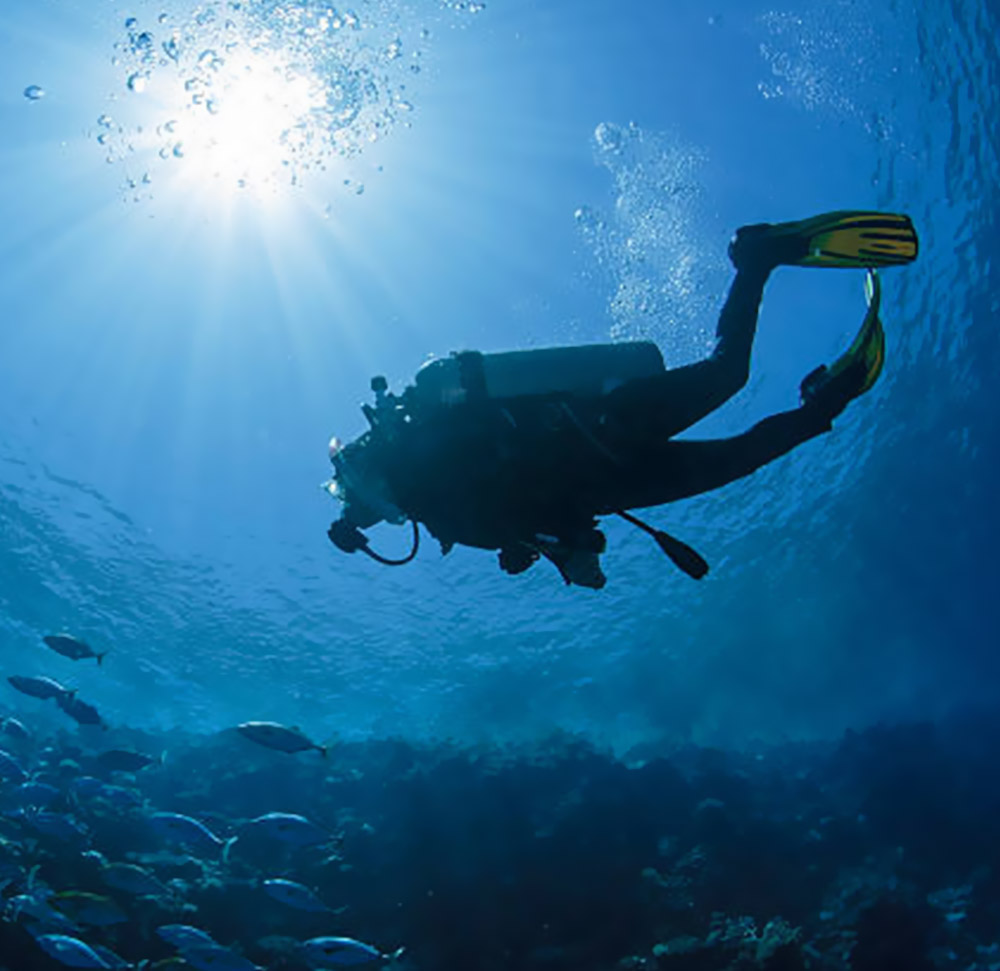 Diving Tours
Divers will be thrilled by the opportunity to check out Lunenburg Ocean Adventures for guided tours of the Saguenay, a decommissioned 112-metre Canadian Navy destroyer, sunk to create an underwater marine park.
Seasonal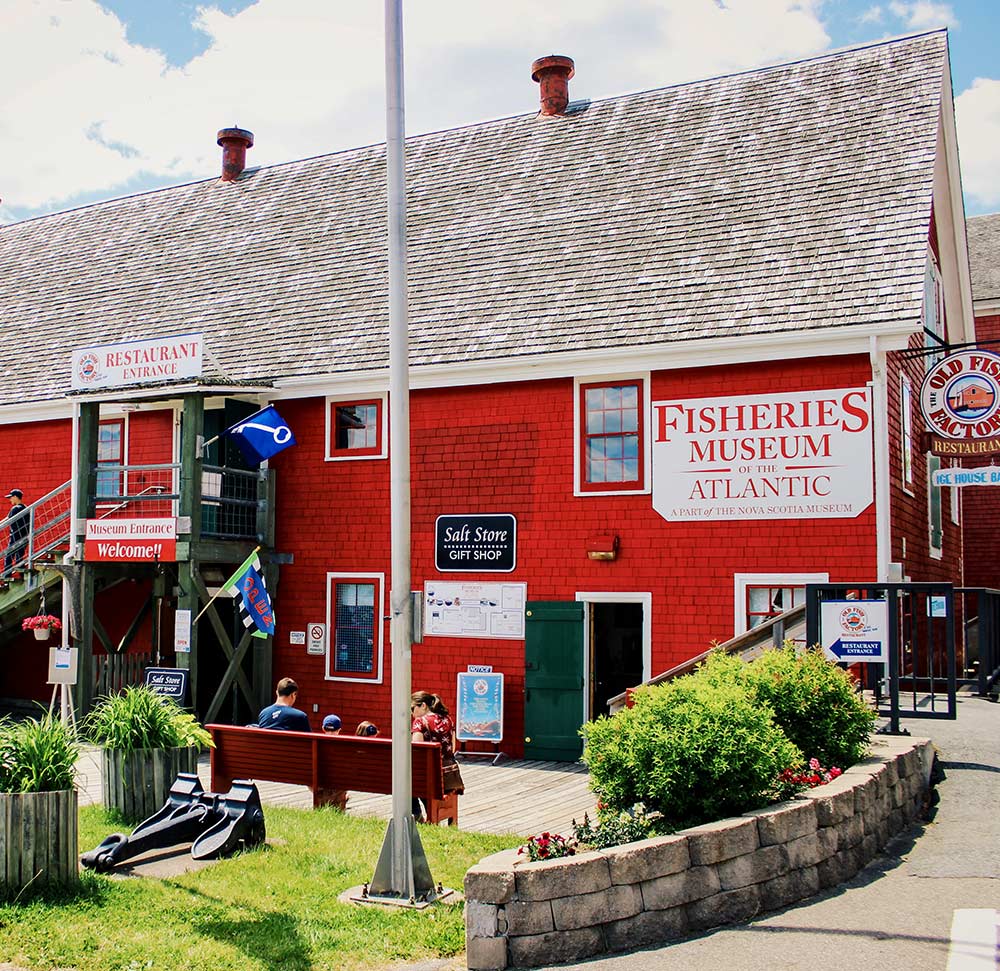 Fisheries Museum of the Atlantic
The Fisheries Museum of the Atlantic offers activities, a fishing schooner, films, and exhibits. Hear a yarn from our Old Salts, have a delightful meal, and shop for gifts of a nautical nature. The Museum is also the home of the Bluenose II.
Seasonal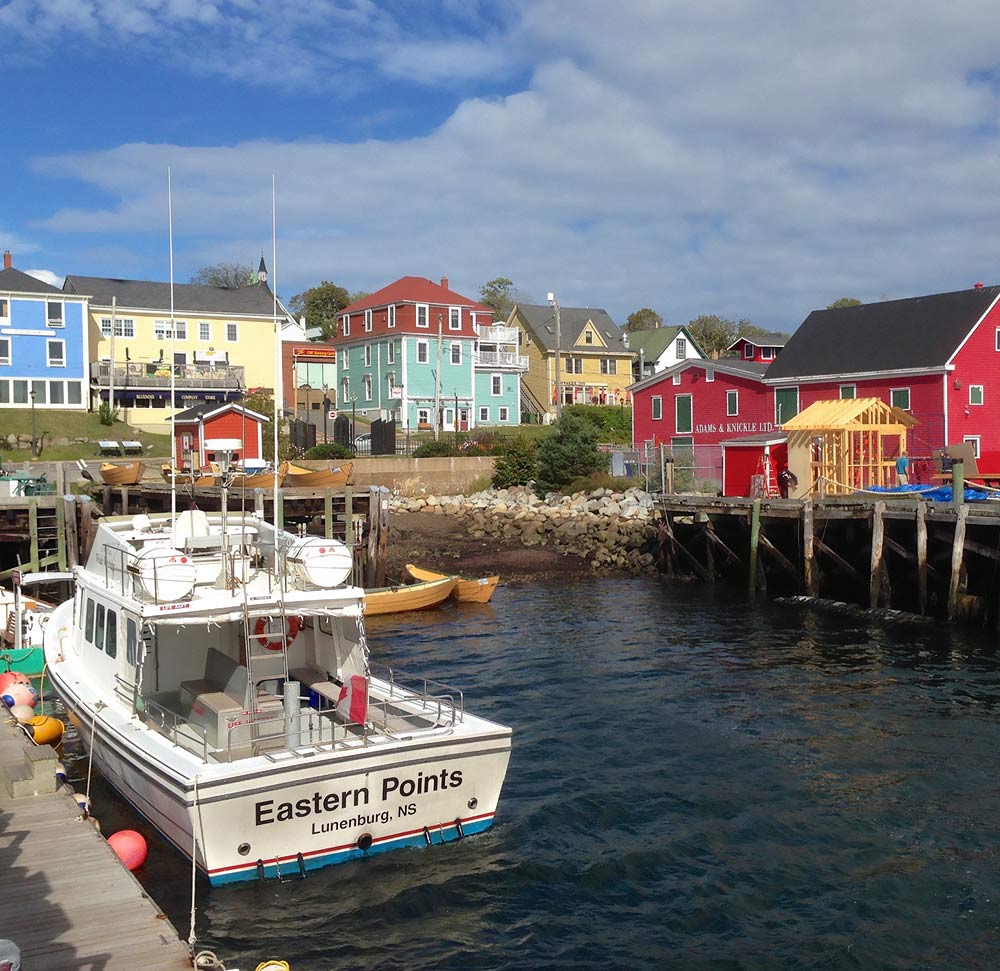 Heritage Fishing Tours
Heritage Fishing Tours Lunenburg offers a variety of tours for all  — from a 45-minute tour with a historical perspective or fishing excursion for Mackerel — on a fishing/sightseeing vessel that comes fully equipped for any outing in Lunenburg's famous harbour.
Ironworks Distillery
A micro-distillery located in the old port of Lunenburg, crafting their spirits with a love of traditional methods and attention to detail. Drop by their distillery shop and enjoy a taste.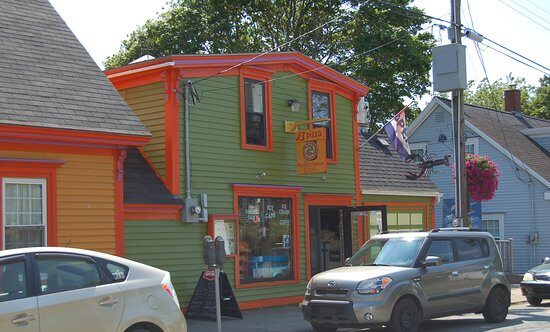 J3 Pizza
J-3 Pizza is a family-run business offering quality food at great prices. Eat in or take out and enjoy the nice weather from their outdoor balcony.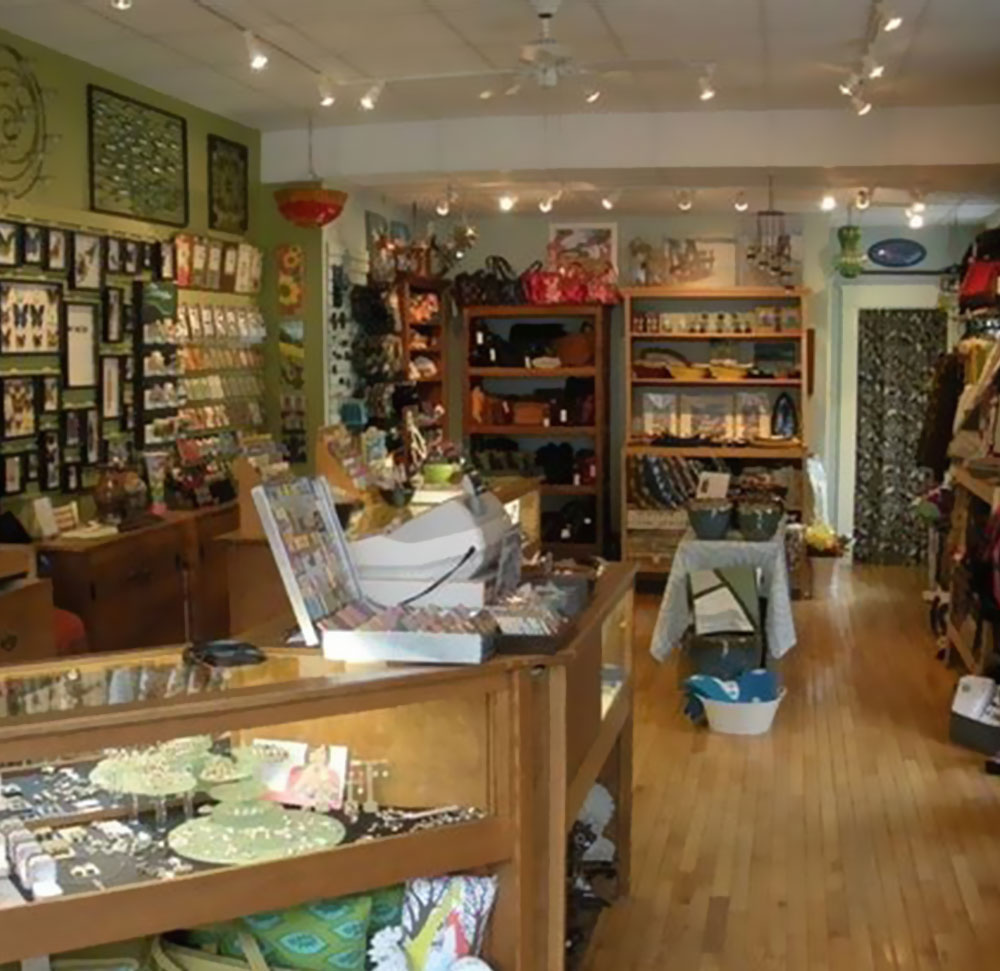 MOSAIC
Always on the lookout for new and exciting product lines from Canada and around the world, MOSAIC has established a reputation as one of the finest shopping destinations on the South Shore.
Seasonal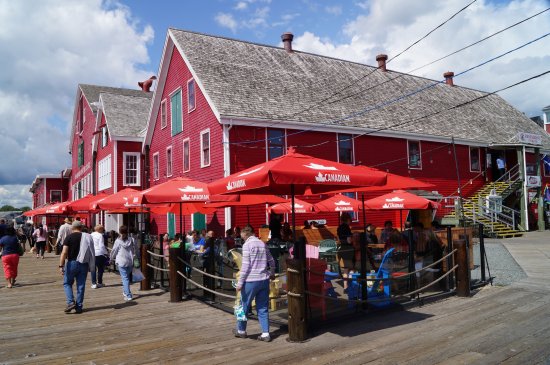 Old Fish Factory Restaurant & Bar
Come experience the outstanding view of Lunenburg's harbour from the dining room, bar, or wharf-side patio at the Old Fish Factory Restaurant & Ice House Bar. Committed to serving locals and travellers a hearty meal in an inviting and hospitable atmosphere.
Seasonal
Picton Castle
The Picton Castle is a three-masted tall ship based in Lunenburg, best known for adventurous sail training voyages around the world. The ship's mission is deep-ocean sail training and long-distance education.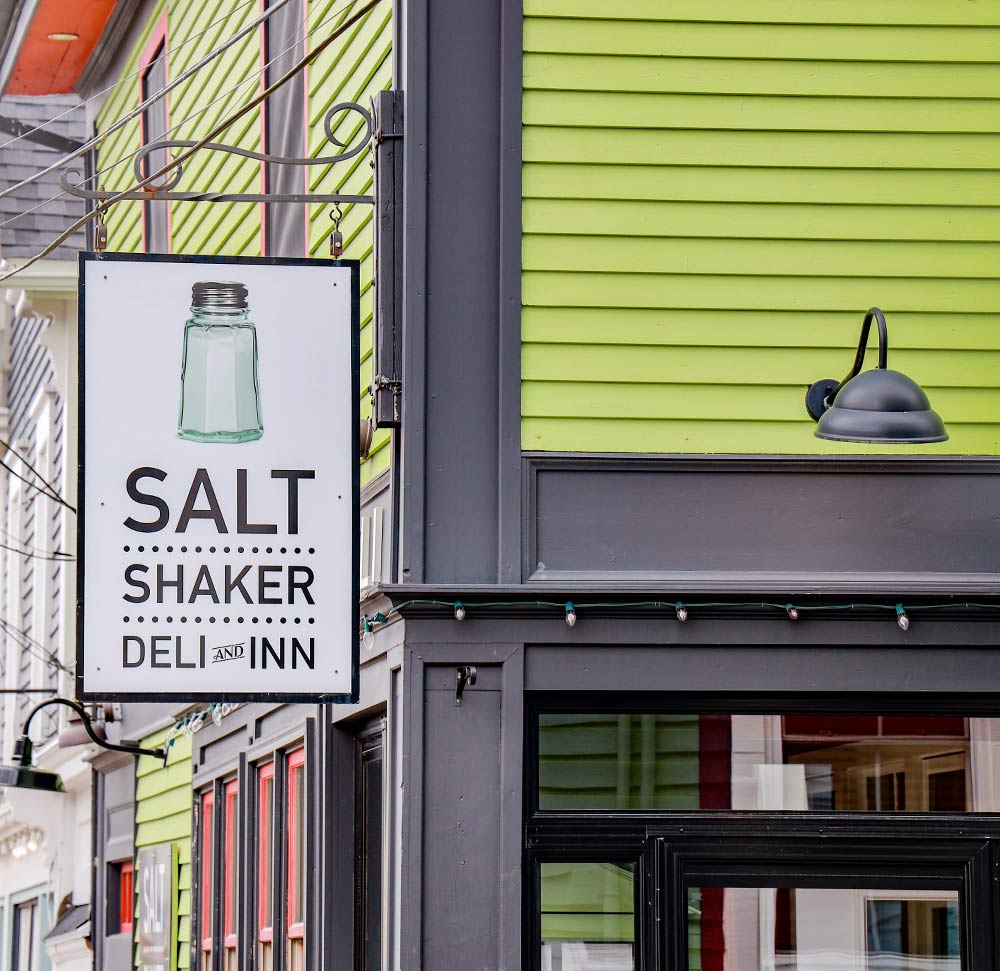 Salt Shaker Deli
With spectacular views of Lunenburg harbour, the Salt Shaker Deli offers a carefully crafted menu created by award-winning chef Martin Ruiz Salvadorto.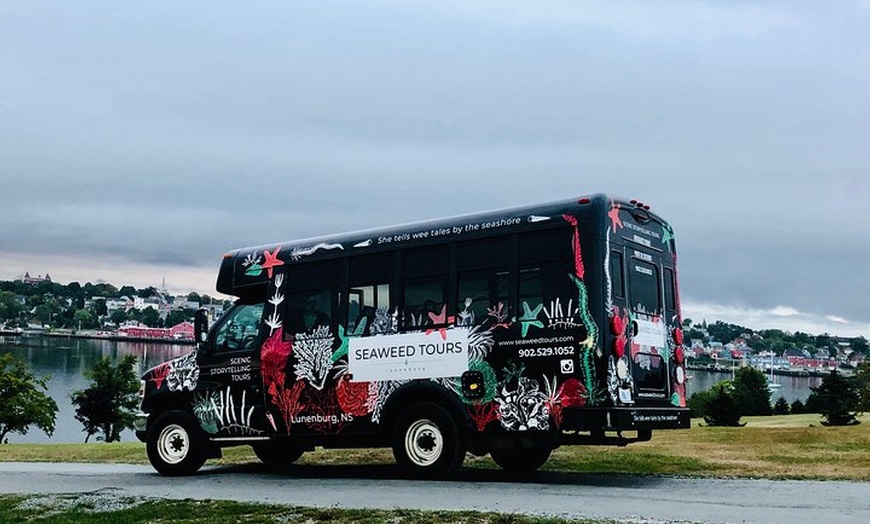 Seaweed Tours
Ignite your senses and inspire new memories with Seaweed Tours. With day-trips to beer or wine country, explorations of Lunenburg's breathtaking hidden gems and more, these scenic storytelling tours are sure to give you a one-of-a-kind experience every single time.
Seasonal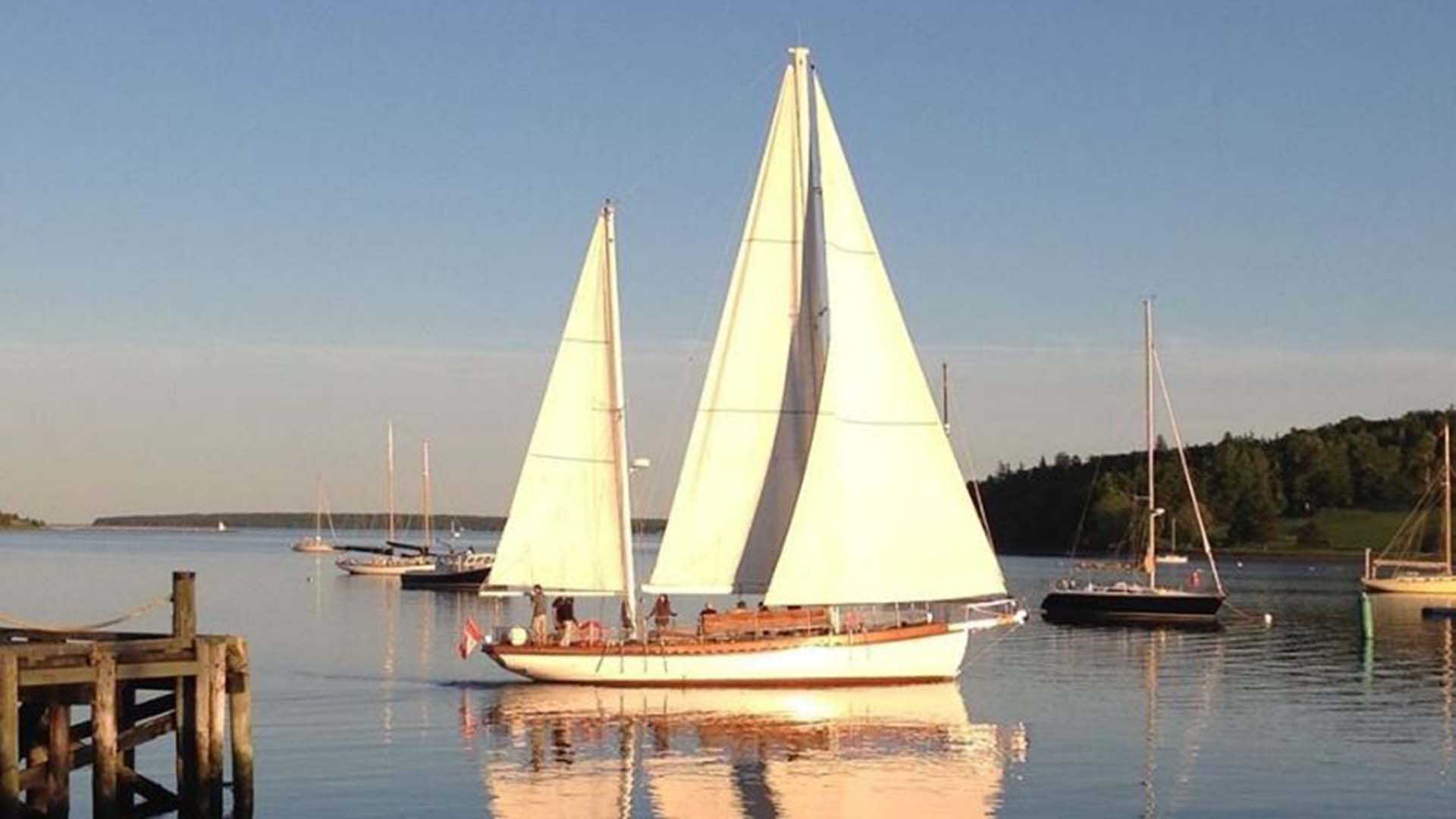 Star Charters
Sail the same majestic waves with Star Charters on The Eastern Star. Explore the Lunenburg harbour and discover the sea caves of the famous Oven Natural Park.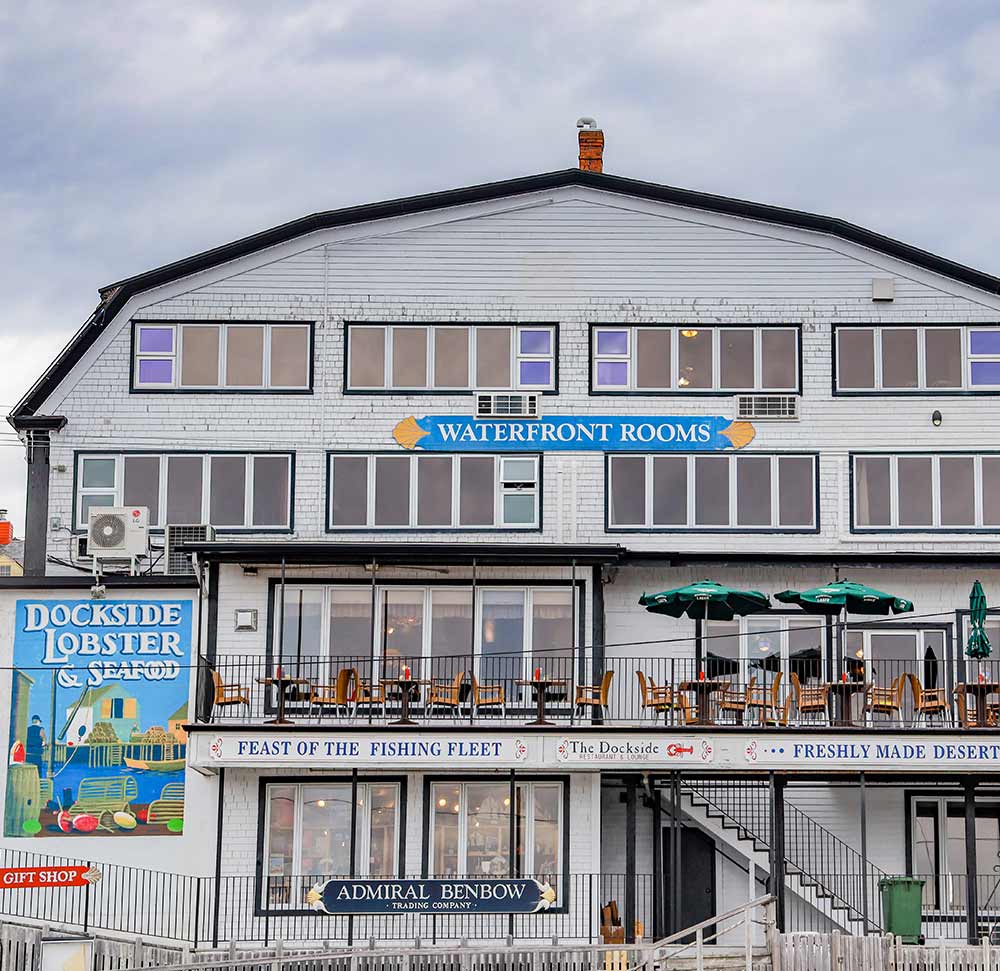 The Dockside Inn & Restaurant
Strategically situated harbour-side, the Dockside Inn & Restaurant provides an unobstructed view of Luneburg's famous Fisheries Museum, the colourful waterfront and one of Lunenburg's most historic districts.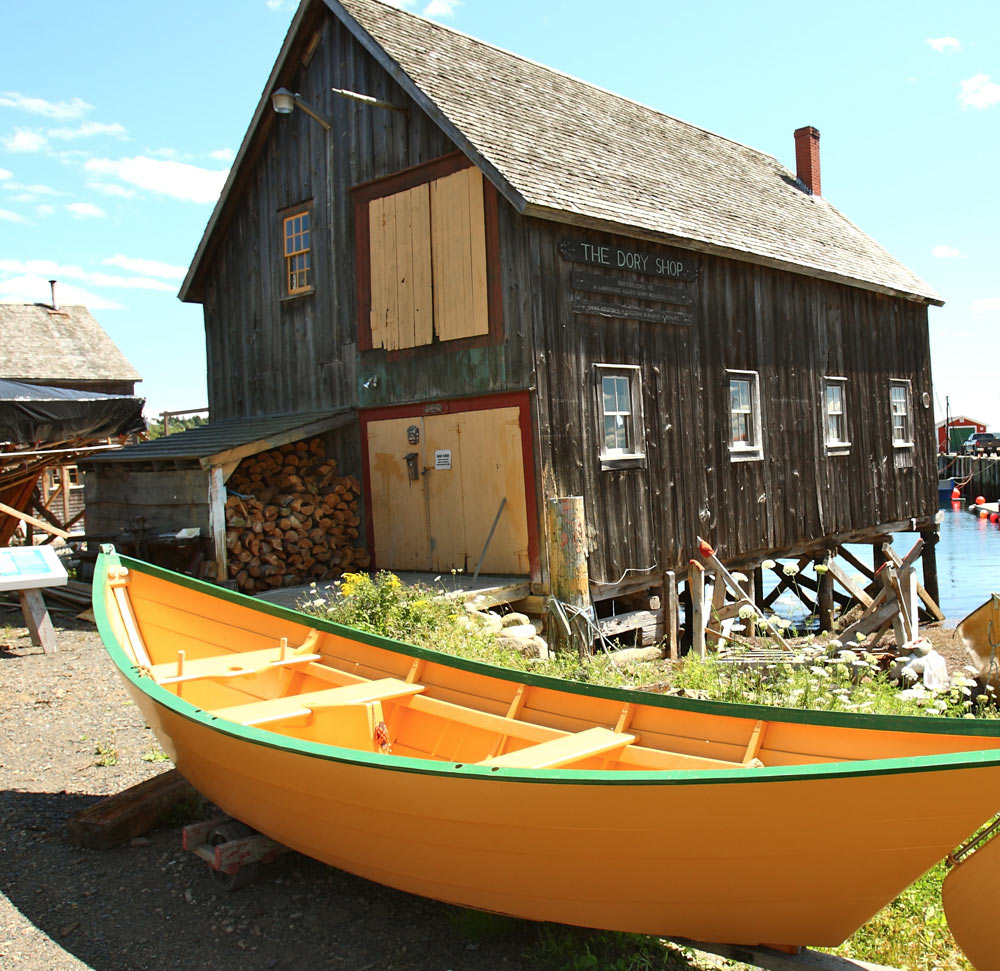 The Dory Shop
Visit the shop where the iconic Grand Banks dory and other traditional wooden watercraft have been built for close to a century.
Seasonal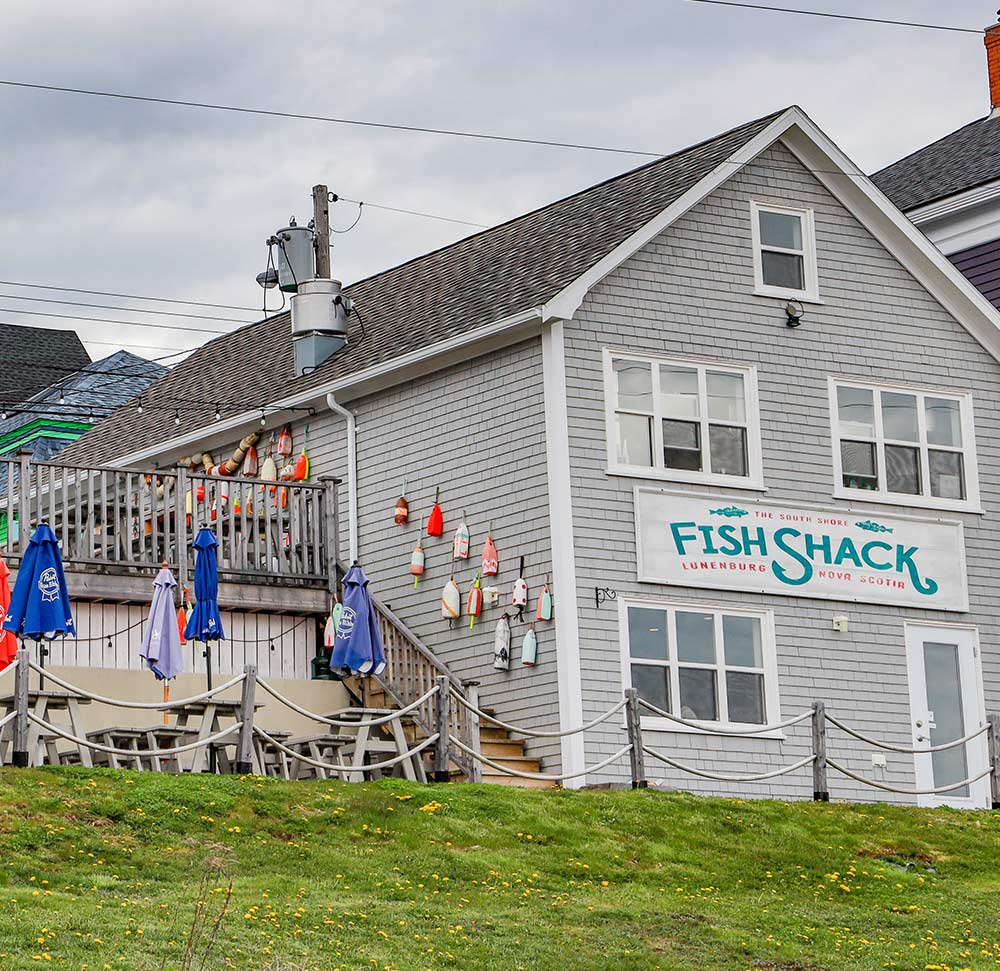 The Fish Shack
Located in the heart of historic Lunenburg, The Fish Shack features a simple menu of seaside favourites, sourced locally, and classically prepared. Stunning harbour views from either patio.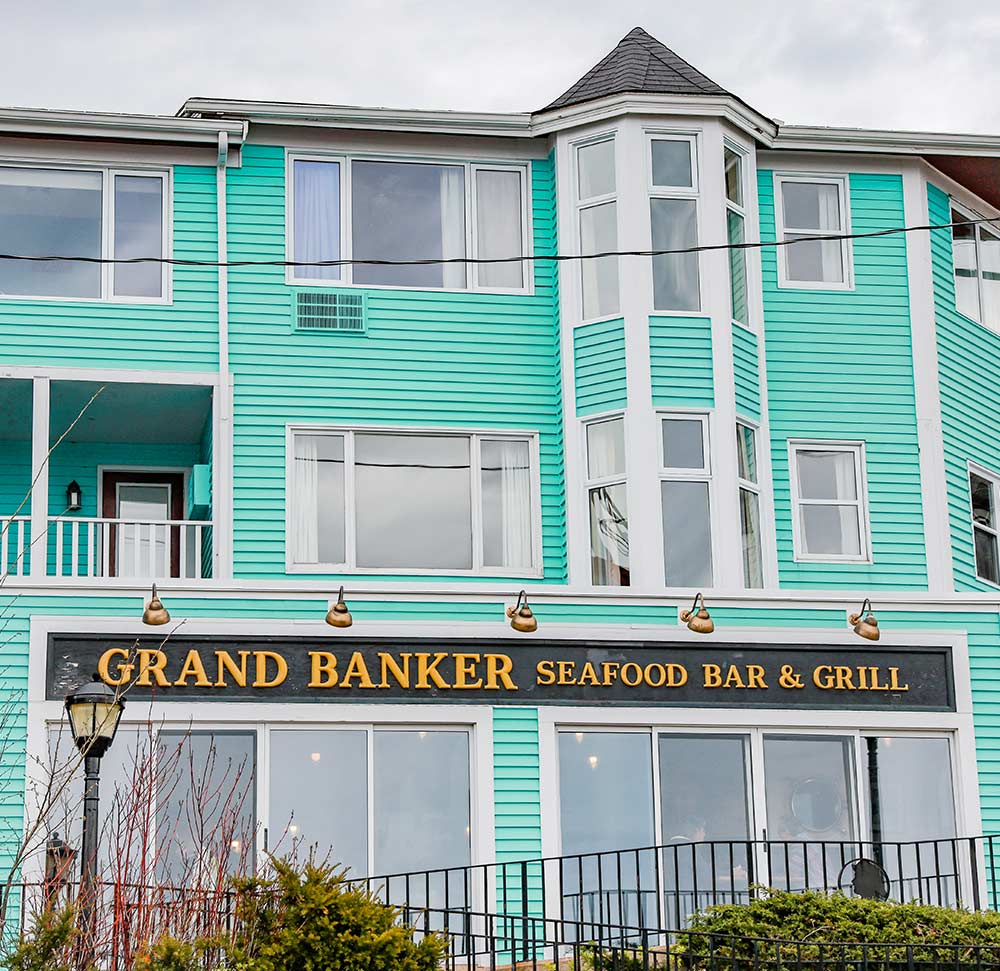 The Grand Banker
The Grand Banker Seafood Grill Restaurant, a cozy neighborhood restaurant, offers a comfortable place to relax, have fun, and enjoy friendly conversation. The menu is all about quality, focusing on fresh, local ingredients.
The Rum Runner Restaurant & Lounge
The Rum Runner Restaurant & Lounge specializes in fresh seafood purchased and prepared daily to perfection. An innovative seasonal menu showcases the best of local flavors with local and international wines and a breathtaking view of the harbour.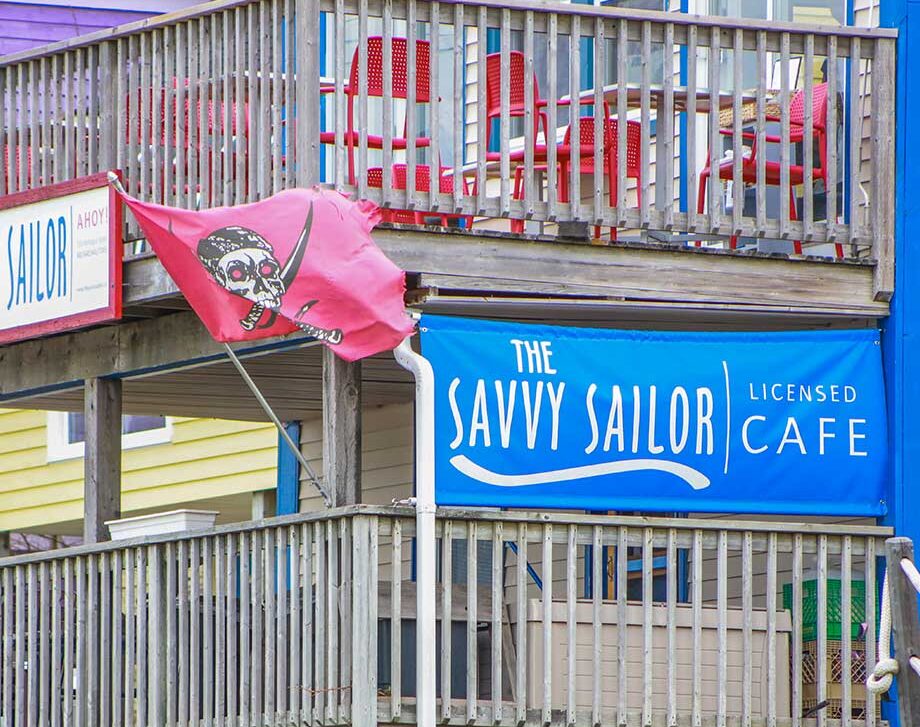 The Savvy Sailor
Open year round, The Savvy Sailor serves local food with a unique flair. Regular and specialty coffees, Nova Scotia beer and wines, overlooking the waterfront.
Seasonal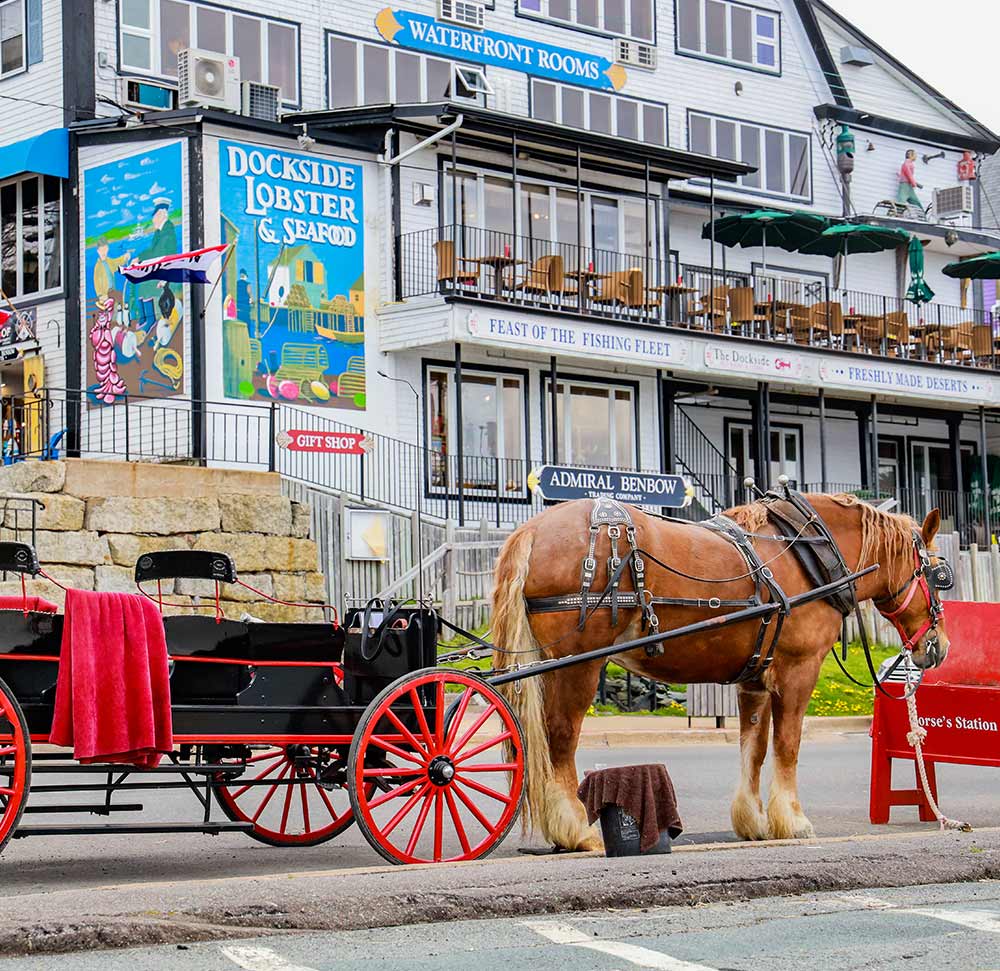 Trot in Time
Enjoy a 35-minute buggy ride from the waterfront to the top of town and down again with Trot in Time Buggy Rides. Commentary, legends, and special stories accompany the world-renowned historical views.
Walking Tours
Lunenburg Walking Tours provides visitors with an educational and fun introduction to the history, architecture, and culture of this fascinating community. Daytime and evening tours available, or options to customize.
Seasonal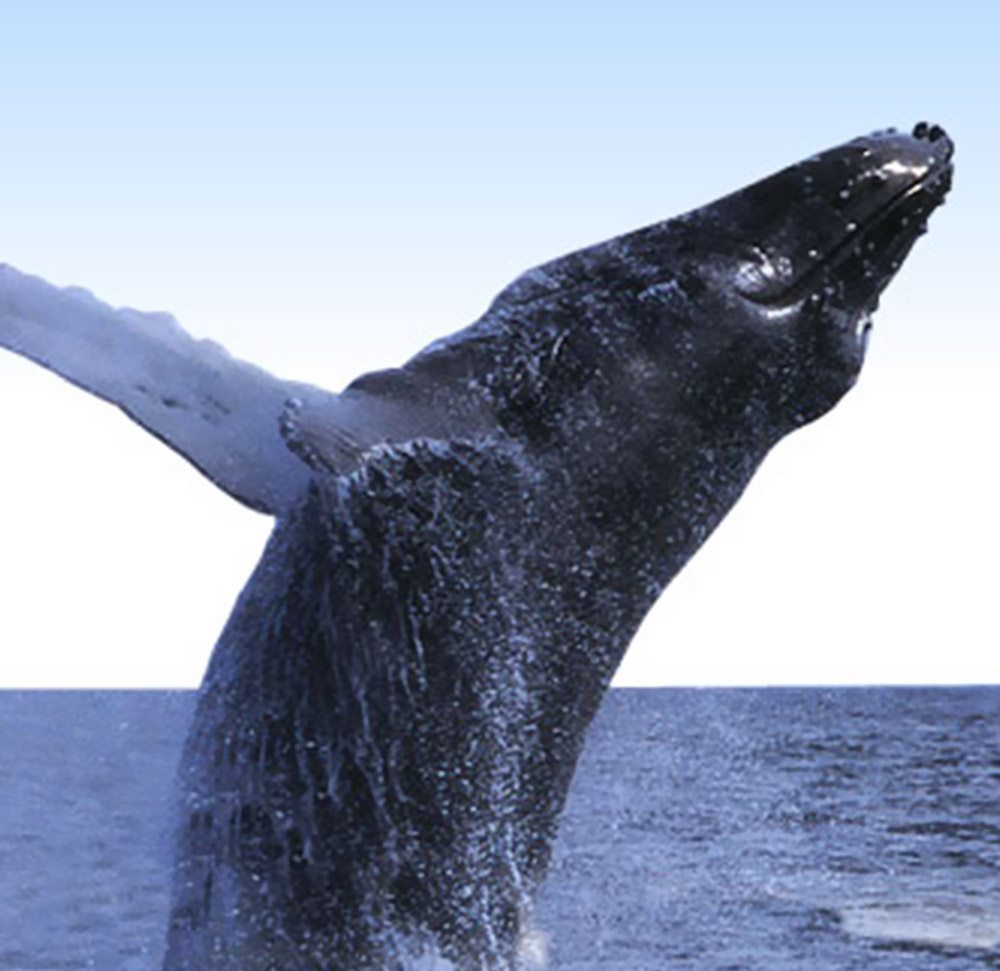 Whale Watching Tours
Lunenburg Whale Watching Tours offers exciting, three-hours of fun sightings of fin, pilot, minke and the favoured humpback whales, plus birds, seals and more!