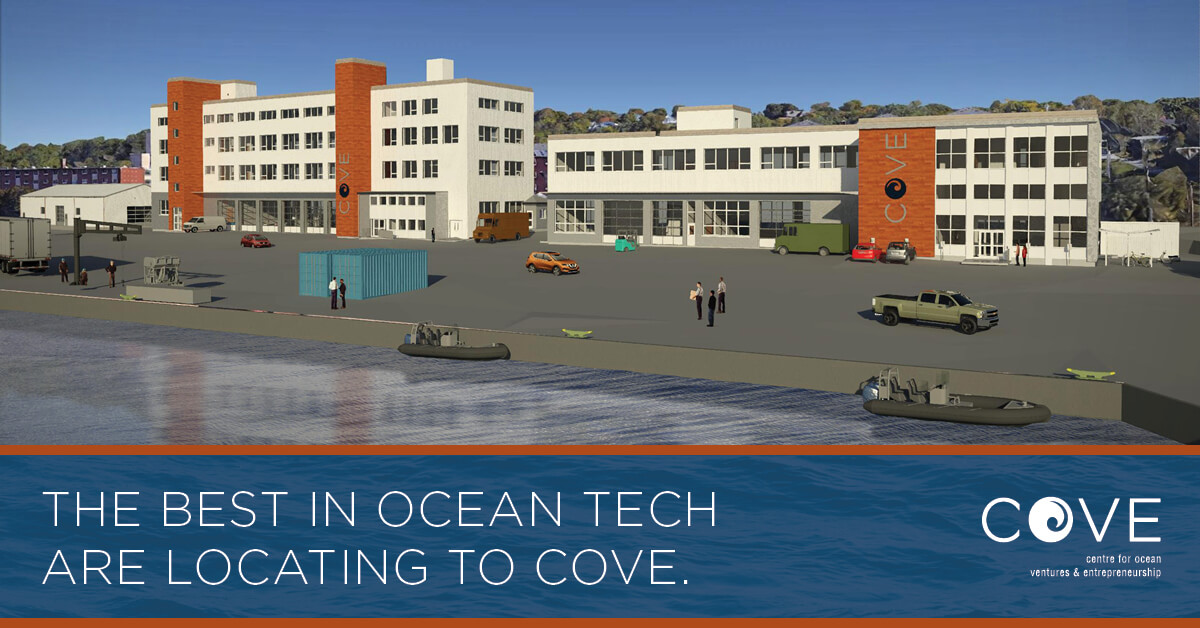 Companies, researchers and individuals interested in advancing ocean-related work can now pursue commercial space at COVE, the Centre for Ocean Ventures and Entrepreneurship in Dartmouth.
COVE released an information package October 31, 2017 for commercial space for ocean technology innovators. The package includes information about lease rates for wharves and offices at COVE, which will open in spring 2018.
The transformation of the former Coast Guard site in Dartmouth into COVE is designed to foster the sharing of ideas and expertise among companies of all sizes that are looking for a collaborative environment to drive unique concepts.
A detailed news release and tenant information package can be found at coveocean.com. Closes November 17, 2017.