Fresh Air and Fresh Opportunities on the Halifax Waterfront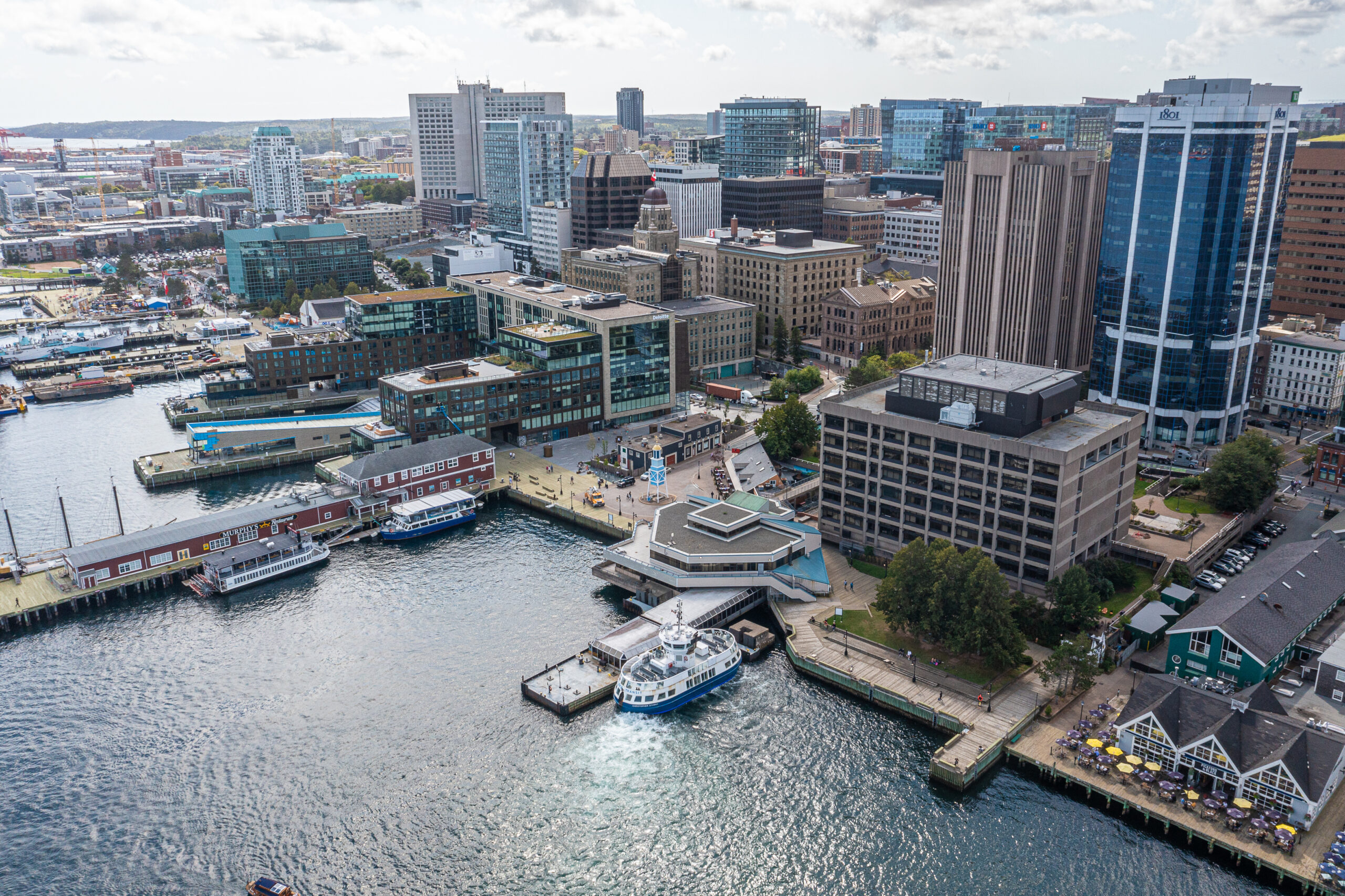 March 10, 2022—Halifax, NS: Make the waterfront your storefront. Develop Nova Scotia is seeking an experienced operator (or operators) to lease a unique business space on the Halifax waterfront at 5080 George Street.
The Halifax waterfront is a vibrant centre of activity, with the 5080 George Street building space serving as a midpoint between the historic Cable Wharf, the new Queen's Marque public space, and the Halifax Ferry Terminal. This high-traffic area is surrounded by local businesses and active public spaces, providing the opportunity to reach and engage the millions of people who visit the waterfront every year.
Develop Nova Scotia is looking for creative and ambitious operators to deliver a fresh public-facing operation from this space, either as it currently exists or through a new design provided through operator investment. While the building in its current form can support a wide array of business operations, the versatile and popular location could also serve as a blank canvas for new ideas and concepts that will complement the development and activation of the surrounding area.
An optional site visit will be conducted on March 21, 2022 starting at 9:00 AM Atlantic. Interested parties are to contact Develop Nova Scotia Property Manager, John MacKenzie (john.mackenzie@buildns.ca).
View the video tour of the 5080 George St. building and space.
Closing date on opportunity: April 14, 2022 at 2:00 PM Atlantic
To learn more about this opportunity and its application process, read the full Business Development Opportunity.