Funding for New Waterford Community Wellness Centre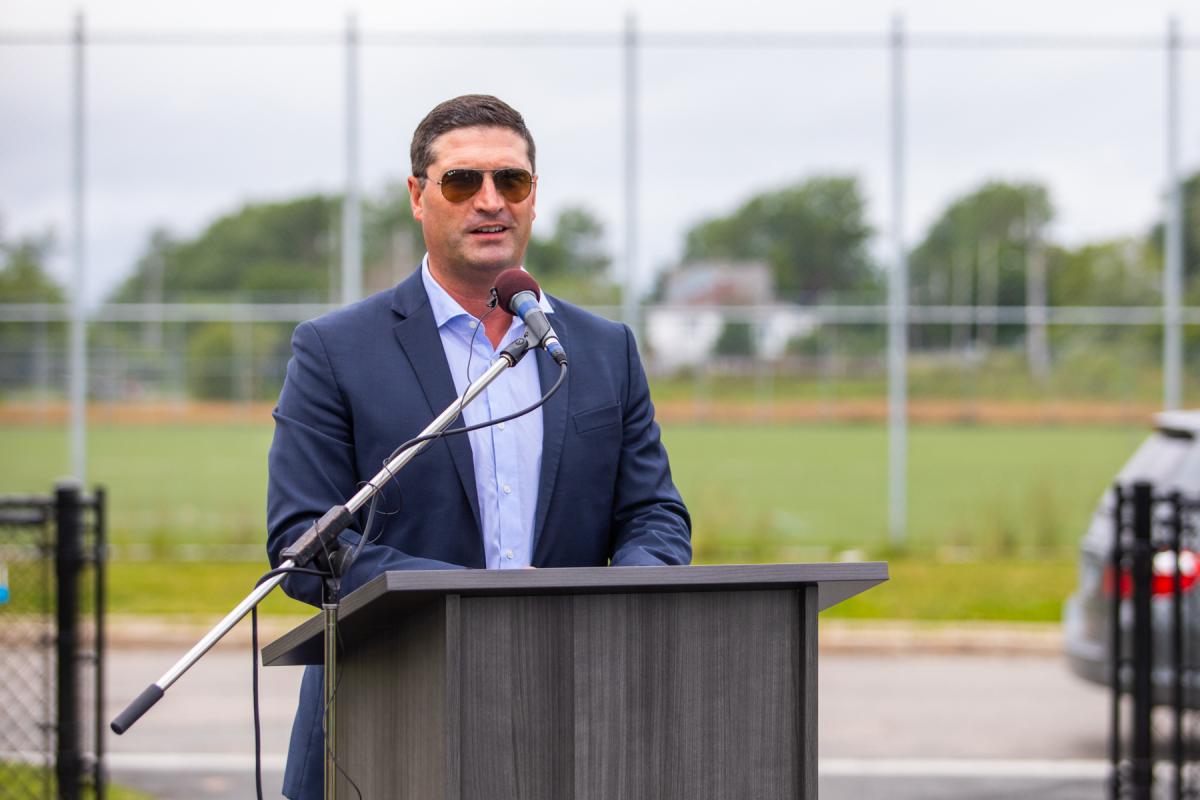 Image: The Honourable Geoff MacLellan, Minister of Infrastructure and Housing and Member of the Legislative Assembly for Glace Bay makes remarks.
The Nova Scotia government is committing $7.7 million to build a community wellness centre as part of the New Waterford Community Hub project.
The wellness centre will support cultural and recreational activities and replace the community space that was lost when Mount Carmel Centre was demolished in 2019.
"Facilities like these are the cornerstones of our neighbourhoods, and the foundation of fond memories for many Nova Scotia families," said Infrastructure and Housing Minister Geoff MacLellan. "Through our investments we are encouraging healthy, active lifestyles and helping bring people in these areas closer together."
The wellness centre is a part of the hub project, which includes a school, health centre and a 60-bed long-term care facility.
The province has applied to federal infrastructure programs to help offset the cost of this project, and support will be required before it can proceed.