Government Breaks Ground on New North Cumberland Memorial Hospital Site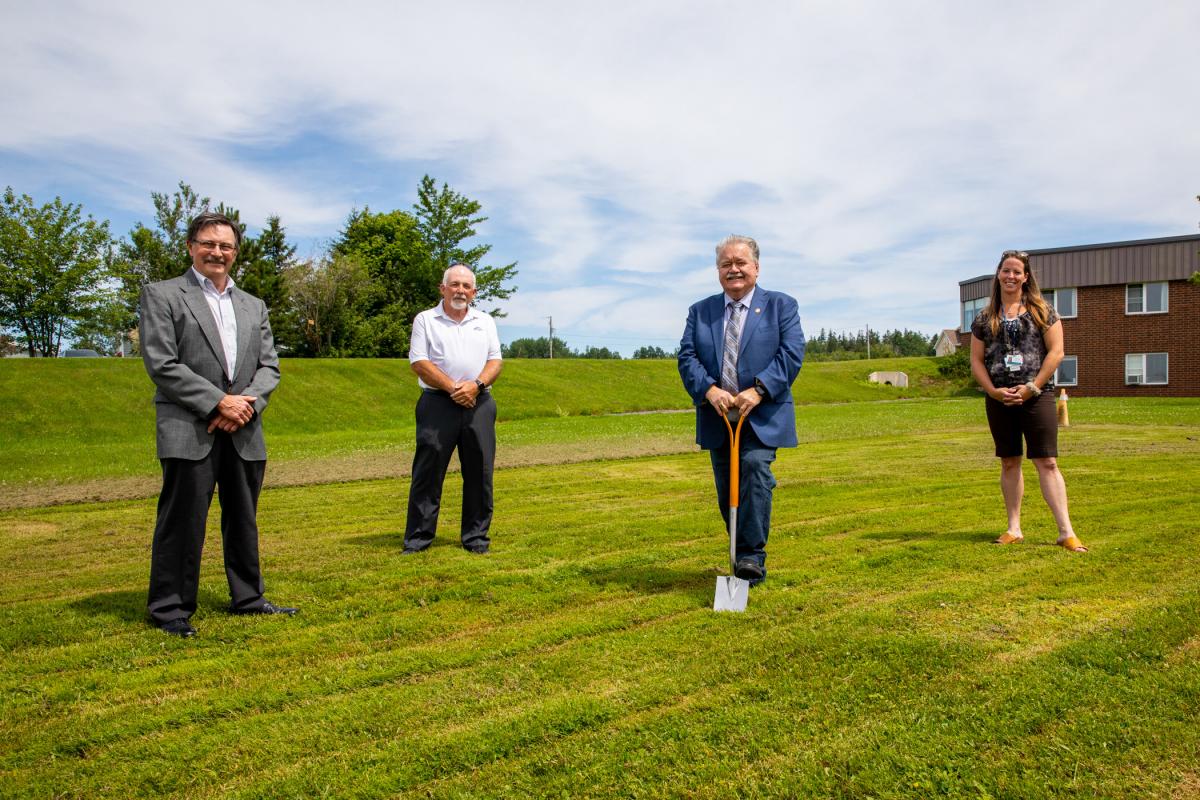 Image: Dr. Brian McFarlane, project medical lead; Brian Gordon, North Cumberland Community Health Foundation chair; Minister Lloyd Hines; and Barbie Cook, North Cumberland Memorial Hospital site manager and project site clinical lead.
Pugwash will soon be home to a new, modern health-care facility, with construction about to begin on the North Cumberland Memorial Hospital, representing an investment of $25 million.
Lloyd Hines, Minister of Transportation and Active Transit, on behalf of Health and Wellness Minister Zach Churchill, was joined today, July 12, by hospital staff and community members to break ground on the site and announce that construction will start this month on the new North Cumberland Memorial Hospital.
"Today is an exciting day for residents in the North Cumberland region," said Mr. Hines. "The new North Cumberland Memorial Hospital will be a modern health-care facility, designed to meet the needs of the community. It is one of many infrastructure investments we are making to ensure a healthier province."
The hospital will include primary, urgent and outpatient care; laboratory and diagnostic imaging services; outpatient clinics like physiotherapy; and short-stay inpatient and palliative care for residents of Pugwash and surrounding communities.
Construction is expected to be completed by 2024 by Avondale Construction Limited, which was awarded the contract for construction of the facility.