Halifax to Host ROCKWOOL Canada Sail Grand Prix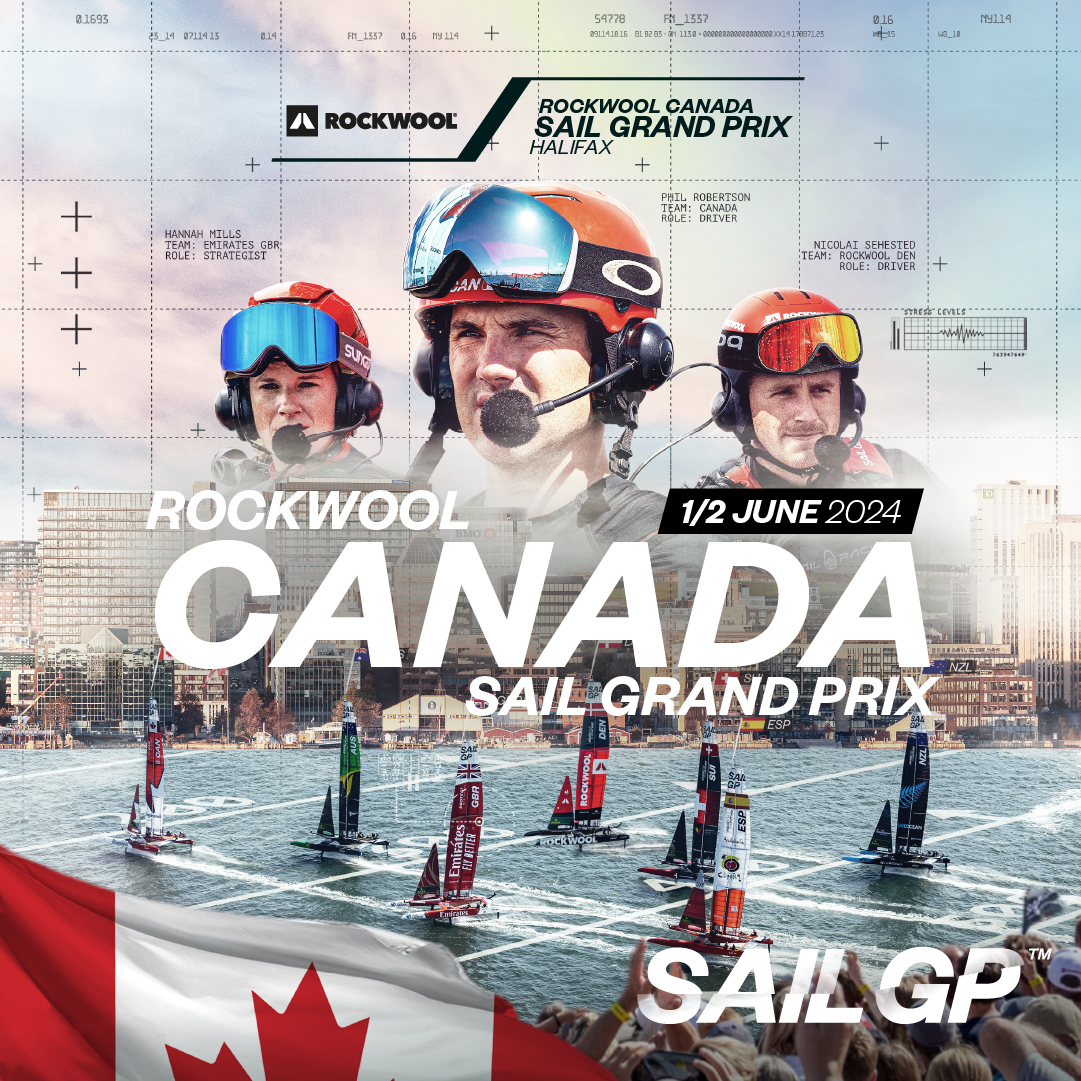 September 27th, 2023 – The ROCKWOOL Canada Sail Grand Prix will be hitting our coastal doorstep in June 2024!
SailGP features the world's best sailing athletes representing national teams from around the globe competing in high-speed, hydrofoiling F50s – capable of speeds of nearly 100 km/h – racing a stone's-throw away from the shoreline.
For the first time in the league's history, Canadian fans will get to witness ten world-class teams competing for the finish line on the Halifax Harbour! Racing between Georges Island and Macdonald Bridge, fans will get to cheer and watch from the prime locations of the Halifax and Dartmouth waterfronts.
As a partner of Sail GP alongside the Province of Nova Scotia, Sail Nova Scotia, Halifax Regional Municipality, Discover Halifax and The Port of Halifax, we are very proud and excited to have this major sailing event come to the Halifax waterfront.
The home team, Canada, driven by Phil Robertson, will be going head-to-head with 9 other national teams including Australia, Denmark, France, Germany, Great Britain, New Zealand, Spain, Switzerland and the United States.
Hosted by Sail Nova Scotia, who led Halifax's successful bid as part of a process which secured interest from four other Canadian cities to host SailGP, this will be an unforgettable major sailing event to hit the Halifax Harbour!
For more information on the upcoming ROCKWOOL Canada Sail Grand Prix, visit the link below!