With February here and Valentine's Day around the corner, we thought we'd help you with some ideas to celebrate, whether with that special someone with friends or treating yourself; the waterfront has something for everyone!
Gifts
Get them something to look fabulous in or something to keep warm in the last stretch of winter. Lisa Drader Murphy and Alexa Pope have you covered.
For those looking for something with a little more shine, check out Amos Pewter, or the newly arrived Steven Mehle Designs in Historic Properties. Maybe you're looking for something a little more crystal clear? Stop by NovaScotian Crystal and pick out the perfect locally hand made gift.
For something to pamper yourself stop into Murphy's Company Store they have great lines of locally made soaps, cream and body scrub. Head south a little further and find Moon Moon Cosmetics. New to Bishop's Landing, they have an amazing selection of beauty products and cosmetics brought in from Korea, Japan, and Taiwan.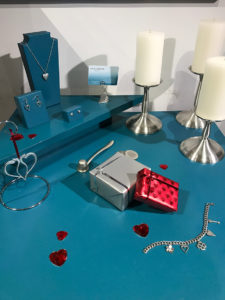 Sweets & Treats
Stop by for something to go, or enjoy the decadent hot chocolates and fondue at Choco Cafe. Find something sweet for your sweet at Sugah or something to sip on at Bishop's Cellar.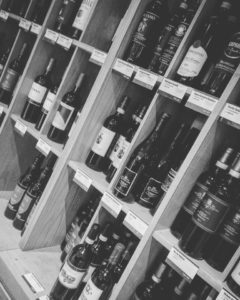 Wining & Dining
Want to have a fun girls night out or something more romantic with your special someone. The Halifax and Dartmouth sides of the waterfront have endless options!
Bicycle Thief – Check out Bicycle Thief's Fire and Ice Bar, with a menu of hot cocktails, fur blankets and toasty heaters, who says you can't sit on the patio in February.
Ristorante A Mano – Want to treat yourself to something delicious, but not up for cooking? Ristorante A Mano has their menu to go!
Waterfront Warehouse – Lobsterfeast is back, but only for a limited time! Freshly steamed lobster with all the fixings, and a perfect time to try some always fresh oysters! Or Check out their Savour Food & Wine Dine Around menu, on until mid March
Il Trullo – If you haven't been to this new Italian restaurant at King's Wharf, Valentine's Day is the perfect time. Enjoy their 3-course "Celebration of Love" menu with the option of cocktail and wine pairings!
Seeing & Doing
Downtown Dartmouth Food Crawl – February 9, 5 – 7pm
Check out Downtown Dartmouth's Food Crawl for delicious deals from downtown restaurants, cafes & créperie!
Arts of the Sailor – February 11
Valentine's Day Rose Knot Workshop at Maritime museum. Make a surprise for someone special or go together and make something neat!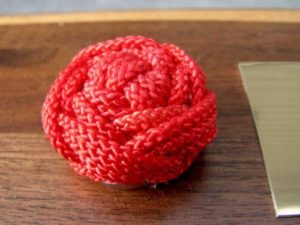 Valentine's Marketplace  – February 11, 12-4 pm
Urban Outfitters' Halifax stocked its shelves with local vendors for all your love day shopping. With complimentary snacks by Layers Cupcakes, it's the perfect stop to treat your valentine—or your self!
Colin James Concert – February 11 
Join Colin James on his Blue Highways tour at Casino Nova Scotia
Dance Band Friday Nights at Casino Nova Scotia – Fridays
Enjoy date night at Casino Nova Scotia this month; they have free bands playing every Friday evening.
Dance Band Feb 11 – Asia Nu Gruv
Dance Band Feb 18 – The Aviators
Dance Band Feb 25 – The Persuaders
Rare & Fine Wine – February 24
See, swirl, smell, sip & socialize at Savour Food and Wine Rare and Fine Wine show at Casino Nova Scotia, a great night out with friends or a romantic evening for two!
Alderney Landing Market – Saturday & Sunday 
Hop on the ferry and take a ride to Dartmouth to explore the Dartmouth market. Saturday's are host to the farmers market and Sunday's have the hand made market.