Want to keep the kids busy this March Break? From camps to day adventures and exploring local gems, we have you covered!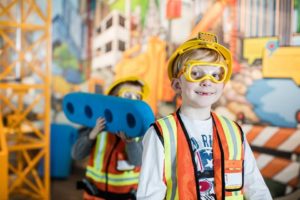 LEARNING & FUN
What better way to keep the kids moving and excited this March Break then to learn new things they're interested in.
Discovery Centre – has activities lined up all day for our March Breakers visiting from PE. For the tech junkie or robot enthusiasts their sure to have fun learning and experimenting!
Art Gallery of Nova Scotia – has art camps day offered this week on Wednesday. Hands-on art activities in the studio and visits to the various exhibitions for inspiration! Primary – Grade 6
ADVENTURE
Ferry Adventure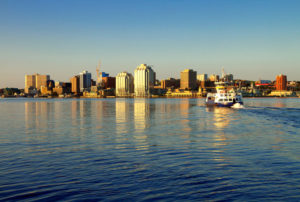 Explore downtown and hop on the ferry headed to Halifax or Dartmouth.
Being on the harbour is an adventure in its own, but you can also head to the new Discovery Centre on the Halifax Waterfront or explore The Craig Art Gallery at Alderney Landing, or grab a snack and one of the downtown spots!
Maritime Museum of the Atlantic
On Wednesday's through out the month they host Welcome Wednesday to explore the museum and enjoy their puppet theatre, activity and colouring sheets, crafts and books in both official languages and Arabic for young readers.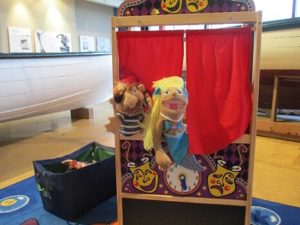 Canadian Adventure
Visit Pier 21 and the travelling exhibit visiting Halifax. Canada: Day 1 opens on March 18. Discover newcomers' similar and contrasted experiences on their first day of arrival in Canada spanning from confederation to present day!
Discover Your Adventure
At the new Discovery Centre you can create your own adventure! Drop some tracks in the professional recording booth, taking flight in the thrilling flight simulator, learning about the brain game and how the brain helps build your health, get creative in the innovation lab and so much more.
The Discovery Centre is open 10 am – 5 pm every day, with extended free evening from 5 – 8 pm on Wednesdays.
Local Adventure
Have you explored our local farmers markets lately?
The Halifax Seaport Market is open all week long!
Tuesday – Friday 10 am – 5 pm
Saturday 7 am – 3 pm
Sunday 9 am – 3 pm
Historic Brewery Market is open Saturday 7 am – 1 pm
Alderney Landing Market is open Saturday 8 am – 1 pm & Sunday 11 am – 3 pm
Explore a local day trip and head to Lunenburg for their Thursday Lunenburg Farmers Market 8:30 am – 12 pm.
If you're headed to the waterfront this March Break, make sure to check out the parking options along the waterfront.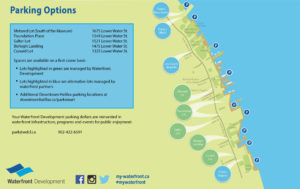 Whatever you get up to this March Break, we hope you have a fun time!