New Marina Season and More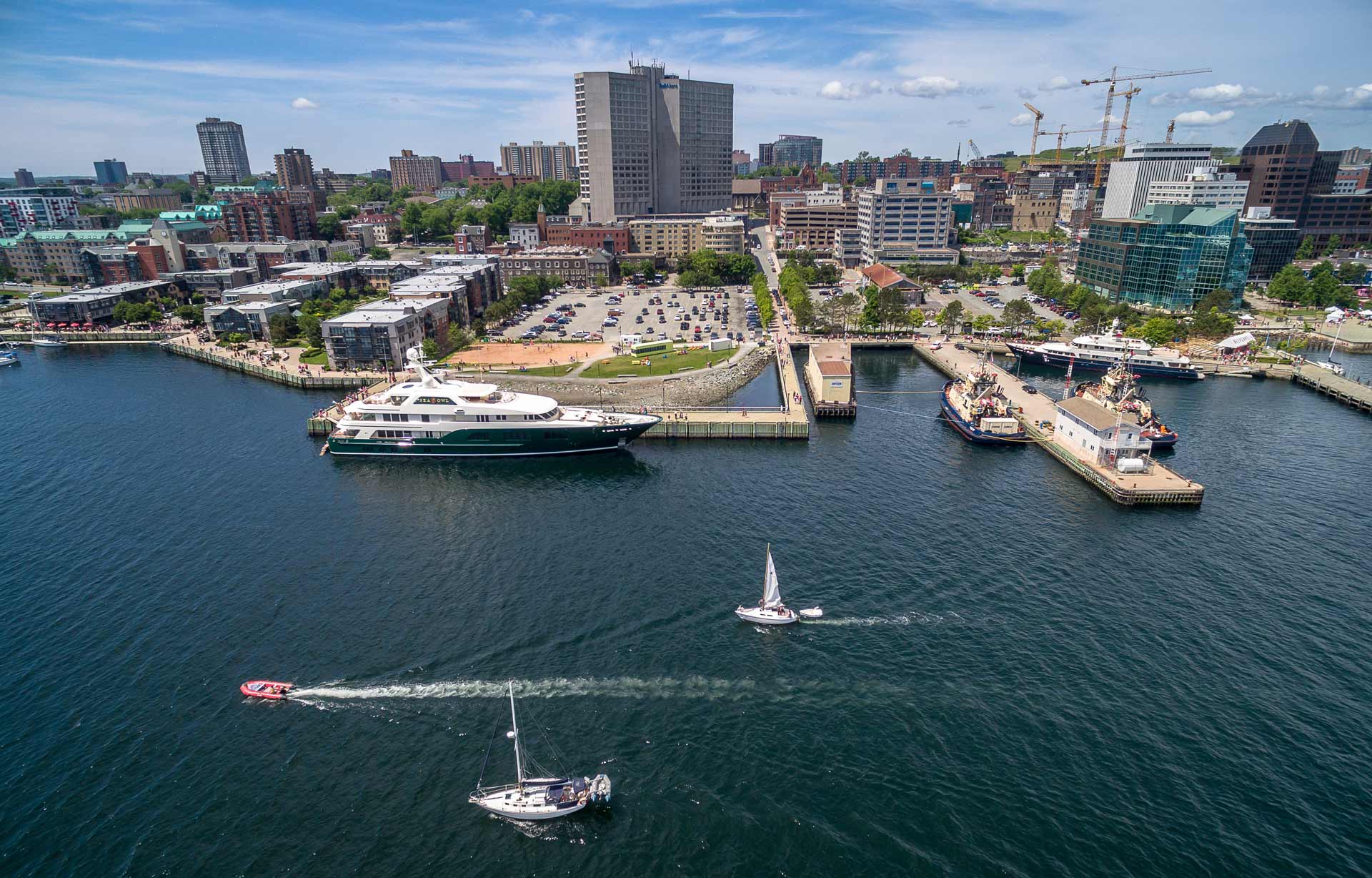 We are gearing up for another busy and exciting season (events included!) on the Halifax and Lunenburg waterfronts. Our floats are being deployed for the upcoming boating season and our Free Daytime Berthing Program continues to grow.
Over the past few years, the Halifax Waterfront Marina (a Blue Flag certified marina) has grown in the amount of available floating docks and enhancements to services and amenities available to visiting boats and boaters have been made. The Halifax waterfront has likewise grown over this period of time, increasingly providing new and diverse attractions and amenities to local and visiting boaters.
The Lunenburg Waterfront Marina also continues to see enhancements for boaters. These include improved wharfage, floating/dinghy docks, bathrooms, showers, laundry facilities, improved signage and itineraries, and increasing alignment with suppliers. Showers and laundry facilities are being added for the 2018 season.
Instagram Contest! Coming mid May.
Follow our Instagram account for a chance to share your favourite Halifax Harbour/waterfront wildlife photos. We'll feature the winner in our Blue Flag program and you'll win some waterfront goodies.
Endless Playground!
"Learning to boat, for me, was a rite of passage just like learning to ride a bike. My parents are boaters, and many friends are, too. When you live in a place like Nova Scotia, a Canadian province that is almost completely surrounded by the ocean, you are never far from the water's edge. My brother and I grew up in, on, and around the ocean; the salt water never fully rinsed off before we were in it again."
Cruising Nova Scotia offers delights for all types of cruisers. Check out this article in Passagemaker by our colleague Adam Langley, Director of Operations at Waterfront Development.
Looking for ideas to explore Nova Scotia by boat?
Visit Boating in Nova Scotia for ideas, highlight videos and more.