Rural Placemaking Pitch Competition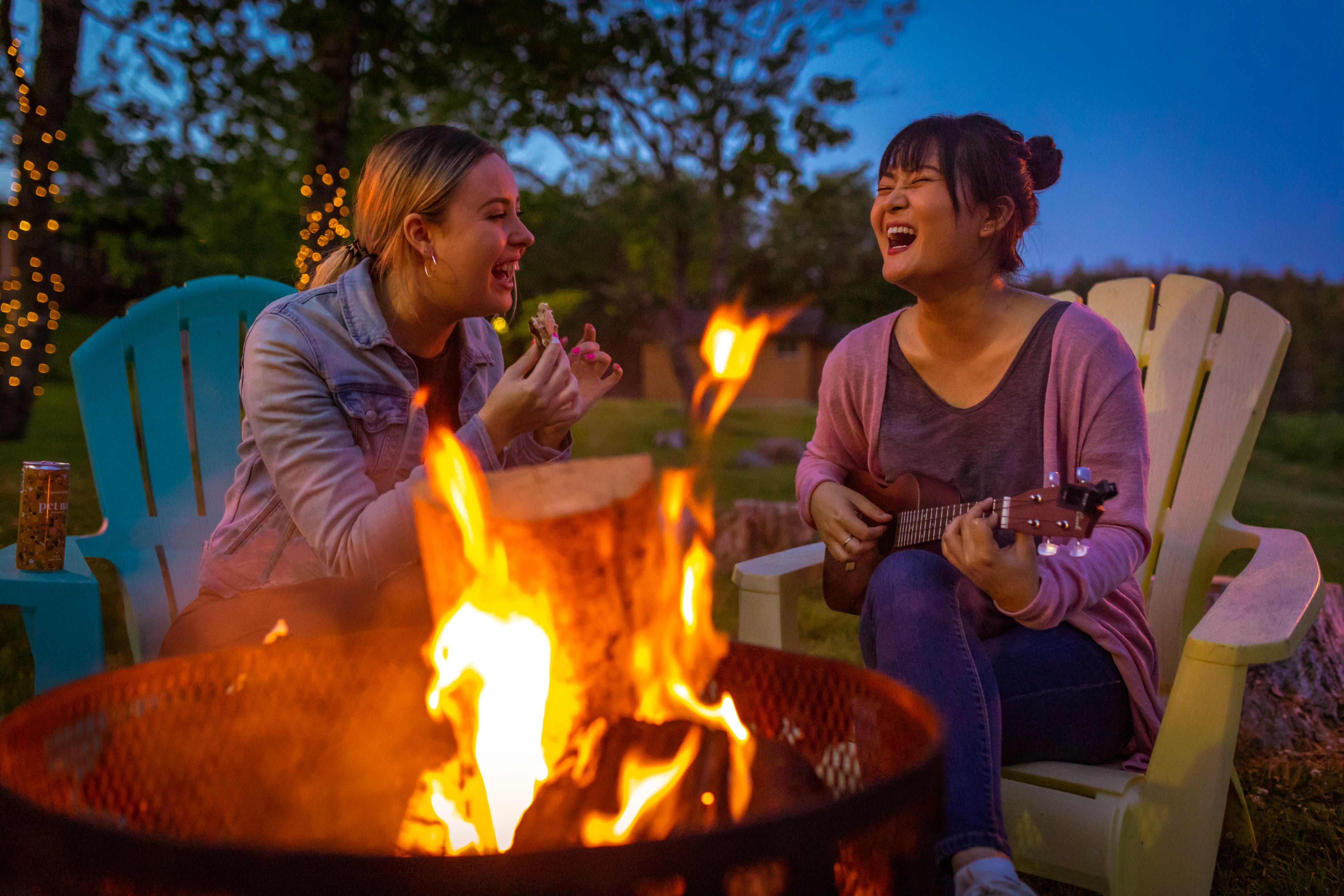 Our finalists brought their A-game to our Rural Placemaking Pitch Competition. The three projects presented were Fibre Alley in Amherst, The Public Backyard Project in Bridgewater, and Open-Air Front Porch in West Hants.
The creativity and community spirit demonstrated by all teams was remarkable, but there could only be one winner. Special thanks to our diverse panel of judges for taking part.
Congratulations to Team Amherst for winning the $10,000 prize and in-kind support from Develop Nova Scotia. We can't wait to work with you to bring Fibre Alley to life!
Highlights from Team Amherst's Pitch:
Amherst just might be the coziest town in Nova Scotia.  Home to pubs, cafes and an authentic English tea room, visitors enjoy horse-drawn carriage tours through the tree-lined streets of old Victorian neighbourhoods.
But Amherst is BEST known as the home to the Nova Scotia Fibre Arts Festival (now in its 13th year), the studio of world-renowned rug hooking artist and author Deanne Fitzpatrick, and one of Nova Scotia's most charming quilt shops, Mrs. Pugsley's Emporium.  Fibre artists from all over the world come to Amherst to take workshops and shop.
The Fibre Arts Festival Society of Nova Scotia has a big dream to transform a run-down parking lot into a festival space with dining patios, a stage and a pavilion where artisans can do demonstrations and sell their products.  We want to start with one of the alleys leading into this space.
About the Rural Placemaking Pitch Competition:
Develop Nova Scotia would like to work with you to help turn what differentiates your community into a placemaking project that could make your community more lovable and livable, an improved platform for business, and a place where visitors looking for authentic experiences want to hang out with locals.
We asked for idea pitches by November 22, 2019 (we received more than 60 from across the province!) and we invited three finalists to present at the TIANS Tourism Summit on December 3. We're excited to work with the community and contribute $10,000 to help bring this winning idea to life.
Read more on the pitch ask here.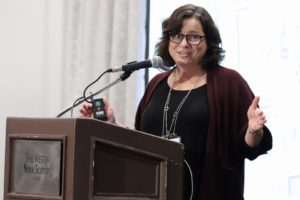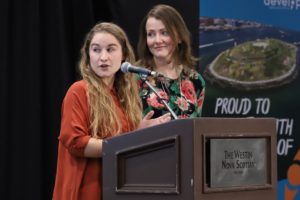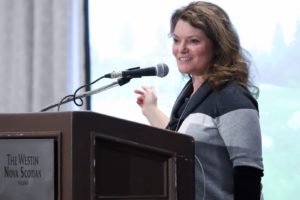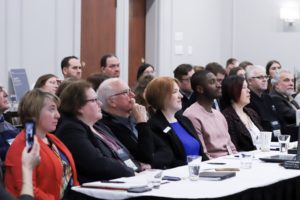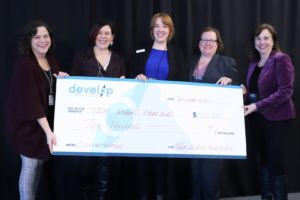 Photos Clockwise:
Team Amherst
Team Bridgewater
Team West Hants
Judges
Cheque presentation to Team Amherst