Sail Training with RDV 2017 Tall Ships Regatta
Have you ever dreamed of boarding a tall ship? How about setting sail on one for an adventure? With Rendez-Vous 2017 Tall Ships Regatta happening this summer you could have the chance to!
Sail training is the opportunity to sail with a vessel and her crew and gain invaluable skills and experiences. Vessels are looking for enthusiastic people ready for an adventure right now!
Whether heading out for weeks from province to province or days from outport to outport there is an adventure for everyone. Check out some of the vessels you could be setting sail on this summer!
Spirit of South Carolina will be travelling through Canada with voyages from Port Hawkesbury to St. Anne de Monts, Quebec City to Halifax, Halifax to Louisbourg, Louisbourg to Shelburne, Shelburne to Saint John.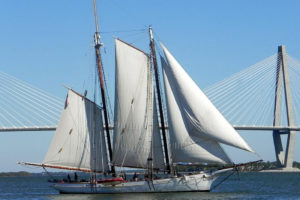 Lord Nelson will be making stops throughout Atlantic Canada, or you could voyage with her to London, UK. From 7 days to 30 days she has lots of adventure options.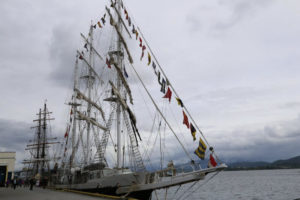 photo credit: onEdition
St. Lawrence II has two adventures traveling throughout the Nova Scotia RDV 2017 outports. What better way to see Nova Scotia!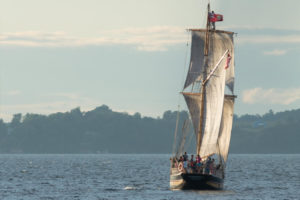 Atyla is sailing from Boston to Pugwash, Pugwash to Quebec City, Quebec City to Halifax, with lots of stops along the way.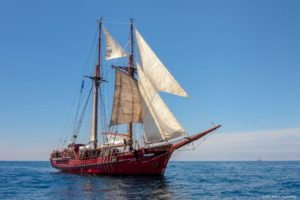 photo credit: Sail Training International
Vahine This lovely Finnish ship will be stopping in Halifax on her way back from Quebec City.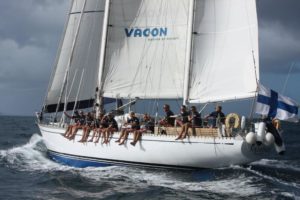 photo credit: Sail Training International
Gulden Leeuw has voyages embarking and disembarking in Pictou and Halifax.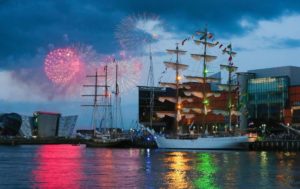 photo credit: onEdition
Rona II will be travelling through Nova Scotia Ports on her way to Quebec and Le Havre.
photo credit: Max Mudie and ASTO Association of Sail Training
Oosterschelde had some popular voyages in the past; she is already wait listed!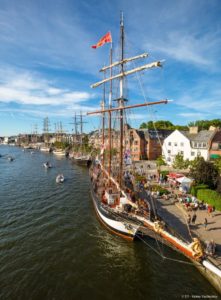 Jolie Brise Travel for 8 nights on this wonderful vessel.

Blue Clipper Quebec to Halifax might be booked by Halifax to Le Havre still has availability.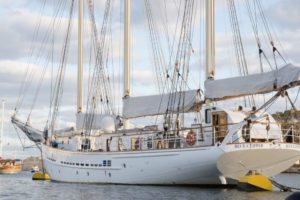 Wylde Swan Travel with this vessel along her 28 day journey or take part in one leg of the adventure from outport to outport along Nova Scotia.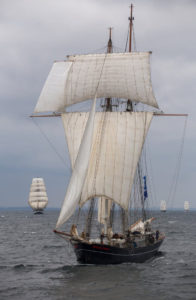 photo credit: Sail Training International