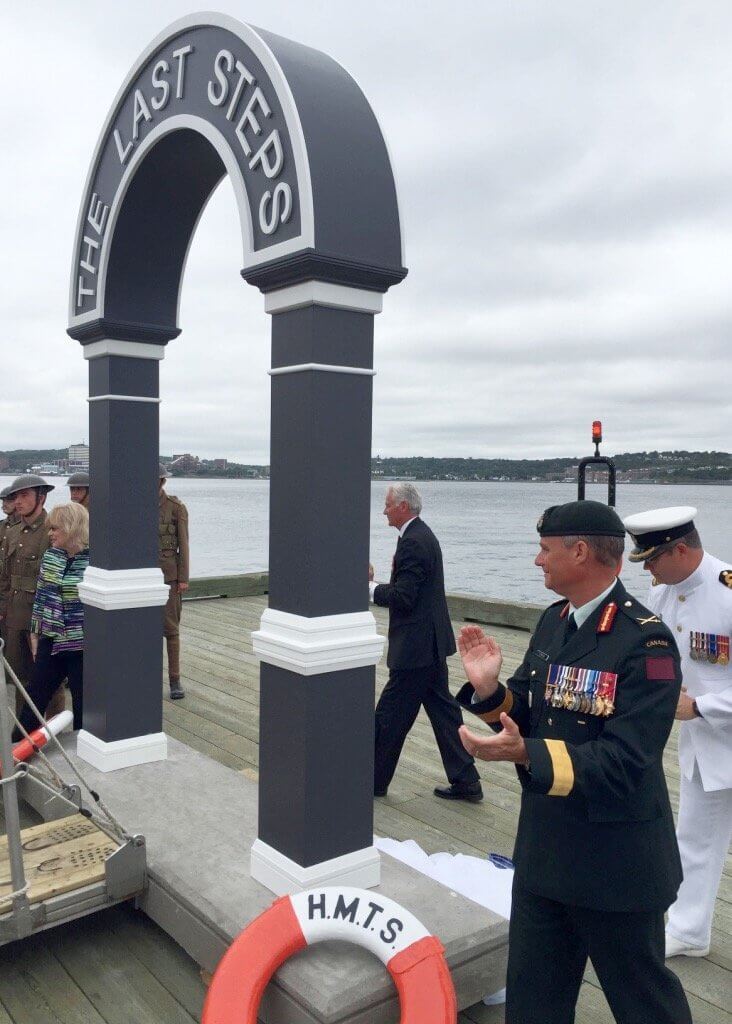 The Last Steps Memorial Project brings together the artistic community and the Army Museum in a joint effort to commemorate our heritage as it relates to the centennial of the First World War. The memorial arch was erected to enhance the public space along the Halifax waterfront, and provide a focus for residents and visitors to reflect on the heavy price that Canada and Nova Scotia paid during the Great War. It symbolizes their 'Last Steps' taken on Canadian soil, many for the very last time.
The project is located on the Museum Wharf next to CSS Acadia.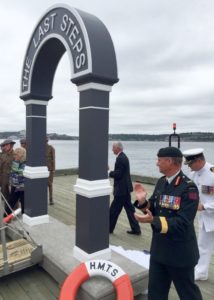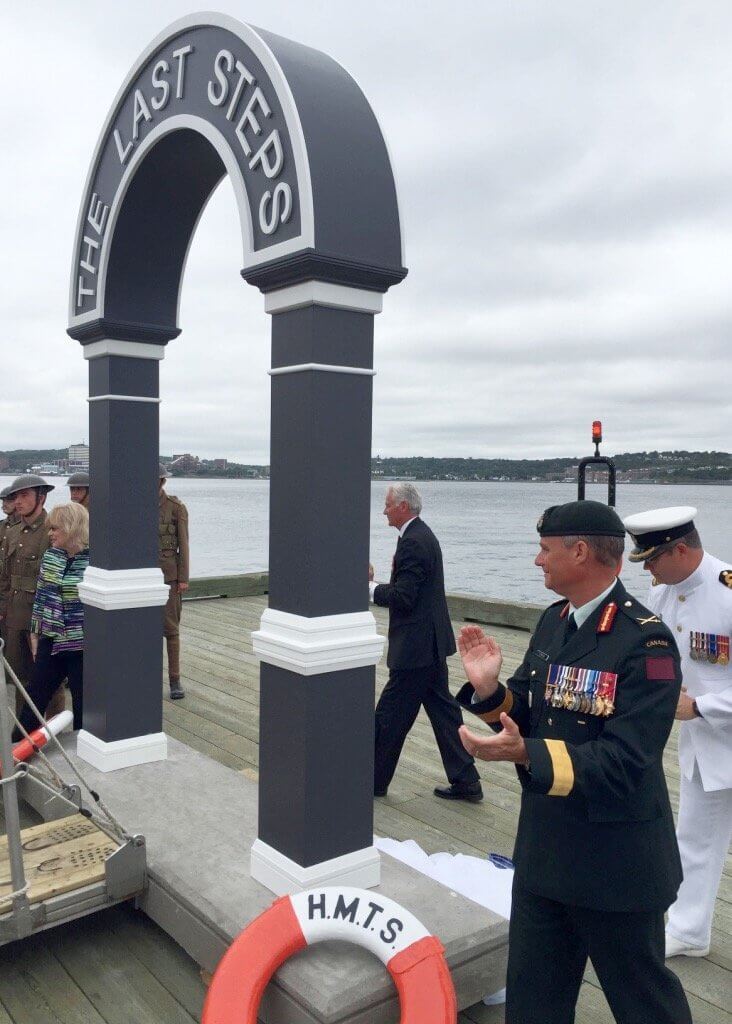 May  20th, 1915,  marked the centennial anniversary of Nova Scotia's first full-strength Battalion deployment for service in the Great War (May 20th, 1915) aboard the H.M.T.S. Saxonia. The Battalion would become well known as the 25th, or the Nova Scotia Rifles CEF, as well as the "Master Raiders" of the Canadian Corps. Accompanying them on this deployment were other troops, among them the Vandoos, or the 22nd Battalion of Quebec.  History has remembered them well as they were well known by the allies and their fellow soldiers and played a significant role in many of the high profile battles of the Great War.
The Government of Canada, through ACOA's Business Development Program, has invested $16,341 in the Army Museum to support the creation of the Last Steps Memorial Project. Provincially, Waterfront Development was a founding partner of the Last Steps Memorial Project contributing access to the site for the installation but also staff expertise and organizational resources throughout.
Additional project support and funding was made possible by the Maritime Museum of the Atlantic, the Halifax Foundation, Veterans Affairs Canada, the City of Halifax, and Parks Canada.
Annual maintenance and program support will be through ongoing donations. Special dedications and support of the Last Steps Memorial Project can be made at the Army Museum's website.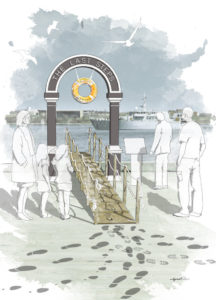 The Last Steps Memorial Arch Concept