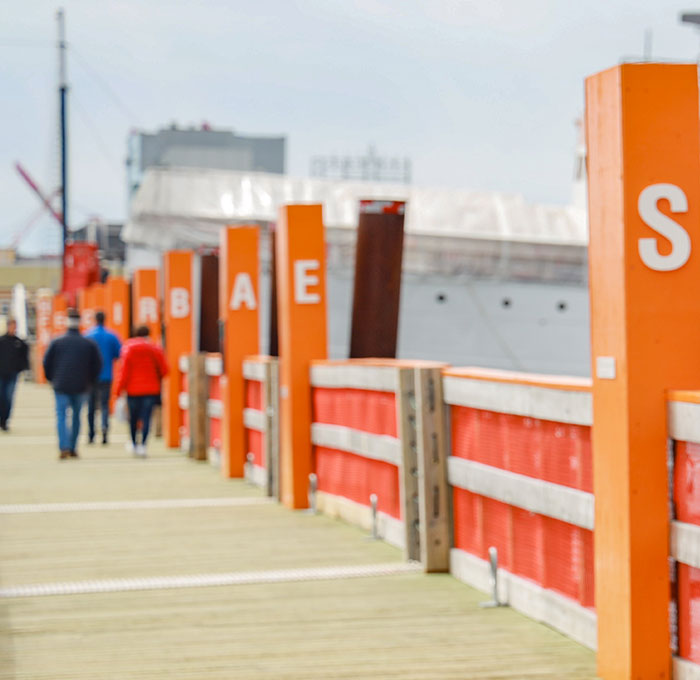 The Sea Bridge consisted of 520 feet of floating dock on the Halifax waterfront which conveyed pedestrians between Cable Wharf and Museum Wharf North, near CSS Acadia.
Now that the substantial public space in the
Queen's Marque
precinct begins to open, the sea bridge is being redeployed across the waterfront for public usage in support of our growing marine program. 
Work continues at Queen's Marque to finalize the public space, and we will see a rolling opening of boardwalk sections as work is completed. We are working with our development partner, The Armour Group Limited, on the extension of Prince Street between Queen's Marque and the Maritime Museum of the Atlantic, as well through the Cable Wharf area, as a start, to provide public access.