Welcome to Halifax Marina
Step off your vessel and arrive in the heart of downtown Halifax. The city's vibrant waterfront development is brimming with rich maritime history, lively traditional culture and superb dining experiences. Stroll along the Halifax Waterfront Boardwalk, visit museums, taste our fresh-from-the-sea shellfish, and don't be surprised if you hear the strains of a fiddle or bagpipe.
Our sailing season generally runs from May to October.
We currently manage around 3,000 linear feet of docks in Halifax. Some of it is for commercial use (tour boats etc.). The remaining areas provide multiple berthing locations for public daytime use, which includes our free daytime berthing program, and competitively priced overnight berthing.
This now includes locations at Foundation Wharf and Queen's Marque in the heart of Halifax.
Day berths along the waterfront are free of charge with your registered berthing pass.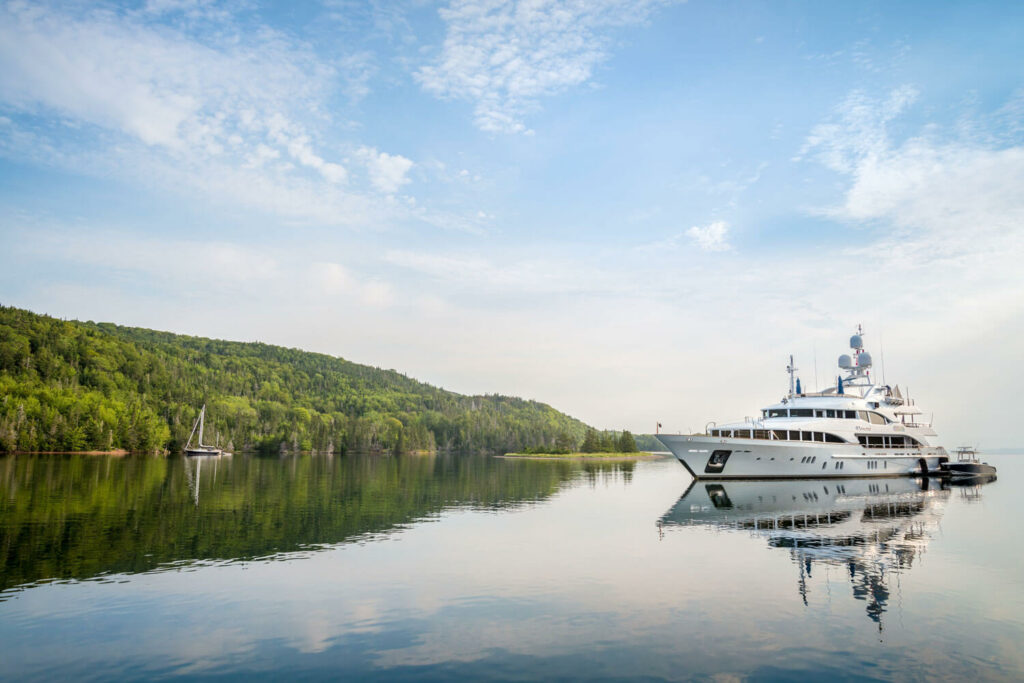 BERTHING
Vessel Categories & Rates:
< 50 ft $2.50/ft + HST 50-80 ft $3.50/ft + HST > 80 ft $5.00/ft + HST
PASSES
HOURS
May–October
7am–9pm (7 days/week)
November–April
9am–5pm (Monday to Friday)
CONTACT
VHF Channel: 68
Services
---
Power Service
Please inquire with our Marina Office for available berths with power and applicable rates. 30, 50, 100 and 200amp services are available for overnight berths in select locations.
Security
General Security is provided 24/7 along the Halifax Waterfront. Call 902-471-5070 to reach the security office.
Waste Disposal
Waste and recycling locations are available for visiting vessels.
Water Service
Water is available for overnight visiting vessels at select locations. Please inquire with our Marina Office.
Parking
Pay & Display parking is located at various locations along Lower Water Street and close to the boardwalk. Rates: $3/hour; $16/day (8am to 6pm); $6/night (6pm to 8am).
Wireless Internet
The Halifax waterfront offers free wireless service provided by Halifax Regional Municipality in key public areas.
Plan your visit
Discover the many things to do in the area while on shore with Discover Halifax.
WELCOME TO OUR VISITORS BY WATER
Berths at the Halifax waterfront can accommodate all sizes of watercraft, from under 50 ft. to the superyachts.
A WATERFRONT WITH HIGH ENVIRONMENTAL STANDARDS
The Halifax waterfront is recognized for meeting high environmental standards and has earned the respected Blue Flag designation.
VISITING SHIP PROGRAM
Ships and crew from Canada and around the world visit our waterfront. We invite visitors to learn more about the vessels and take advantage of free public boardings when safe to do so. Past visits have included Tall Ships Gloria from Colombia and Cuauhtemoc from Mexico, the Canadian schooner Katie Belle and the USCGC Eagle.
Contact our Marina Office at marina@buildns.ca for more information on scheduled visits.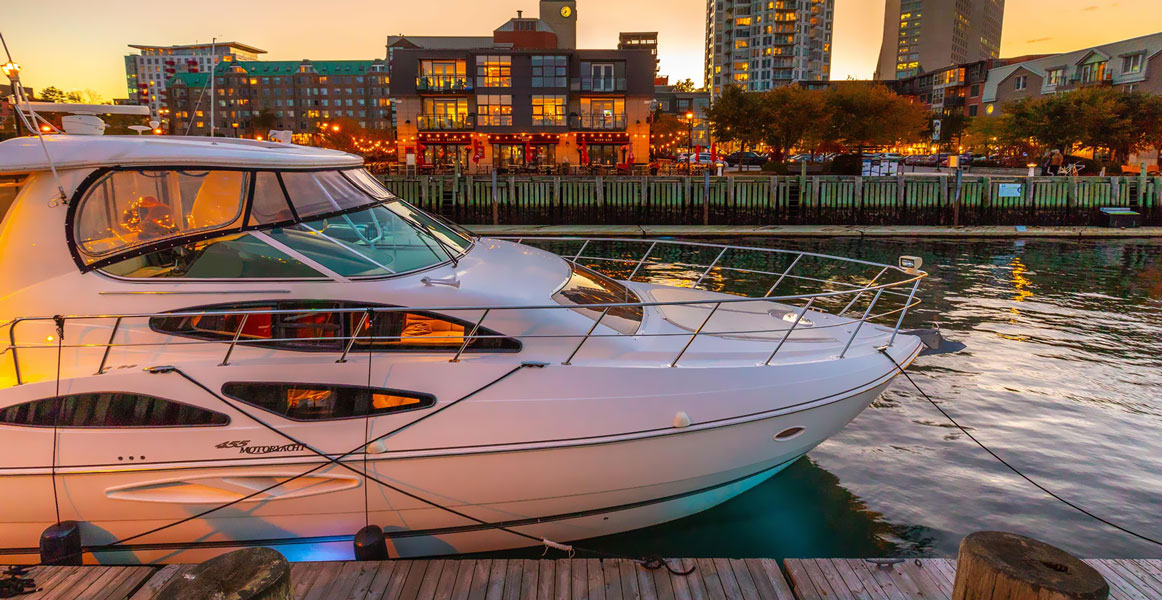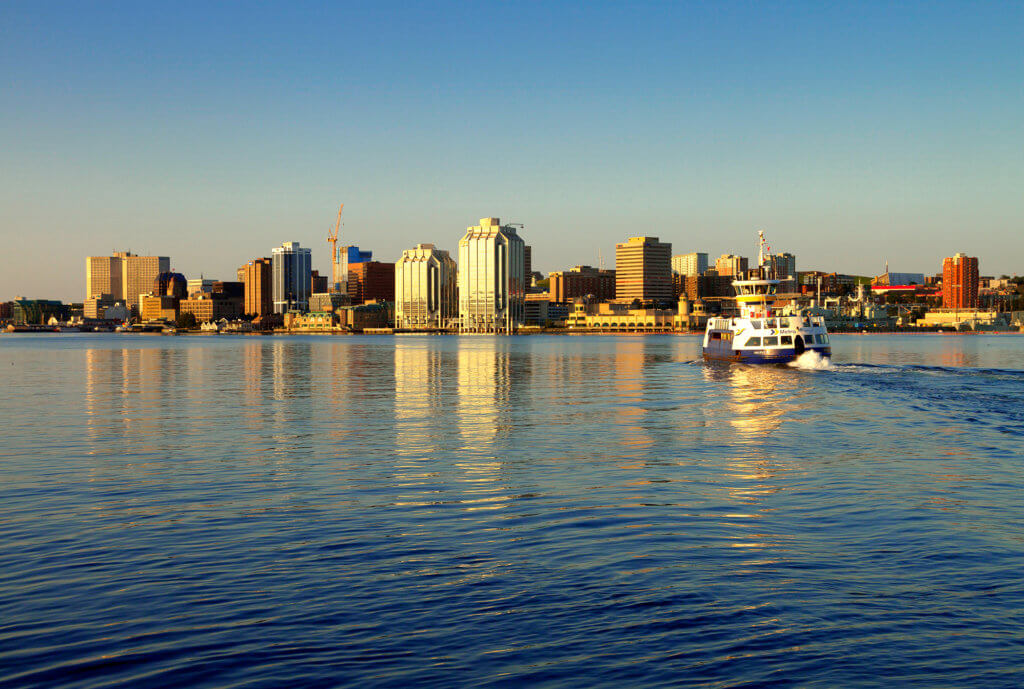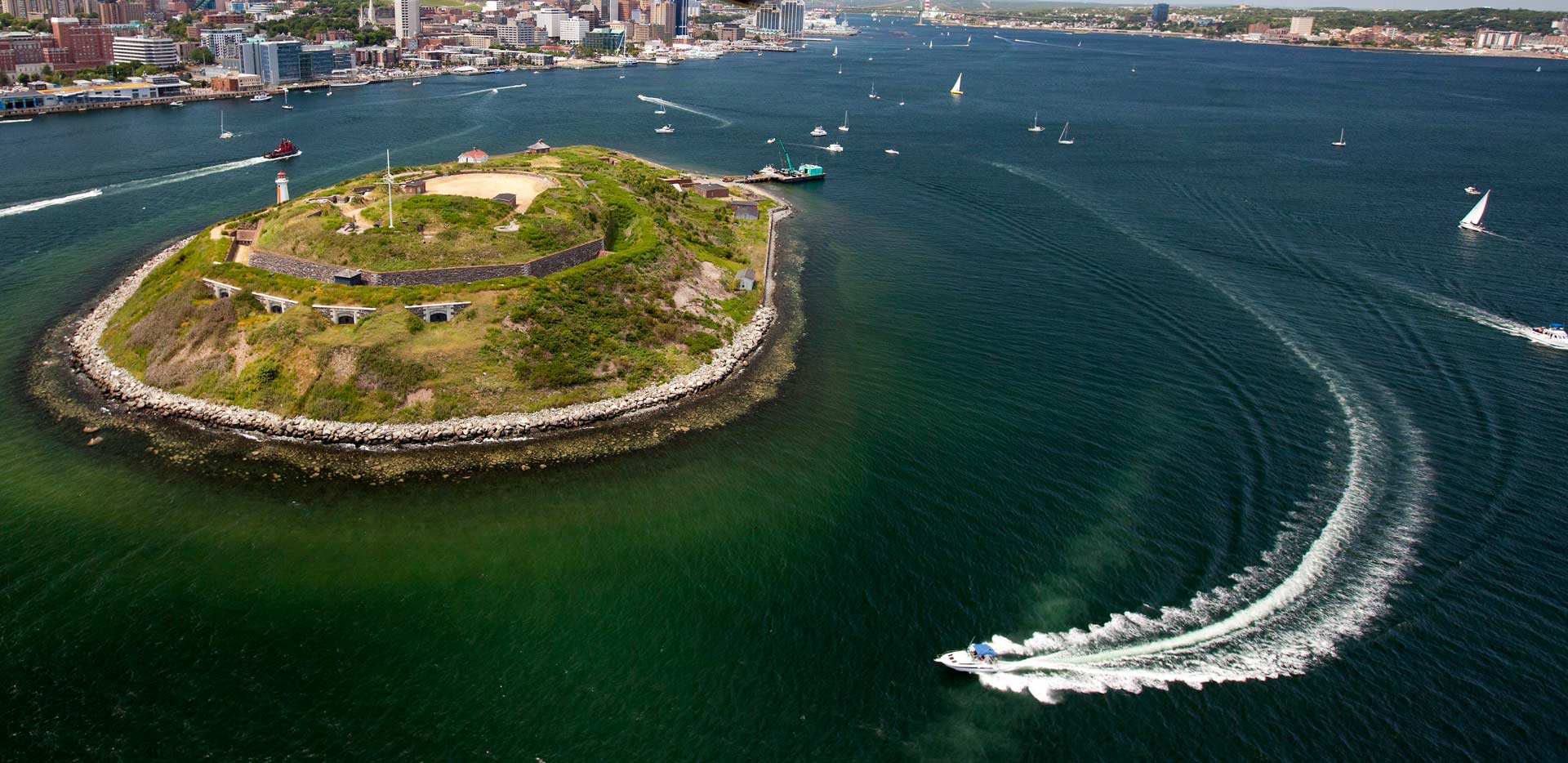 CUNARD SEAWALL
200 ft. (60.9 m) seawall
MARITIME MUSEUM WHARF
320 ft (103.6 m)
MCNABS ISLAND
150 ft (45m) floating dock
PURDY'S WHARF
390 ft. (118 m) floating dock
*NEW* FOUNDATION WHARF (SALT YARD AREA)
Approx 700 ft. (213 m) seawall/floating dock
SOUTH BATTERY PIER (NEAR BISHOP'S LANDING)
520 ft. (158.5 m) floating dock
TALL SHIPS QUAY
350 ft. (106.6 m) seawall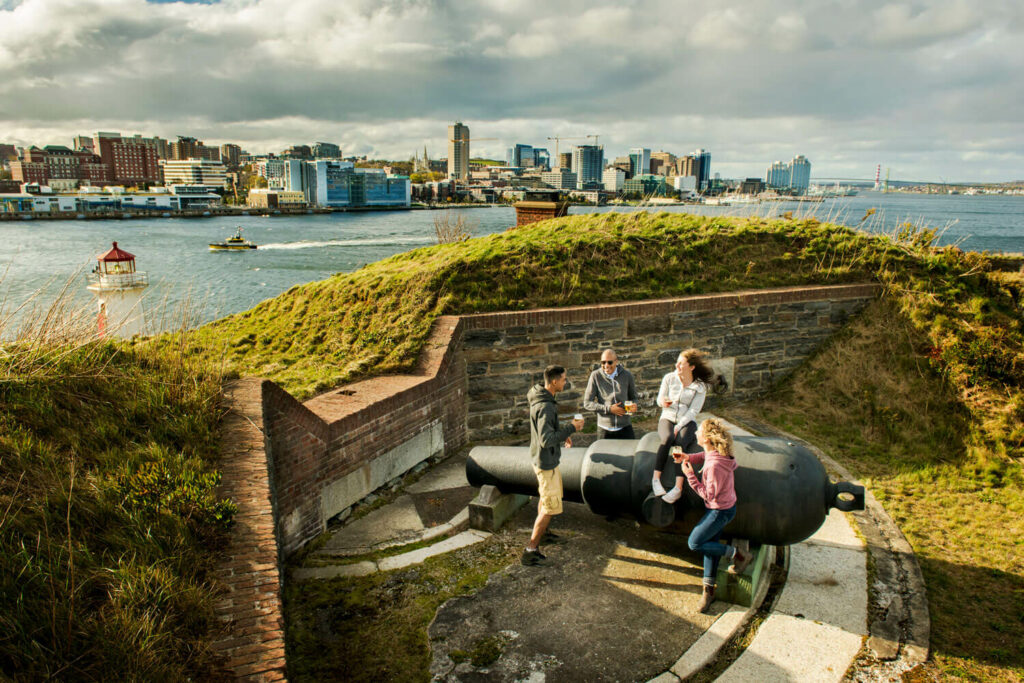 *NEW* GEORGES ISLAND NATIONAL HISTORIC SITE
Planning your visit? Check here for information.
Georges Island National Historic Site welcomes the public and visiting boats during hours of operation for the 2021 season starting June 19 – October on weekends. Travel to the island is available with Ambassatours from the Halifax waterfront. Private boats may dock with complimentary daytime berthing through Build Nova Scotia's marine program. This is available at the public wharf during Parks Canada Hours of Operation, subject to availability (please see signage at the wharf re: available areas).
Overnight berthing is not permitted.
Please note Parks Canada Entrance fees apply.
Marina Inquiries: marina@buildns.ca or 902-229-2628