Shipyard Revitalization Project
Former Smith & Rhuland Shipyard | Lunenburg Waterfront
Quick Facts
The former Smith & Rhuland Shipyard was originally opened in 1900 and home to the build of the iconic Bluenose II.
This project will create a marine services business cluster.
Stimulus Investment: $5.5M
Project Status: Complete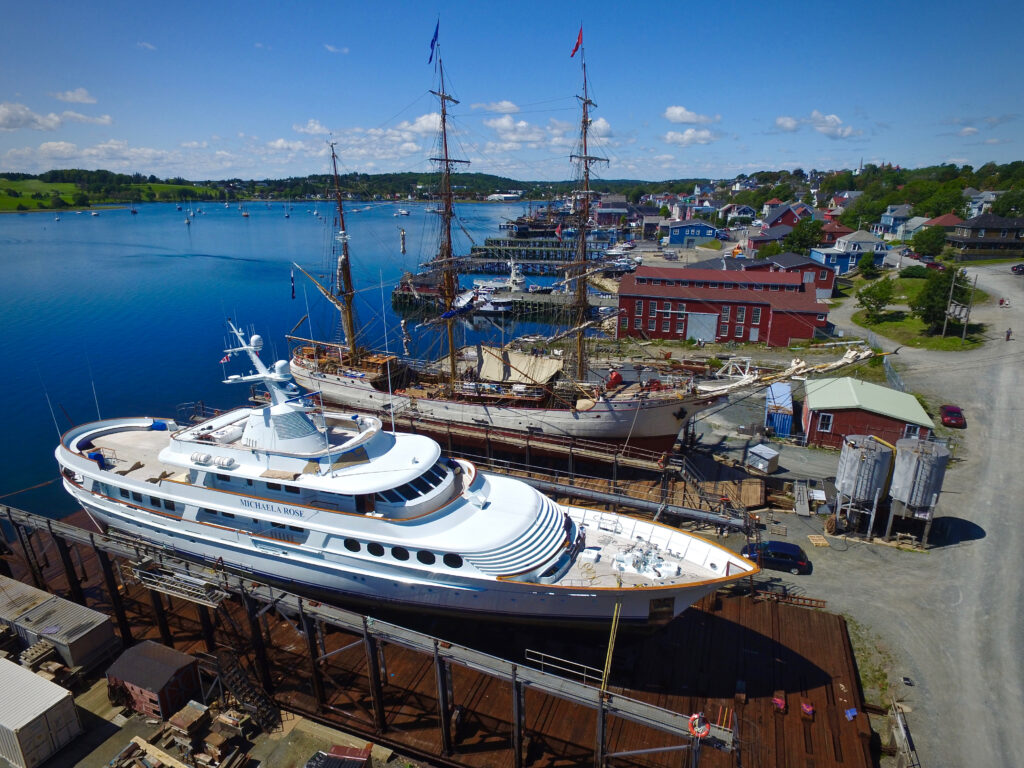 About
Through the Lunenburg Waterfront Master Plan, which was adopted in 2019 and is the product of extensive community participation, Build Nova Scotia and the Lunenburg Steering Committee, together with waterfront tenants, are working to create a marine services business cluster at the historic Smith & Rhuland Shipyard on Lunenburg's working waterfront.
The shipyard prided itself in creating quality vessels of all shapes and sizes, and later turned its sights to repair and restoration work and trained a new generation of ship builders. In later years, it was the site of Bluenose II's construction.
This project, located at 12 Burma Road and 174 Bluenose Drive, will revitalize the open waterside areas between Clearwater Seafoods and the historic, and newly revitalized, Big Boat Shed. The intent is to improve shipyard infrastructure creating a platform for shared use by the cluster of marine services businesses, with direct access to Lunenburg Harbour.
Waterfront tenants Old Town Boatworks and Ocean Gear were the successful proponents to a 2019 public call for a Collaborative Marine Services Centre. The intent is to provide this high-quality marine service centre of excellence, independently or through collaboration and clustering of complimentary services to support and attract boatbuilding, marine maintenance, and service opportunities to Lunenburg and the province of Nova Scotia.
Plans include enhancing haul-out capabilities to enable work on boats year-round, enhanced services and amenities, and maximizing berthage opportunities and protection for boats through new and enhanced wharf infrastructure and floating dock improvements.